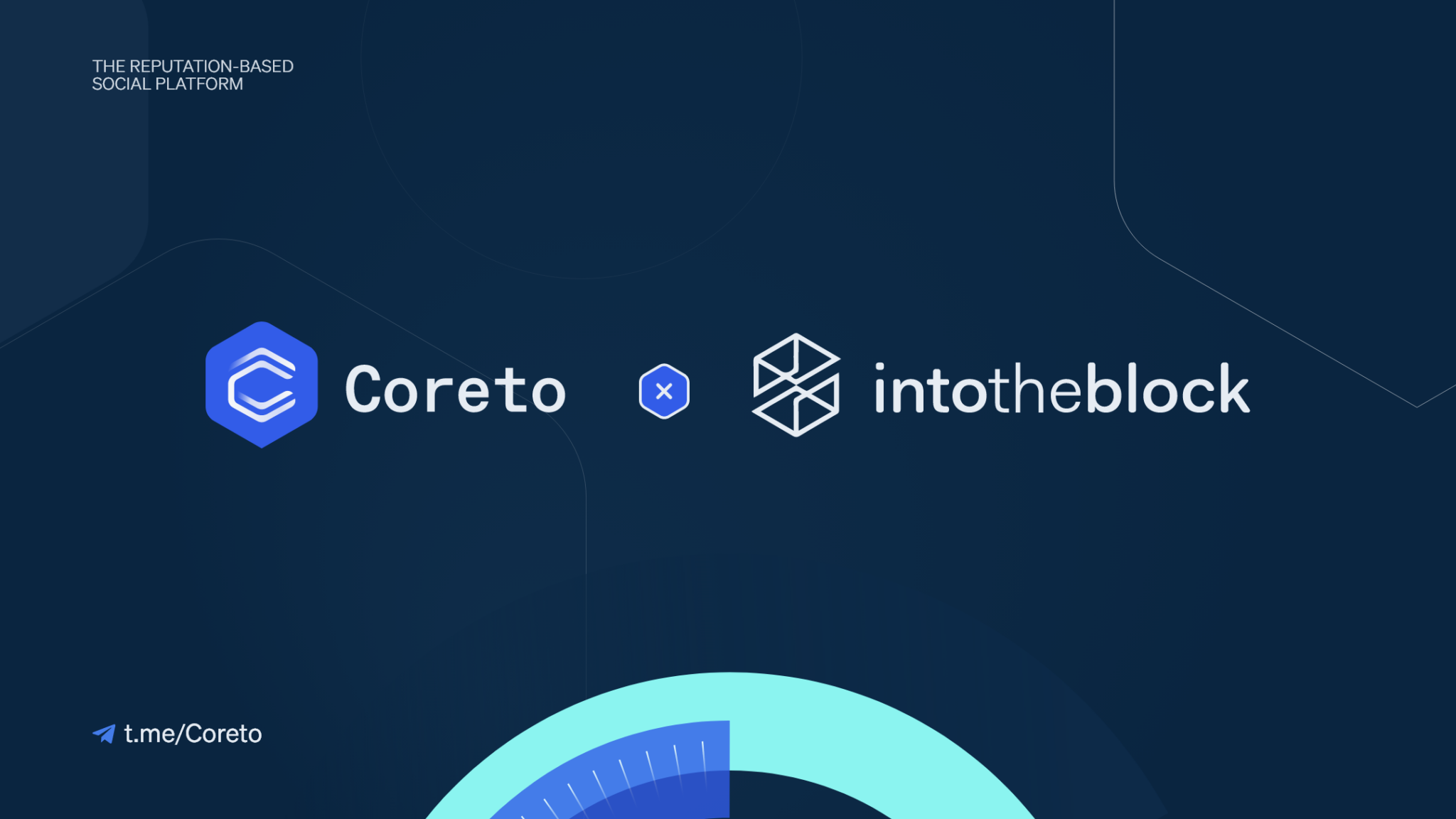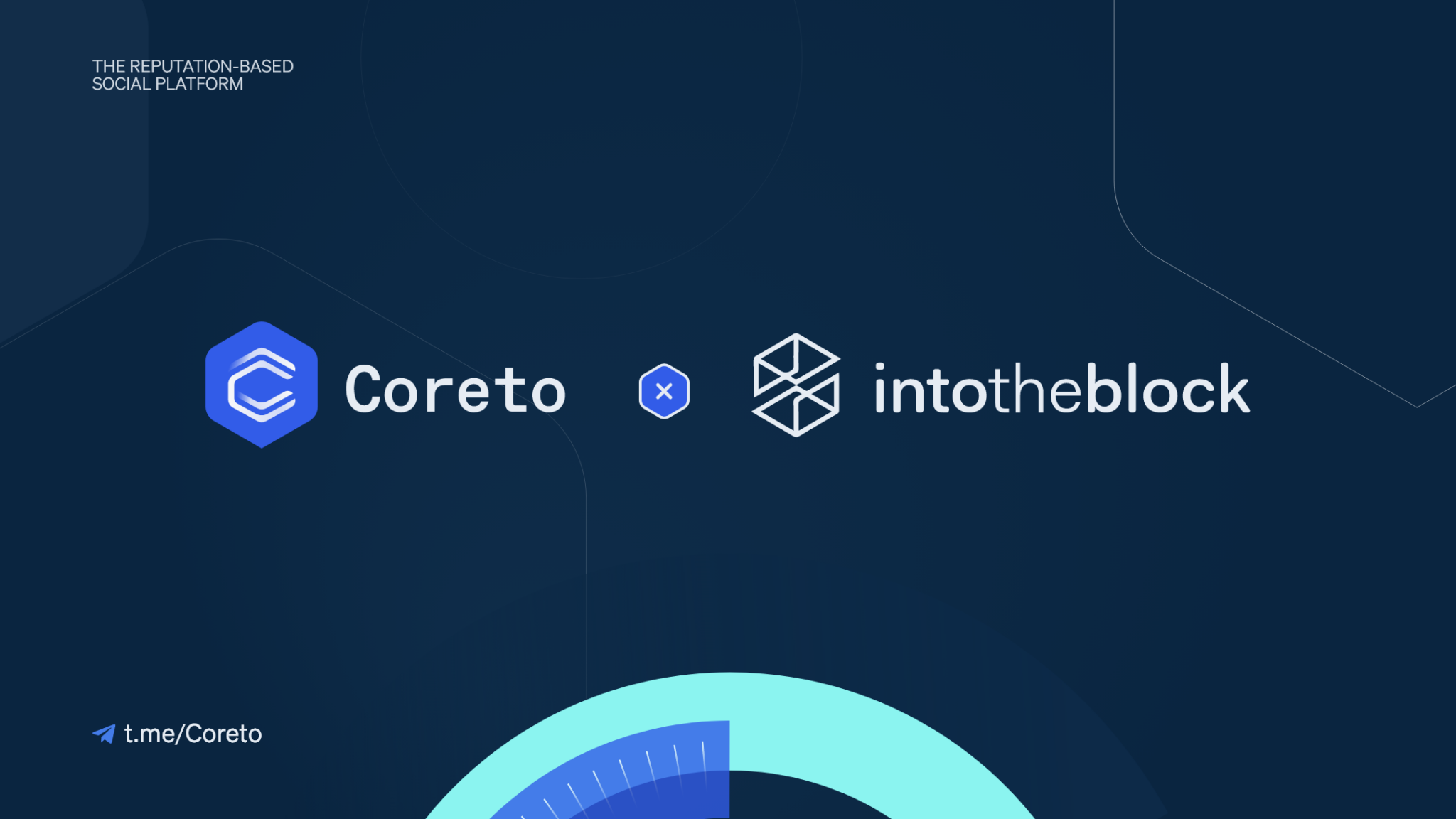 The Alpha release of Coreto's platform is on a steady path of progress. We're growing, and this means we find new ways to improve the level of information that we'll be providing to our users.
As we tune our algorithms and grow our user base, new partnerships to benefit the community remains a strategic priority. In our journey of building one of the most useful and interactive platforms, joining our forces with the team of researchers from IntoTheBlock might come as no surprise.
Actionable intelligence for crypto assets
With the help of their experienced data scientists and crypto experts, IntoTheBlock became an intelligence company that uses machine learning and statistical modeling to deliver actionable intelligence for crypto assets, providing investors with relevant information about the market.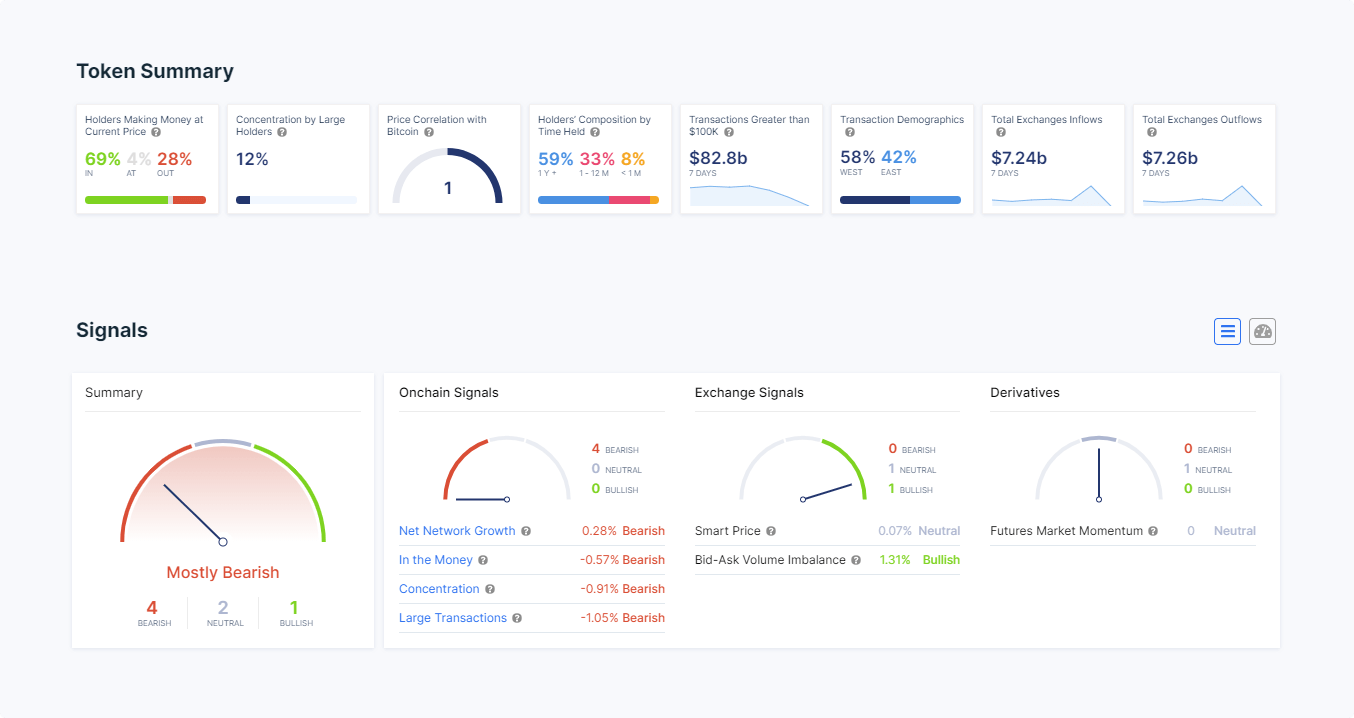 At this point, we'll be integrating part of their indicators and widgets to provide relevant on-chain metrics. This collaboration will support you in the quest of improving your understanding of the crypto markets.
About IntoTheBlock
IntoTheBlock shares similar goals with Coreto, aiming to tackle one of the hardest problems in crypto: to provide investors with a view of a crypto asset that goes beyond price and volume data.
The company has built a robust infrastructure that can host blockchain and other data sources, run machine learning models on top, and deliver indicators in a way that can be understood by the average investor.
IntoTheBlock has partnered with the largest pools of crypto users, namely
exchanges
data providers
wallets, and
news sites
to deliver its data to the largest number of people possible.
About Coreto
We're building a reputation-based social platform that bridges the trust gap between blockchain investors, influencers, and project teams.
We are currently testing in a closed Alpha an innovative tool to encourage accountability and record opinions, using our Trust & Performance algorithms with the immutability of blockchain.