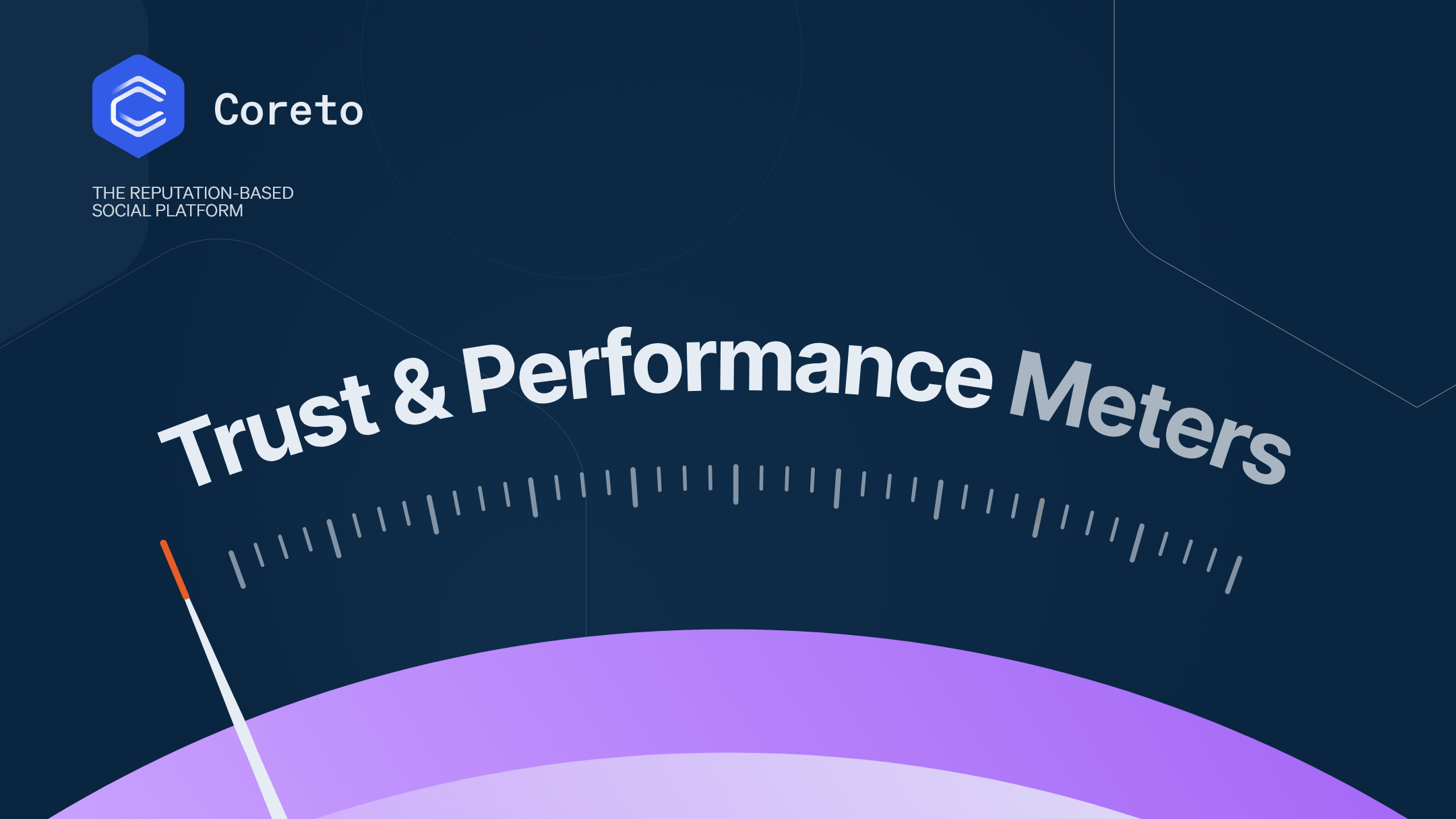 When Bitcoin started trading as a decentralized digital currency in 2010, it gave birth to a new type of investor:
The Cryptocurrency Investor. The first trades took place only on niched forums. One of the very first trades was when a man from Florida negotiated to have two Papa John's pizzas, valued at $25, delivered for 10,000 bitcoins on May 22, 2010. That transaction essentially established the first real-world price or value of bitcoin at 4 bitcoins per penny.
But the world of cryptocurrencies caught the attention of the public a few years later when in November 2013 Bitcoin passed the $1000 mark. It became clear for a lot of people that decentralized digital currencies can be more profitable than traditional stocks trading.
2017 was really the year when even more retail investors and speculators came into this space, lured by the quick potential gains ICOs (Initial Coin Offerings) had to offer. And this is also the year when a new trend, that of "crypto influencers", started to build up. Out of the tens of thousands of these so-called "experts", only a handful of them truly knew what they were doing and deserved following or listening to. And back then, it was even harder than it is now to find quality information or determine the reputation of such individuals.
2020/2021 brought a new bull run into the crypto industry, bringing DeFi (Decentralized Finance) projects into the spotlight. But although the industry grew in terms of regulations and adoption, investors and crypto users face the same problems as they always did:
Lack of financial literacy
Spend a lot of time doing research and due diligence
Hard to identify trustworthy sources of information
Lack of experience and market education
Fear of losing money due to scams and rug pulls.
A survey made in February 2021, shows that only 16.9% of investors "sufficiently understand" the value and potential of cryptocurrency, while 33.5% of buyers have either zero knowledge about the space or would call their level of understanding "emerging."
The survey results also suggest that many new investors are jumping into action based on fear of missing out on gains (FOMO). More than a third of survey respondents researched digital currencies for less than a month before buying, and 1 in 4 cryptocurrency holders was entering the space in the hopes of earning short-term financial gains.
Unfortunately, this is not the only survey that shows how unprepared most of the retail investors are; investing mainly because of FOMO or because they're following the wrong people. It also demonstrates that there is a burning need for education and a sense of direction.
If institutional investors have their teams of researchers, analysts, and experienced traders to guide them in the process of due diligence, who do the retail investors have?
Trust and Performance far beyond a social platform – Enter Coreto!
We are building far beyond a social platform. Coreto is the reputation-based platform for crypto communities that links investors, influencers, projects, and their teams, based on a comprehensive Trust and Performance system.
The elementary goal of the platform is to create a secure environment with verified information, helping the retail investor make better-informed decisions.
We aim to generate and further aggregate knowledge about several blockchain-related projects in a platform that's well organized and easy to use.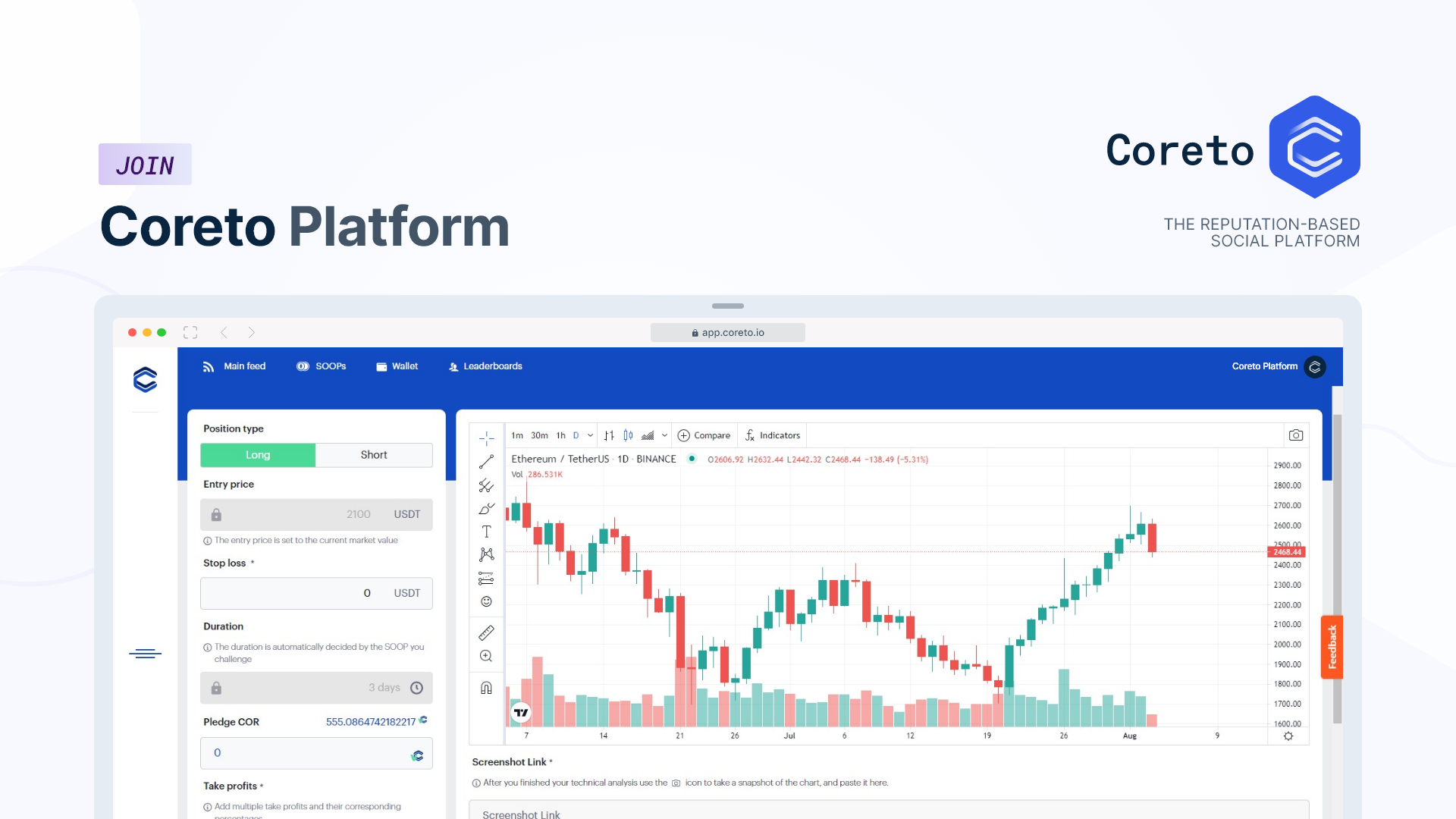 As we continue our development and release new features, a clearer picture of what Coreto will become is emerging:
We build a place where everyone can make potential investment decisions with more ease and confidence
Our users will save precious time in their due diligence process with the help of our algorithms that take into account more than just the number of followers of traders, influencers, or projects
We encourage and reward quality content, voted as such by the community
Coreto cares about educating new crypto adopters, and our plan is to make the learning process easy and fun
We aim to create a place where influencers will be highly motivated (through gamification and content monetization) to help the crypto space become a healthier ecosystem far beyond a social platform
We help project teams reach out to the right crypto influencers for objective reviews and quality distribution of information
Our strong belief is that by providing the right tool, we can work together in reaching the same goal: cryptocurrency adoption and increase the trust between the communities involved in this space.
For now, the easiest way for a user to start building their reputation is by creating SOOPs. When creating your opinions, you should take the following tips & tricks into account:
A detailed explanation of your Trading Analysis will bring your audience more clarity about your opinion and hence encourage them to interact with your content
The interaction of other users with your opinion through Agrees/Disagrees and Pledges count toward your Trust indice
The final ROI of your opinion will count towards your Performance indice
Challenging other SOOPs and having a bigger ROI at the expiration date will give you a bigger slice of the created reward pool
If you love trading and enjoy sharing your knowledge with your peers, start creating SOOPs and build your Reputation with the tools Coreto is offering.
Once you start climbing the leaderboard ranks, you'll be able to upgrade your profile to "Influencer status" and start creating subscription-based content (e.g.: reviews, private SOOPs, signals, courses, etc.), bringing you a new income channel. At the same time, your profile will speak for itself about your past performance and the trust your community is giving you.
As part of our roadmap, the next features and updates we're planning will bring new use-cases for our users, and also the project teams will be able to start Claiming their pages and begin interacting with Coreto's community by:
Validating rumors into news and events
Creating awareness campaigns inside our ecosystem
Reach out to our "Influencers" for reviews, price analysis, marketing campaigns
As we evolve and grow beyond a social platform, Coreto will transition into a Marketplace for both Projects and Influencers that will provide their services and products to the crypto communities. And our algorithms will help users make the right choice based on their Reputation Score.
As we're still in our closed Alpha stage, the only way to gain access to Coreto and start enjoying its benefits is by whitelisting your username and start building your Crypto Reputation HERE