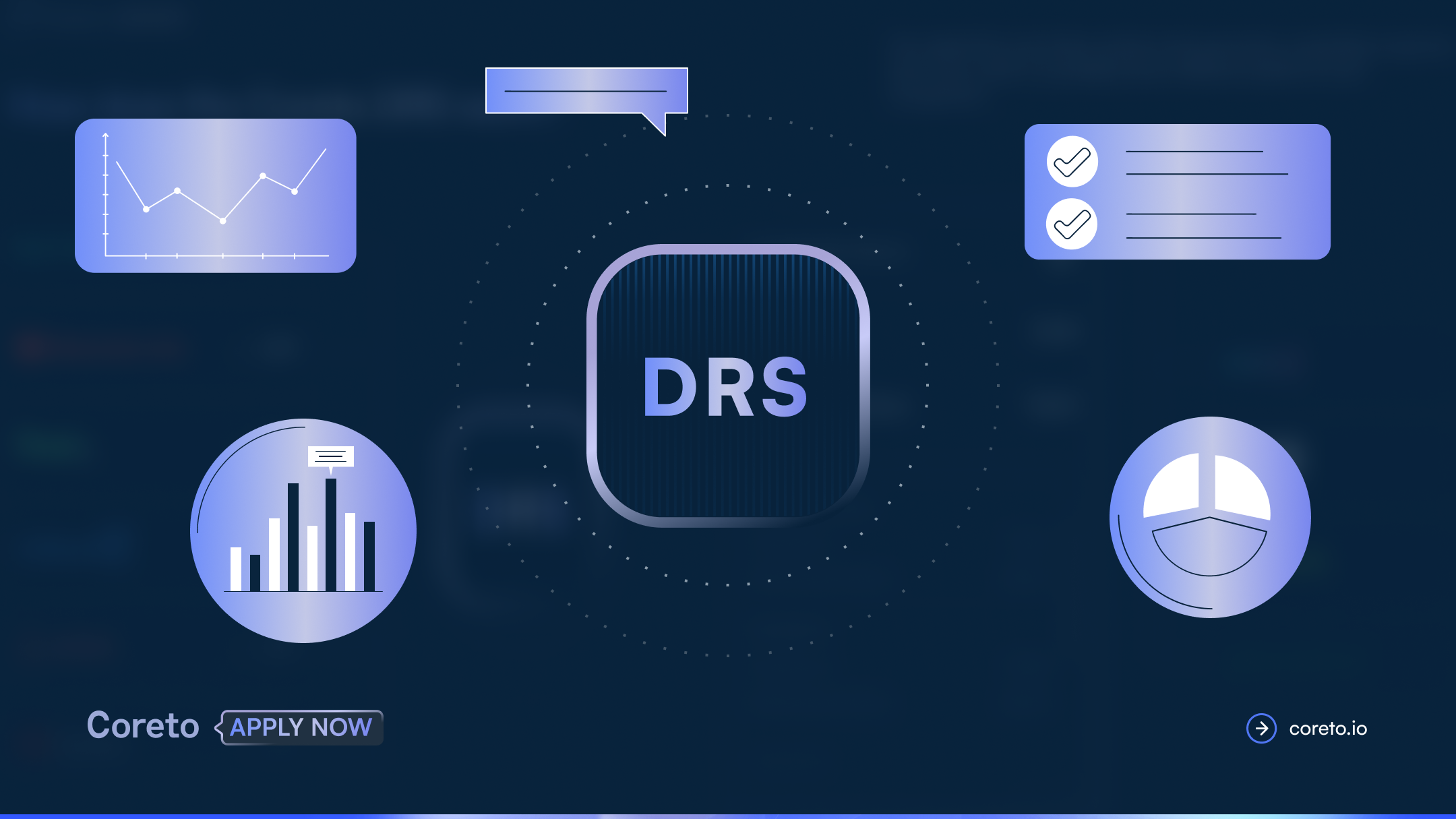 We believe that trust forms the foundation of every successful relationship, transaction, and collaboration. Whether you are an individual seeking credible information or a business striving to build strong user confidence, trust is the currency of value. Yet, traditional reputation systems often fail to deliver a holistic and transparent approach to trust-building. Enter the Coreto DRS (Decentralized Reputation System), a solution that redefines trust and transparency in online.
Simplifying Integration through APIs
Trust-building solutions should not be limited to a select few. To empower a wider range of businesses, projects, and platforms, we've designed the Coreto DRS to offer a seamless integration process through APIs. This dev-friendly approach allows builders to harness the power of decentralized reputation management with ease. Join the league of trustworthy entities by embracing our DRS and create a lasting impact on your users.
Proprietary Algorithms for Assessing Trust and Performance Metrics
Delving deeper into the core of Reputation assessment, we've developed our set of algorithms to evaluate both trust and performance metrics, providing a comprehensive understanding of credibility. Gone are the days of uncertainty, as we rely on real-world data to paint an accurate picture of users' reputations. 
Your reputation is your identity in the digital landscape. Our DRS places users at the center of reputation management by offering a portable and verifiable reputation score. Take your reputation wherever you go, across Web2 and Web3 platforms, without having to start from scratch. Empower yourself with a credible identity that reflects your achievements, trustworthiness, and commitment to excellence.
Seamless Interoperability and Portability
No more fragmented reputations! Coreto DRS transcends the barriers of platforms and ecosystems with seamless interoperability and portability of reputation data. Whether you're engaging with Web2 or Web3 projects, carry your reputation like a badge of honor. Forge stronger connections, foster collaboration, and build lasting relationships with ease.
Enhancing Partnered Projects – A Competitive Edge
For businesses and platforms, reputation is the heartbeat of user engagement and growth. With Coreto DRS, partnered projects gain a substantial competitive edge, drawing in new users and investors with a reliable and decentralized reputation system. Enhance your credibility, attract a loyal user base, and watch your platform flourish with trust.
---
At the very core of the digital ecosystem lies a fundamental need for trust, and the Coreto DRS is the key to unlocking a new era of transparency and credibility. By bringing simplicity, accuracy, and interoperability to the table, we want to offer a reputation solution that resonates with individuals and businesses alike.
Embrace the power of trust and transparency with the Coreto DRS, and pave the way to a future where reputations thrive, and credibility is the currency of value.