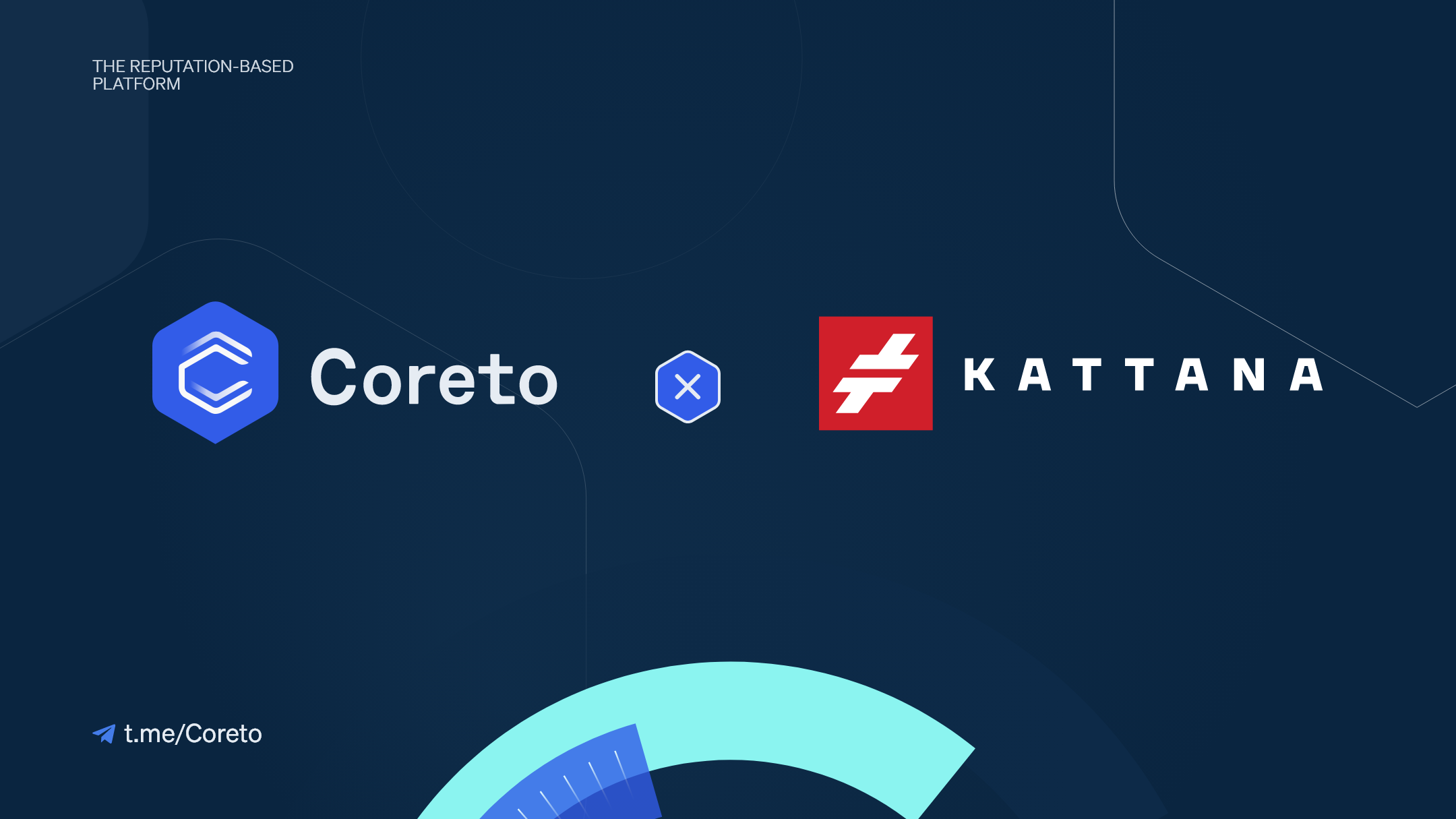 Today we are pleased to announce our new partnership with Kattana, a cross-chain trading terminal for DEXs and CEXs!
We all know that accurate and reliable data is the key to making informed decisions, so we'll make use of the power of their trading infrastructure and real-time data to improve and expand several aspects of our own Coreto Platform.
Apart from the fact that you're able to trade $COR directly within Kattana's terminal, we're working alongside them to enhance our market and trading-related tools and features with better accuracy and reliability:
Live prices – improve real-time prices
Charts and charting – expand the features provided to build and share your TA within the Staking of Opinion Module
Staking of Opinion Pools – improve the opinions' target accuracy for a more accurate reputation building.
We believe this partnership is powerful, and we'll continue to explore new ways in which both our projects and communities can benefit from our collaboration.
About Katana
Kattana is a cross-chain trading terminal for DEXs and CEXs. Working with Trading Big Data gives users the ability to trade in real-time on various chains with features like a professional trading terminal, portfolio management, or automated DeFi trading strategies.