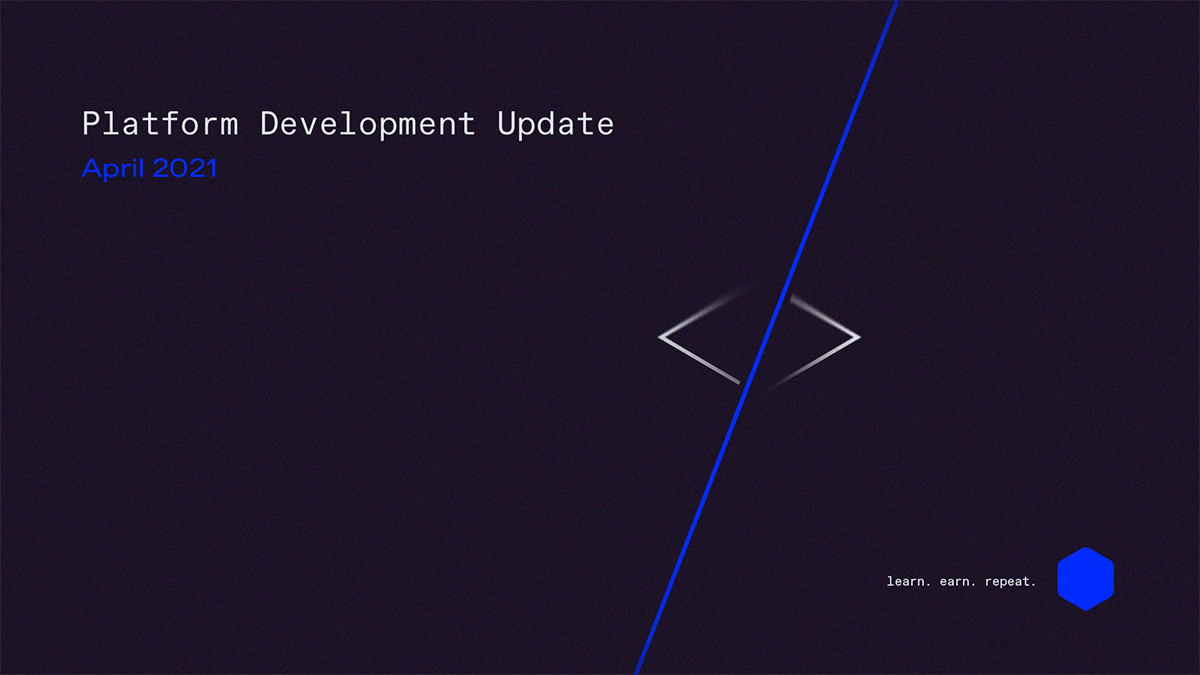 Hello everyone!
It's time for another platform Development Update.
Let's have a look at how the last month went, how the ALPHA version is developing, what we learned and what we are working on.
As I am not one for long introductions, we'll just get right to it.
The Good: ALPHA version goes ONLINE!
The 12th of April marks our first major milestone regarding the platform development. The very first version of the Coreto platform opened its gates to our first 500 users. Chosen from our community, they have been our very first testers, and have been the focal point of the last two weeks.
The initial response for our early adopters exceeded our expectations! The overwhelming positive reactions really validate our vision, and once again confirm that we are heading in the right direction.
Of course, as with any first release of a new project, some things need some improving. And once again, our community (through our early adopters) has stepped up!
We have received over 450 bug reports, UI/UX improvements, feature suggestions and general feedback so far.
Implementing Over 250 of them until now, and the rest are in queue for processing as we speak.
Some of your suggestions have even made their way into our long term feature backlog!
We read ALL of your feedback, so keep using the platform and keep telling us about it. We are interested to know how you think it can become even better.
And thank you for being part of this great journey!
The Exciting: Building towards the Future
As stressful as the last weeks have been for us (they were, I'm not gonna lie), the overwhelming feeling we have is by far Excitement!
With all the data we collected so far, we now have an even better understanding of
what to work on next
what our priorities are
how to tackle the next phase of the ALPHA and
what to prepare for the much-expected BETA version.
The next 2 weeks will be a mix of working out the remaining bug fixes and UI/UX improvements. Also laying out the groundwork for the next features we have planned for the next stage of the ALPHA.
We are also preparing for our next batch of ALPHA testers! All of you, that have been patiently waiting for your turn, will have the chance to test-drive the platform yourselves very soon!
Keep an eye out for an official announcement about this in the next few days!
Mainly dedicating the month of May to our two platform development goals:
Fine-tuning of our TRUST and PERFORMANCE algorithms, as they still need some small parameter optimizations to get them exactly where we need them to be
Starting the work on the next big features of the second ALPHA stage.
We'll have more information about this as we go along, as always.
I know we've said this before, but I just want to make it clear that the ALPHA will have multiple stages, and it will have multiple features added over time.
We are now still in the first stage, and each new big feature will have its own stage dedicated to it. Some will be longer, some will be shorter, but each one gets us ever closer to our BETA and STABLE versions.
You can read more about what an ALPHA and BETA version is, and what the differences and similarities are.
The Greater Picture
As you can tell from the title, this is just a "Platform Development Update". Duh…
But there is so much more going on, follow our announcements in the days and weeks to come!
We have been hard at work on the next stage of what the project represents; for us, for our community, for the whole crypto space and beyond! And we are ready to take things to the next level.
We are ready to push harder, to go further, to aim higher!
Are YOU ready?