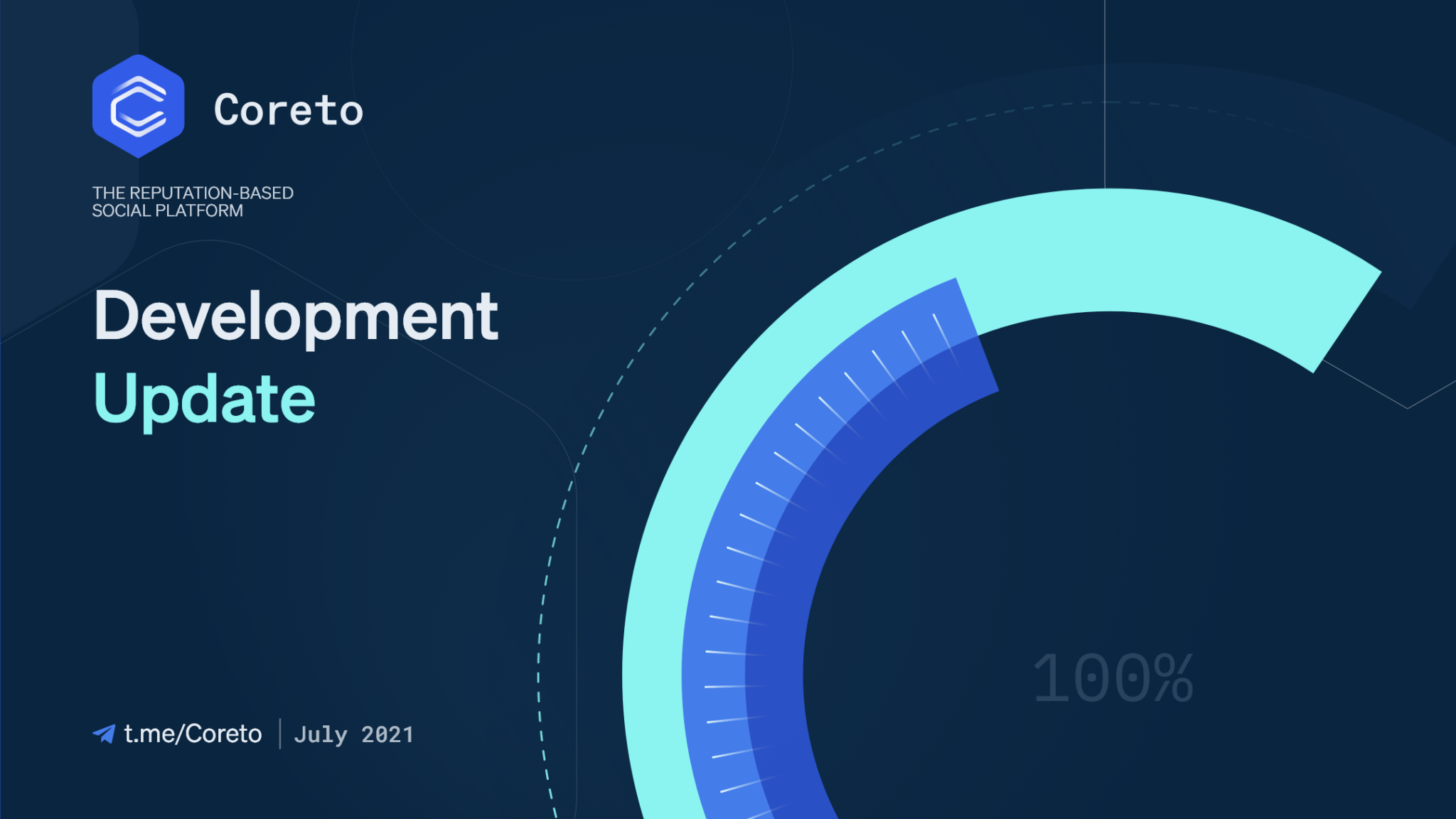 Ever since releasing our new website along with our updated roadmap, we have been running at full speed on all fronts. This is especially true for the Development department.
As a result, we've checked a lot of boxes on our lists in the last few weeks:
a new Info Center;
one of the largest platform updates to date;
and a brand new feature!
Let's have a look together at what's new.
The Info Center – A New Information Nexus for Coreto
Since the launch of our project, we have always put a strong emphasis on transparency and keeping our community informed and up to date.
Ever since we decided to upgrade our website, we knew that we had to build a reliable information center that people could use to learn about Coreto and stay up to date with our progress, news, and updates.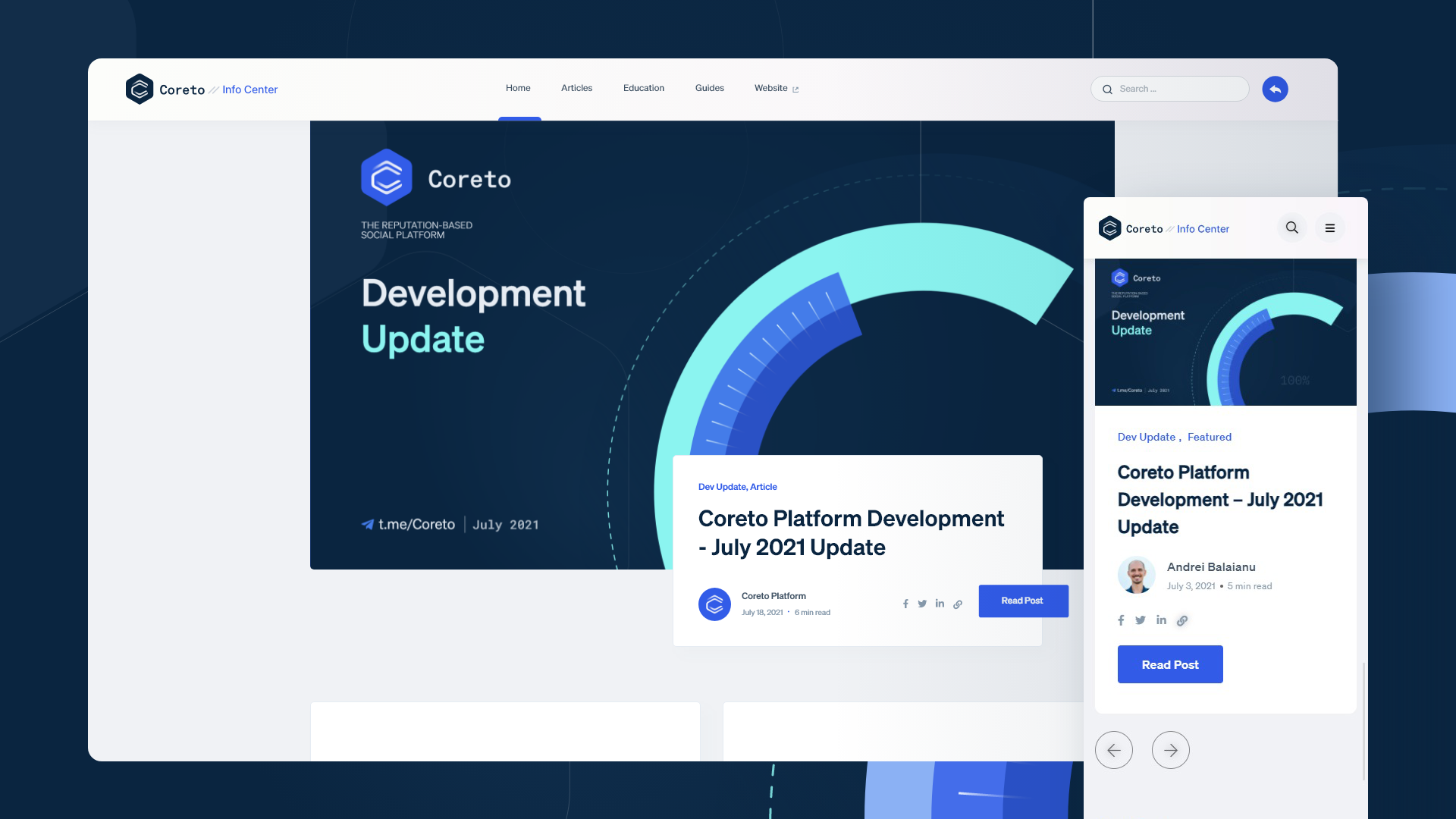 The Info Center is the place where you can now find articles, tutorials, news, and educational materials related to trading or investment strategies.
Learn about what Coreto is, what we are building, and how we are doing it. Follow our tutorial series, learn how to better understand and navigate the crypto market, become a better trader and so much more.
As our motto says: Learn. Earn. Repeat.
Coreto Platform – Stability, Performance and Security Improvements
Since our ALPHA release, we have received so much quality feedback from our early adopters!
Your feedback has been a gold mine for our development team, and we have learned to rely on your input in order to keep us with our feet on the ground and provide us with the most objective feedback we could hope for. Based on it, we have released many bug fixes and improvements until now, and today we are releasing one of the largest updates to date.
Over 150 bug fixes, UI/UX improvements, and overall stability and performance upgrades are included.
This release also adds an extra layer of security to the system at the infrastructure layer and has had extensive internal security testing at code level as part of the pre-release preparations.
We are happy to announce that all checks have been passed with flying colours!
But we still have work to do! We have a lot of other improvements planned for the short term, that will maybe not be obvious at first glance, but are preparing the platform for the future, laying the groundwork for large-scale adoption.
Coreto Platform – New Feature (Comments System)
Speaking of the future, let's also talk about the progress being made on our roadmap.
Platform development has been accelerating over the last month, and especially on adding new features!
Our development team has also grown since our last dev update in May, adding new members to the team, and everyone is keeping their foot on the gas.
Today, we can see the first fruit of this labour, as we are checking off the first new feature from our "Phase II" – a brand new Comments System!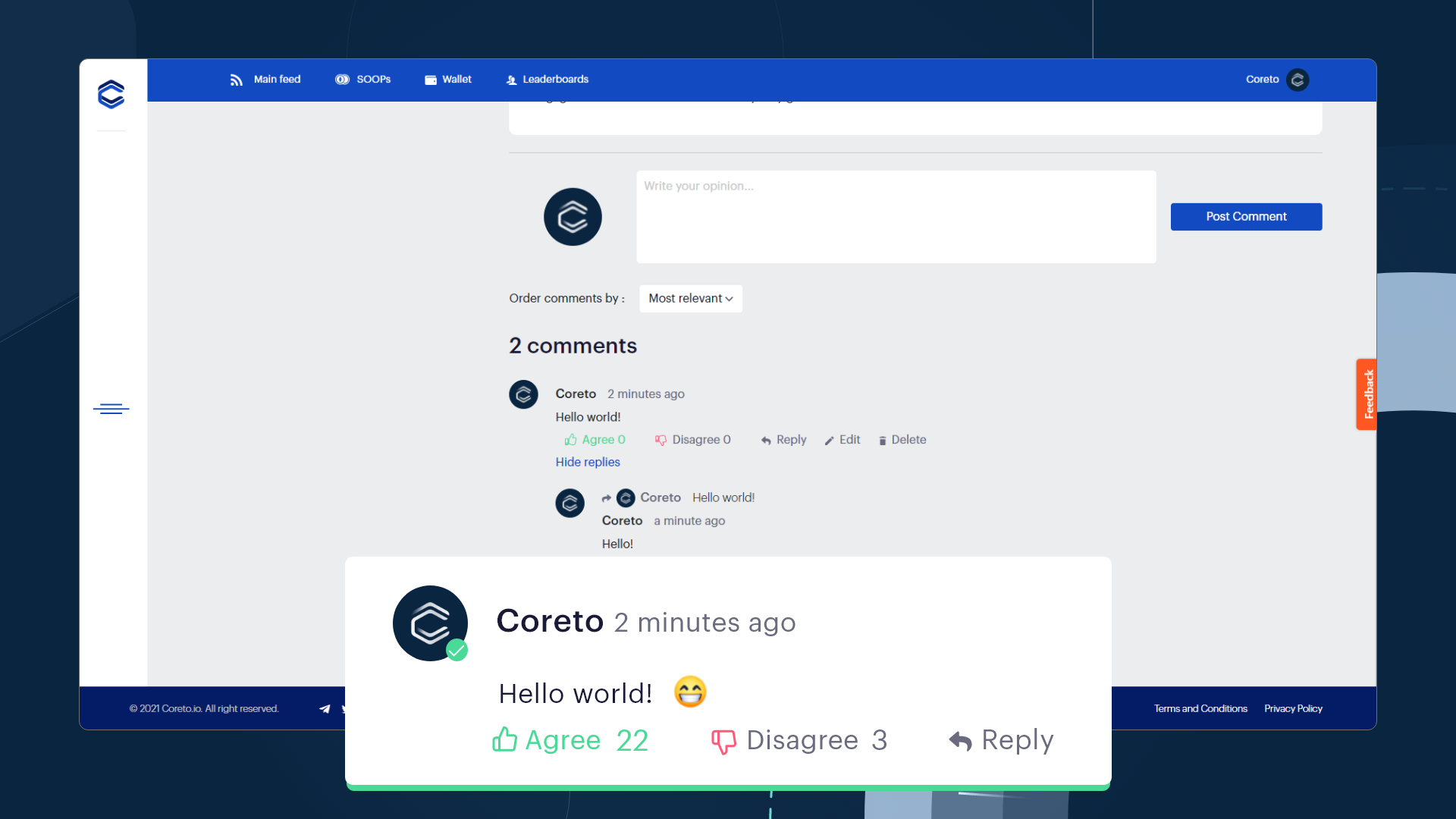 One of the most requested features from our community has been to allow our users to better communicate on the platform. You can now comment on any prediction created using the Staking of Opinion Pools feature, discuss it, debate it and engage with the creators and community they gather.
Use this to better understand who your next source of reliable information will be on Coreto, learn from them, and engage In the discussions.
Let's talk about it on the Coreto Platform!
We're also bringing a brand new batch of users to the Coreto platform, so follow our updates and announcements to see if you made the list.
The whitelisting registrations are still open, so if you didn't reserve your spot yet, make sure to do it now: reserve.coreto.io