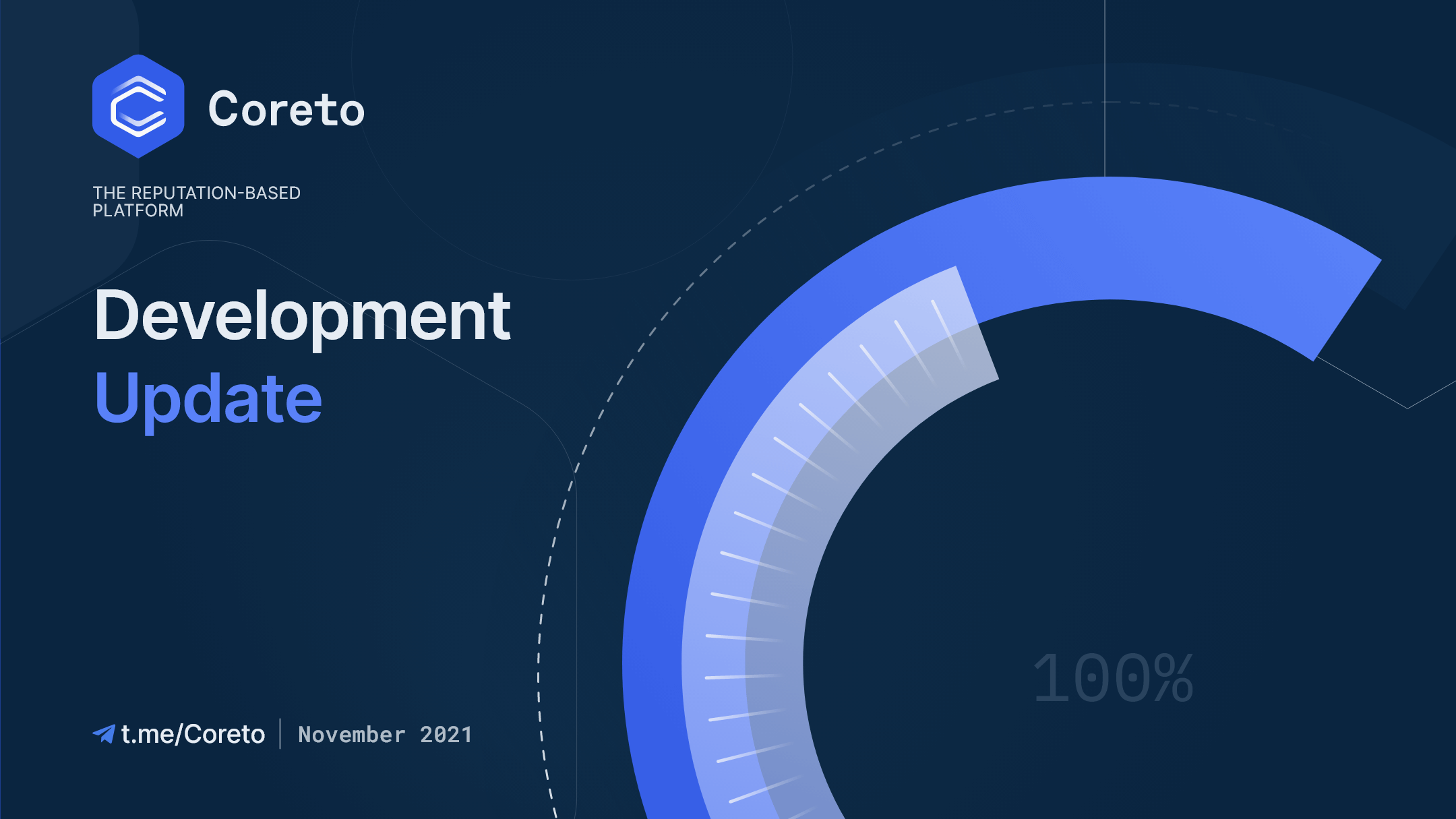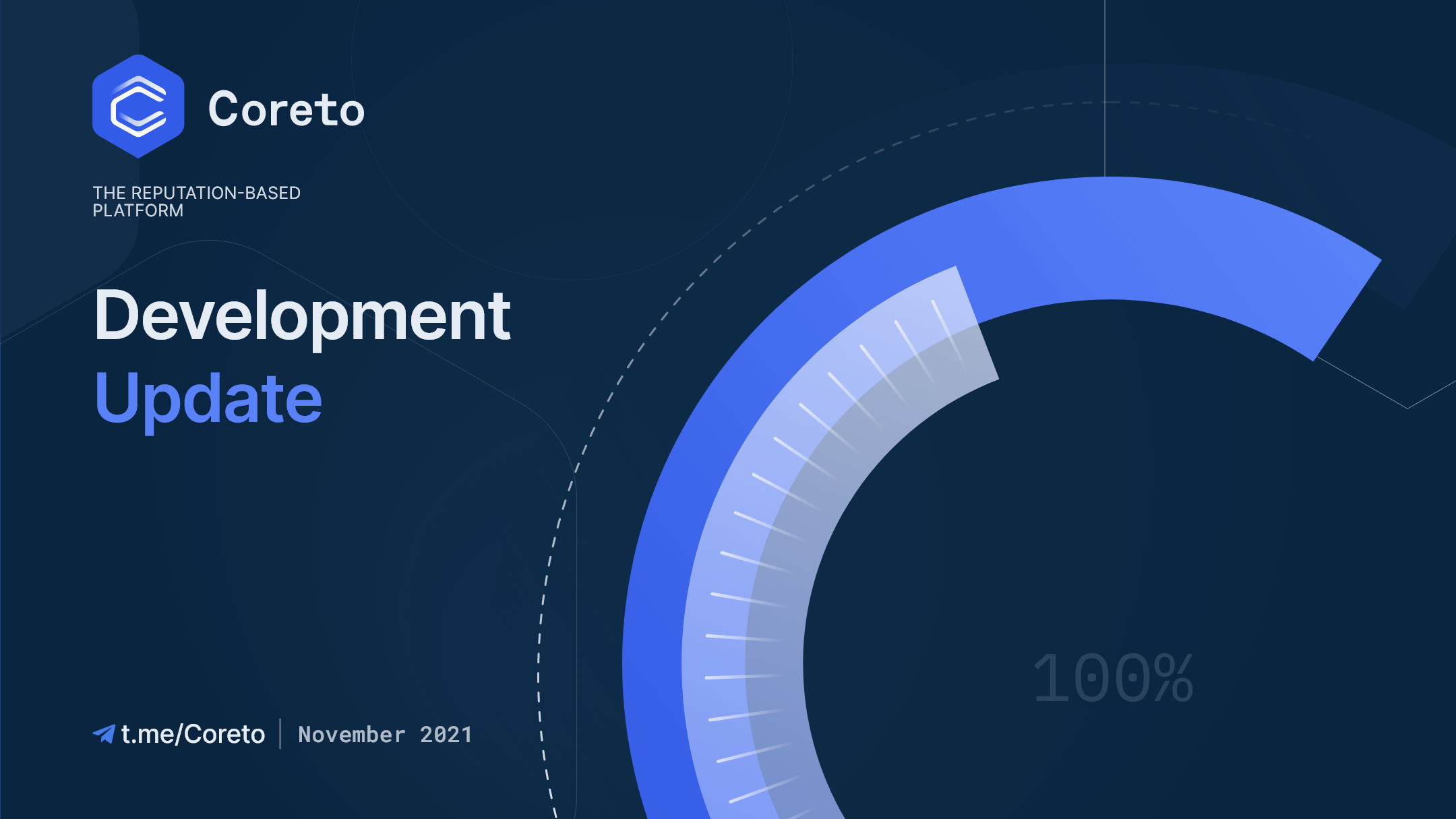 At Coreto we have a very simple, yet very ambitious mission – building the necessary tools in order for #TRUST to become possible in the crypto landscape.
Reaching this goal is only possible by catering to all stakeholders of the "information superhighway", leaving nobody behind on crypto's mainstream adoption journey.
Content creators are the backbone of every information platform. As such, providing the right tools for every type of content creator is one of the main goals we have set for ourselves.
As traders have the Staking of Opinion Pools as a way to express themselves and build up their reputation, content writers also have the tools to properly share their knowledge and grow their audience starting today.
Introducing the Articles module, Coreto's publishing tool!
Articles – Why they're important
In human history, being able to publish the written word has been one of the most transformative events mankind has experienced. Since then, the importance of written content has only grown, and it's still the main tool for pushing global knowledge to new heights.
Articles are one of the best tools for sharing in depth information about just about any subject, so it only makes sense to have them as one of the main features of the platform.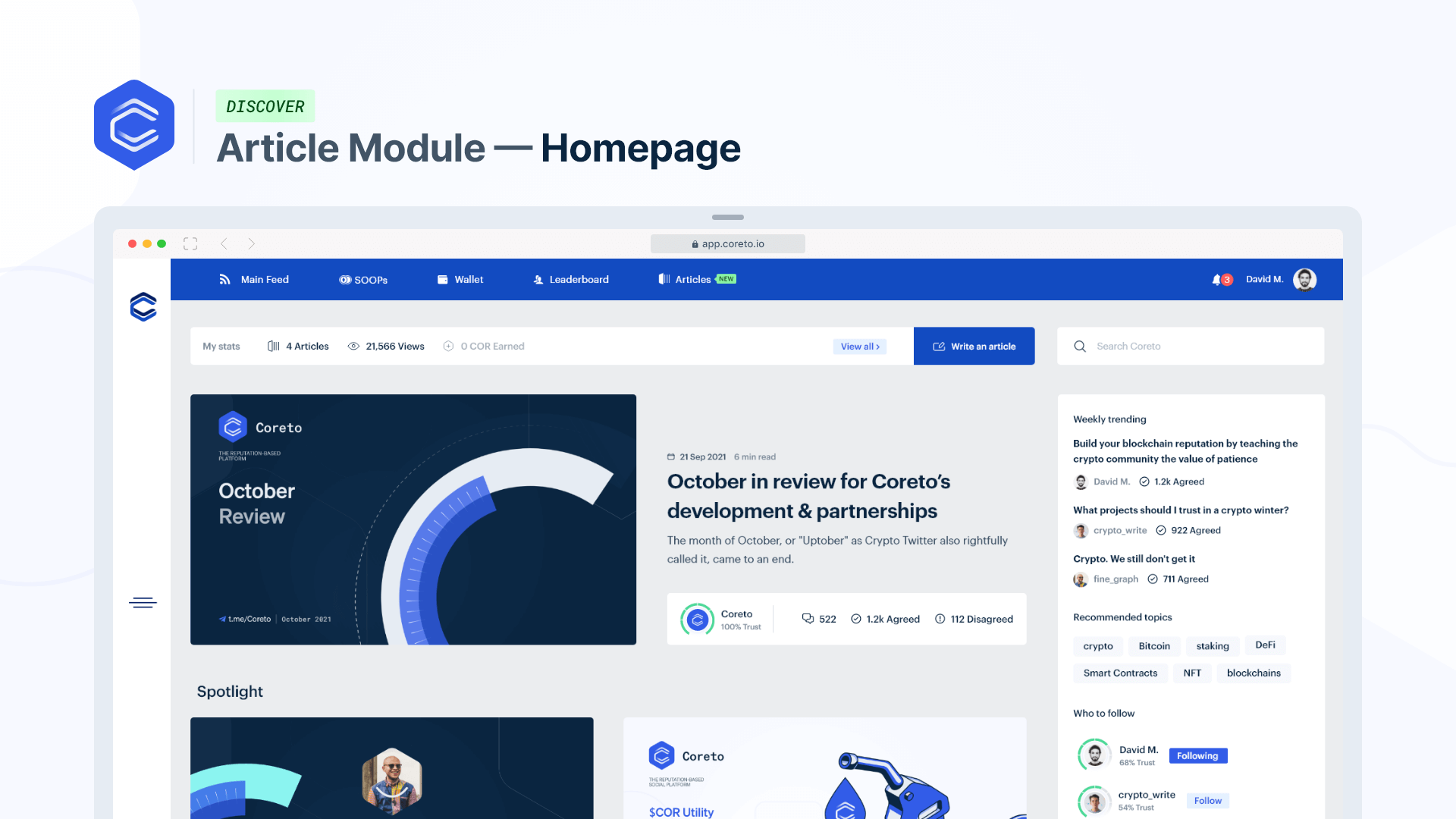 News, editorial pieces, tutorials and so many other topics open up by adding this one single feature.
We all know the saying "knowledge is power". As true as it is, we should always have it together with another – "sharing means growing".
So, let's have a look at how you can share your knowledge and publish your own articles with Coreto.
Articles – Overview
When building this feature, we did our best to have a familiar feel to it, and make things as simple as possible.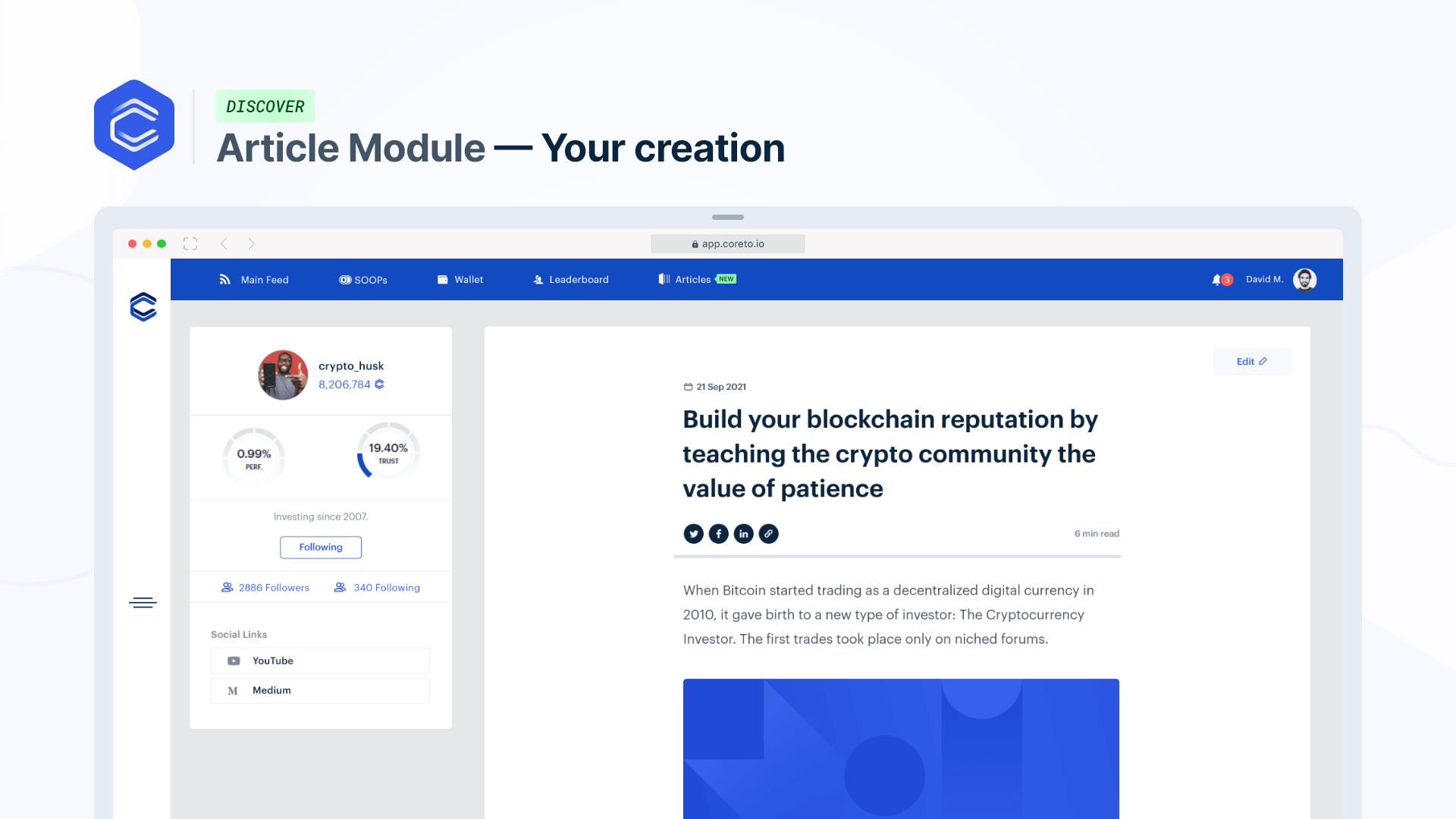 Be it browsing existing content, searching for relevant articles, topics or content creators, everything you need is just one click away.
While writing, the distraction-free editor is your friend! Simple yet powerful, it allows writers to stay focused on the content they create. Work on your drafts with ease, or publish your creations with just a few simple clicks.
Once you decide it's ready, prepare and label it with the relevant topics, and your knowledge is ready to be appreciated by the whole community.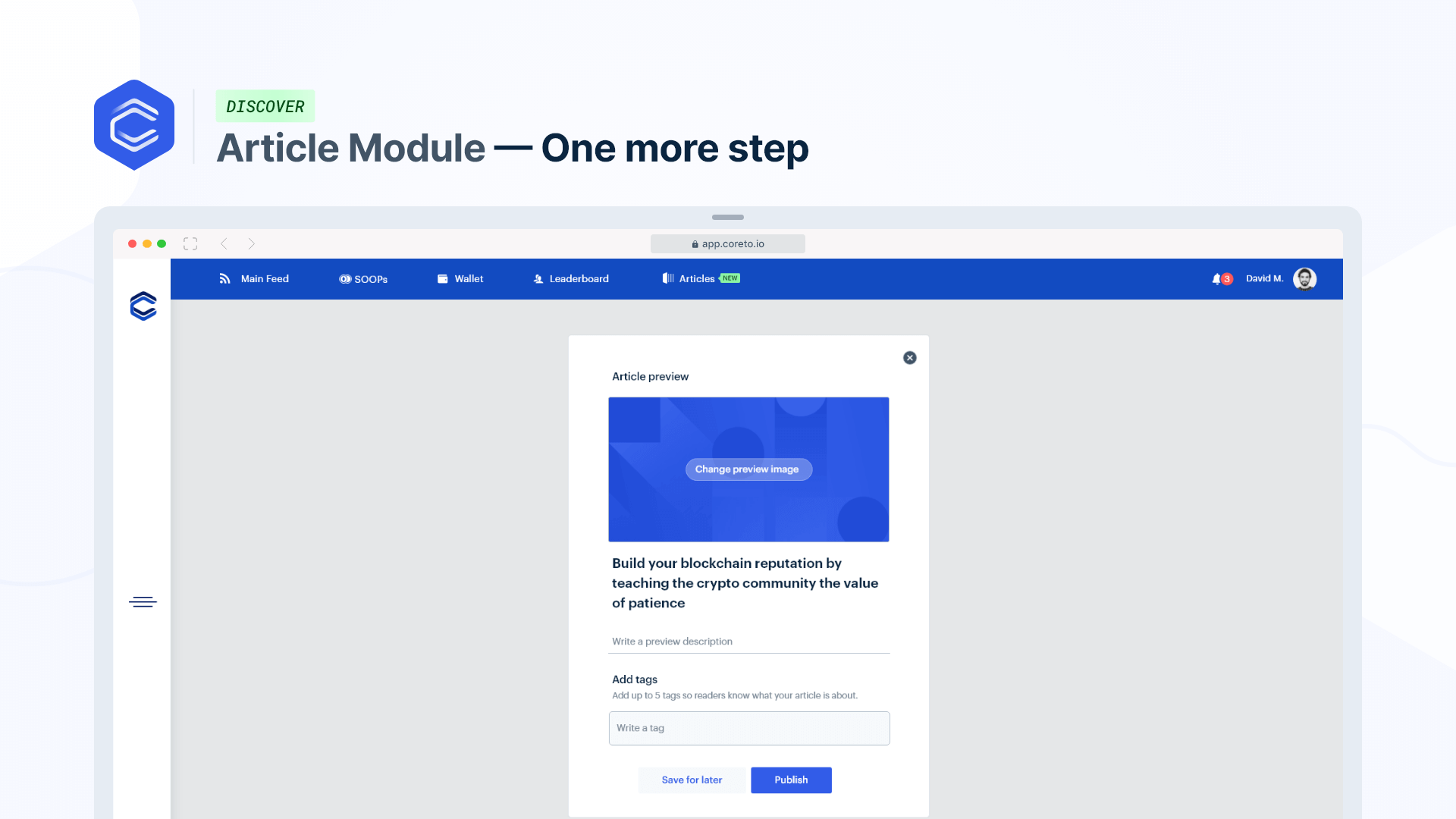 You can also follow how your content performs with the help of your own dedicated dashboard. Here you can find all your articles – published or not – and how each of them was received by your Coreto audience, as well as your overall success as a writer.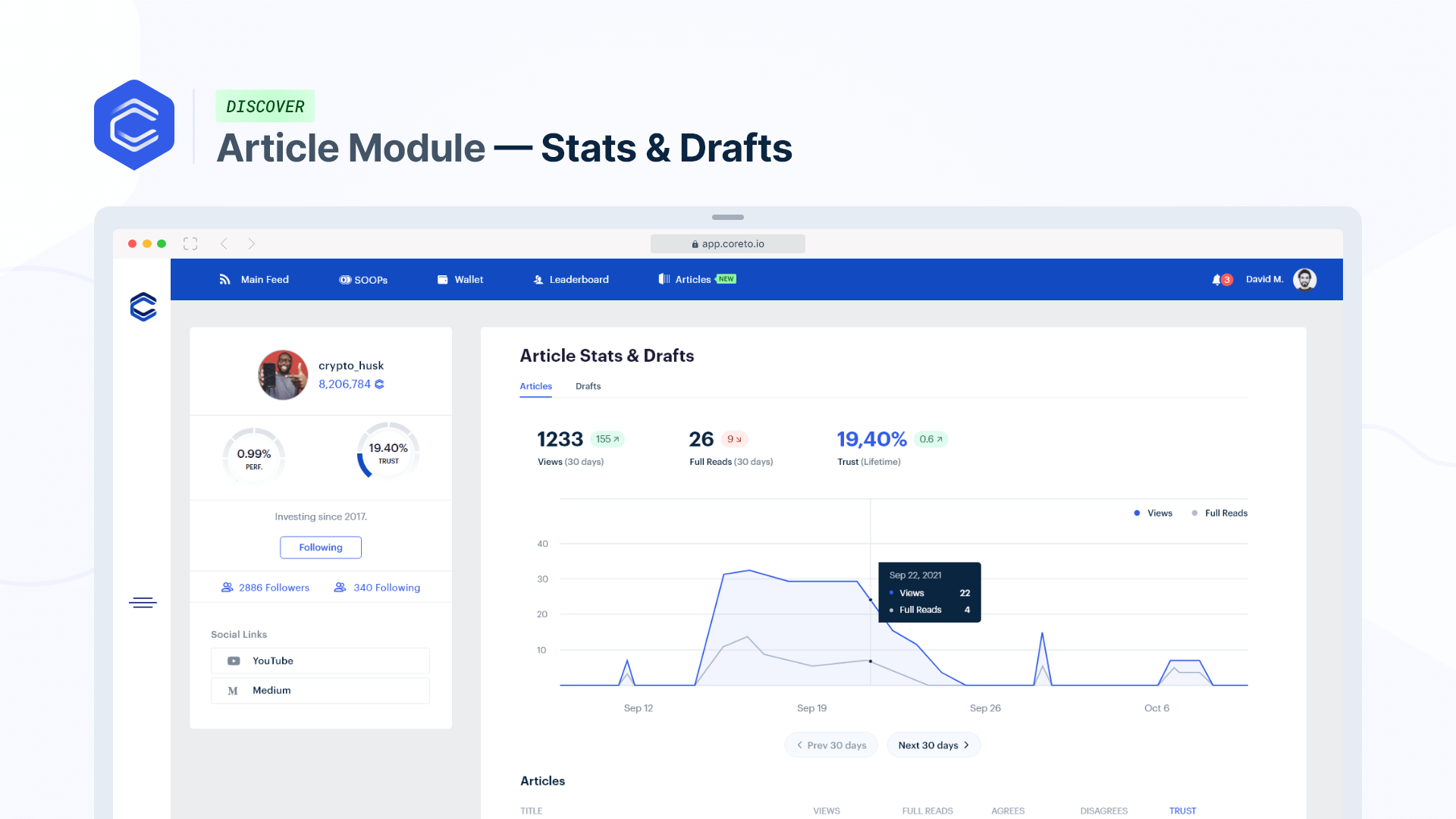 While there are still a few extra features and improvements we have planned for the Articles module as a whole, we believe that receiving feedback should be early and often.
Missing tools of features?
Pesky bugs lurking around?
Or do you just have some ideas you'd like to run by us?
Use the Feedback button on the right and tell us all about it! Let us know if we're on the right track!
Also, what do you think about the latest changes and overall platform development? Wait… you didn't notice? Well, let's have a look!
Platform development, Improvements & bug fixing
This release brings more of the new UI/UX direction we've been working on, continuing our path to a full overhaul of the platform, little by little.
You may have noticed the cool new login page and subsequent related pages, along with some much-needed cleanup of different elements scattered all around the platform – like the SOOPs Watchlist widget on your main feed.
Another detail we've added is the ability for our users to change their email address, so if you're not happy with your account email address, have a go and replace it with the one you like.
The current release also includes a whole set of security updates and performance improvements on all levels, from the core of our backend code all the way up to interface reactivity and speed.
The month of November looks to be a busy one, as we already have a few more updates planned for this month, so keep an eye out for more Platform Development Updates and follow our progress.
As we're still in our closed Alpha stage, the only way to gain access to Coreto and start enjoying its benefits is by whitelisting your username and waiting to be onboarded. Prepare to start building your Crypto Reputation here.
In the meantime, don't forget to send us your feedback!