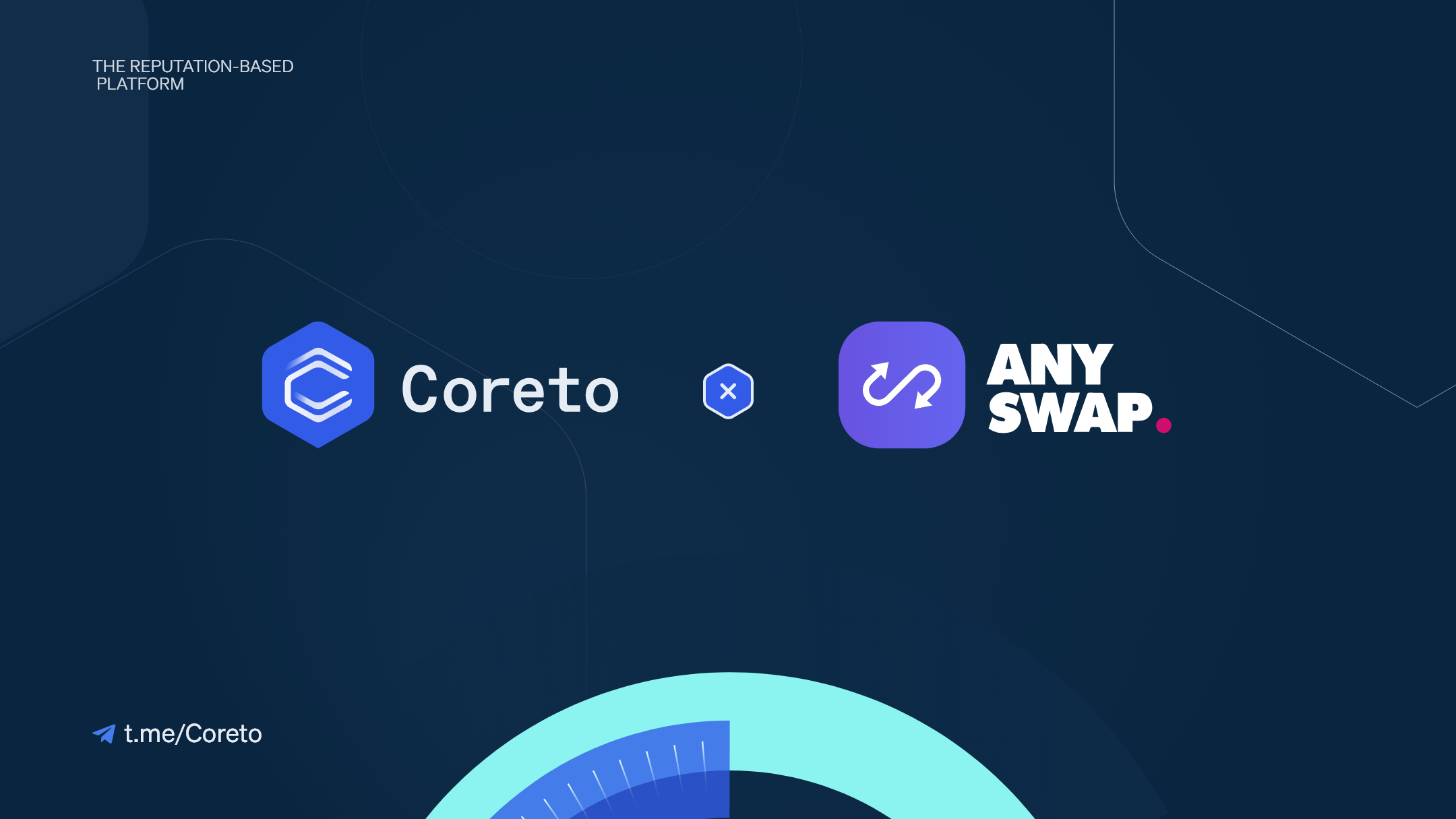 Thrilling announcement – our native COR token is now on Binance Smart Chain as a BEP-20 token.
As a multi-chained token, COR will be interchangeable from Ethereum-based ERC-20 tokens to Binance Smart Chain-enabled BEP-20 tokens and back.
This is made possible with the help of Anyswap's fully decentralized cross-chain swap protocol, allowing token holders to change tokens to and from easily.
Exchanging tokens between blockchains allows the holders to leverage their favorite chain without restriction from the network choice of the contract owner.
COR Token Contract address on BSC: 0xA4b6573c9AE09d81e4D1360e6402B81F52557098
Here is a step-by-step tutorial on how to use AnySwap Bridge.
Coreto to list COR token on PancakeSwap DEX
Token holders can take advantage of much cheaper and faster transactions within the network, compared to Uniswap, where high ETH gas prices are interfering with profitability.
We believe that this will help our users
to have a better overall trading experience,
and further improve the value proposition for token holders long term.
Be aware of scams! Announcement of the exact listing date coming next week, so please double-check our official channel before buying the Binance smart Chain BEP-20 COR token.