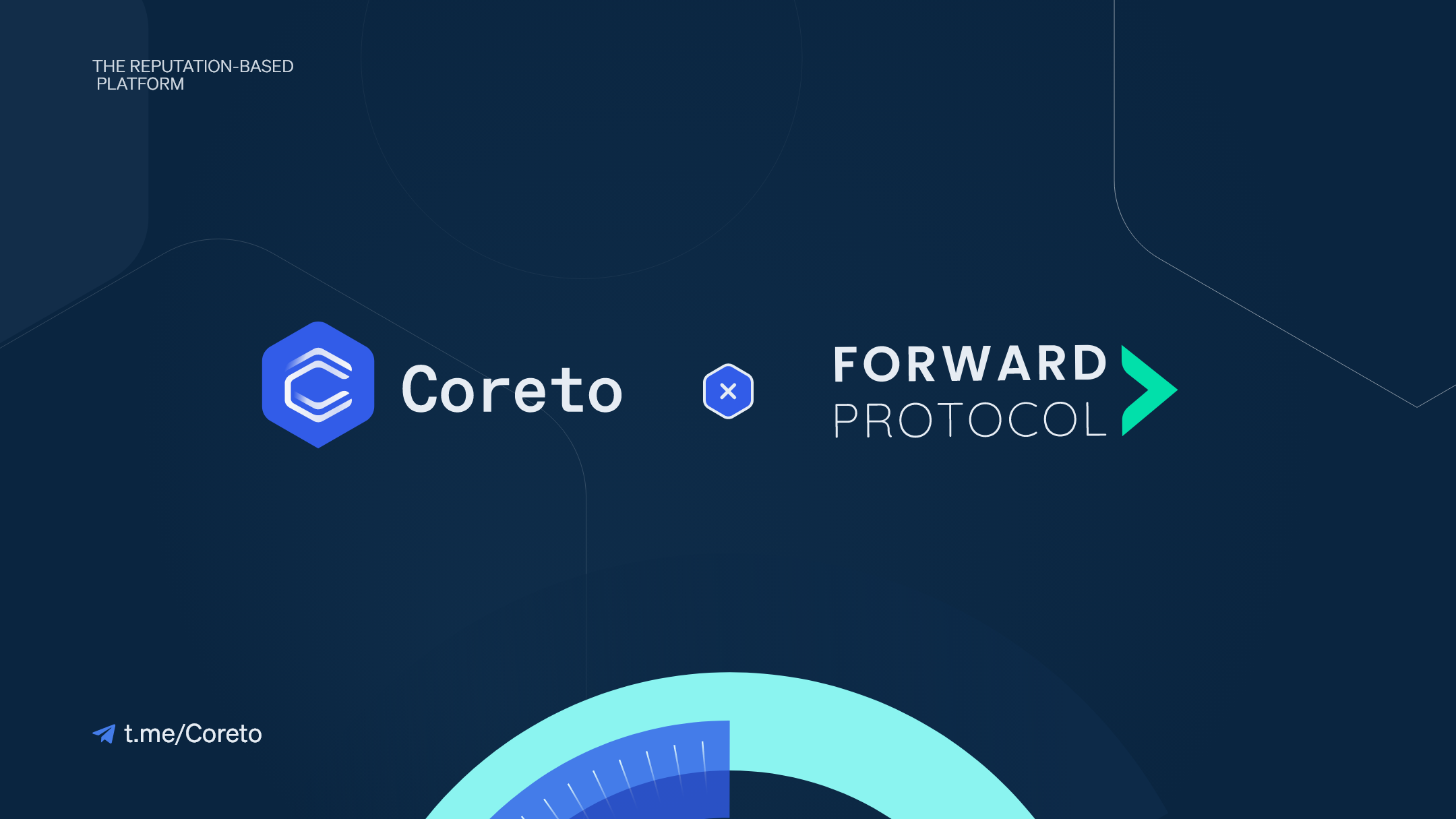 We are strong believers in the power of education. This is what makes us better than yesterday, more empowered, more confident, breaking down barriers to progress. And this is why a strategic partnership with Forward Protocol felt like a great opportunity, in addition to being a first of its kind move in the industry.
Through joint efforts, we will innovate and improve Reputation on the blockchain, 
helping all platforms incorporate a proven and tested model of on-chain reputation with a community-driven approach.
Coreto is tackling the problem of knowledge in the cryptocurrency industry by offering crowdsourced information thanks to its comprehensive trust and performance system. Validating the legitimacy of shared information saves users valuable time in the due diligence processes when making trading decisions. We are creating a trustworthy crypto ecosystem focused on ethics and personal growth, which elevates critical thinking, reasoned argument, shared knowledge, and verifiable facts. 
Learning through digital innovation and blockchain evolution.
On the other hand, Forward Protocol's modular architecture and ready-to-deploy fully customizable smart contracts are designed for any learning platform to adopt blockchain evolution and technology. DeEd (Decentralized Education) system creates infinite possibilities, changing how the world learns.
By joining forces, our Research & Development teams will work together to find the best solution through which we will implement our decentralized reputation system within their platform. More specifically, it's not enough to rely on reviews anymore when choosing between different learning courses. Users and content creators alike will be able to make full use of our technology and enjoy a reputation-based system that relies on feedback and interaction.
We are all very excited that Forward Protocol will be the first platform to benefit from our decentralized reputation tool, and at the same time highly driven to see this through. As Forward Protocol is first deployed in EnglishForward.com, the partnership will enable us to share the concept behind Coreto with hundreds of thousands of people. At the same time, this collaboration is the first step towards what we envision for Coreto long-term:
our own reputation system which can be expanded onto other platforms, be they crypto-related or not.  
In the meantime, we are constantly on the lookout for partnerships that can help us highlight Coreto's advantages, or that have services or technologies which can improve our platform and user experience.