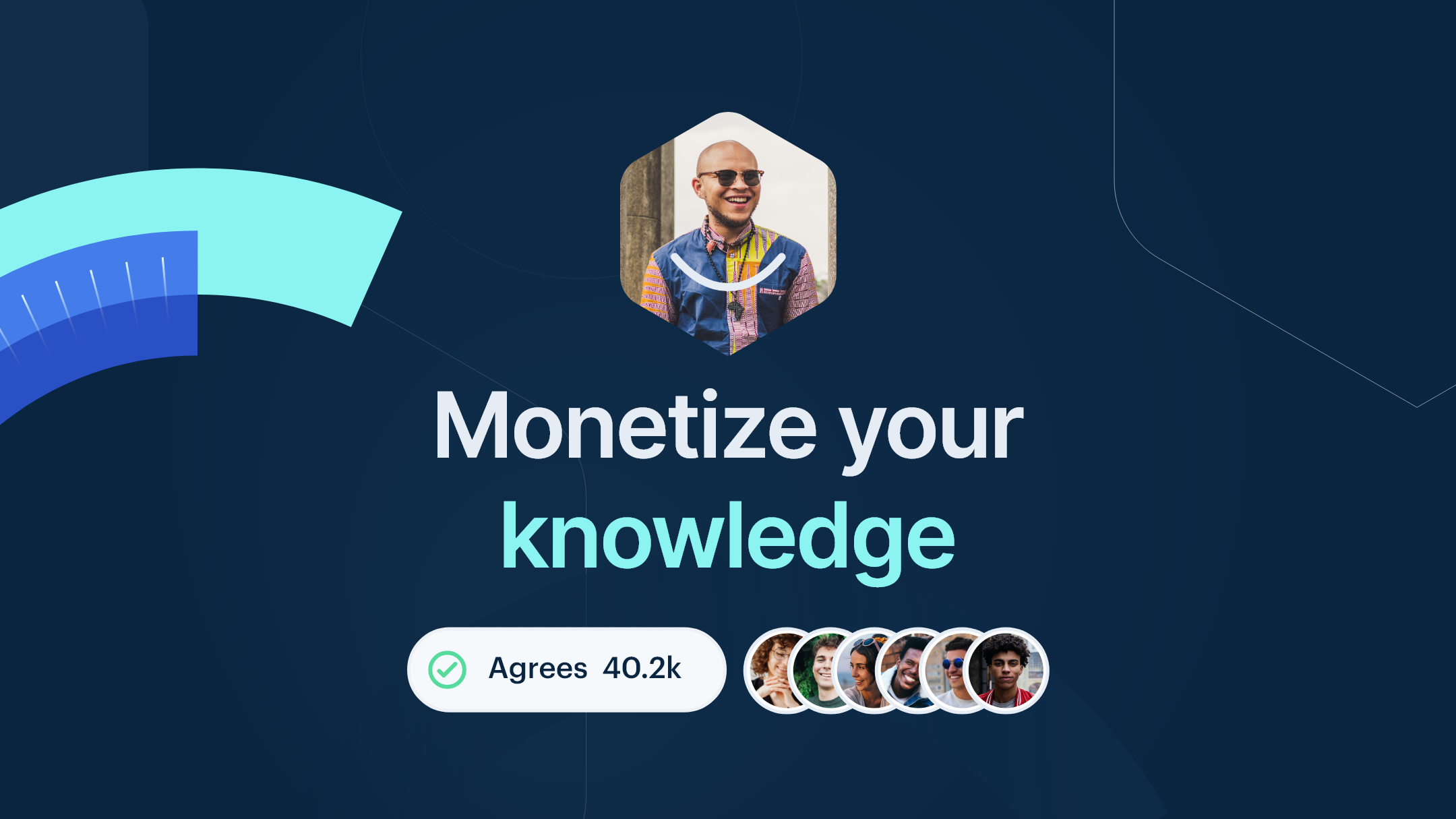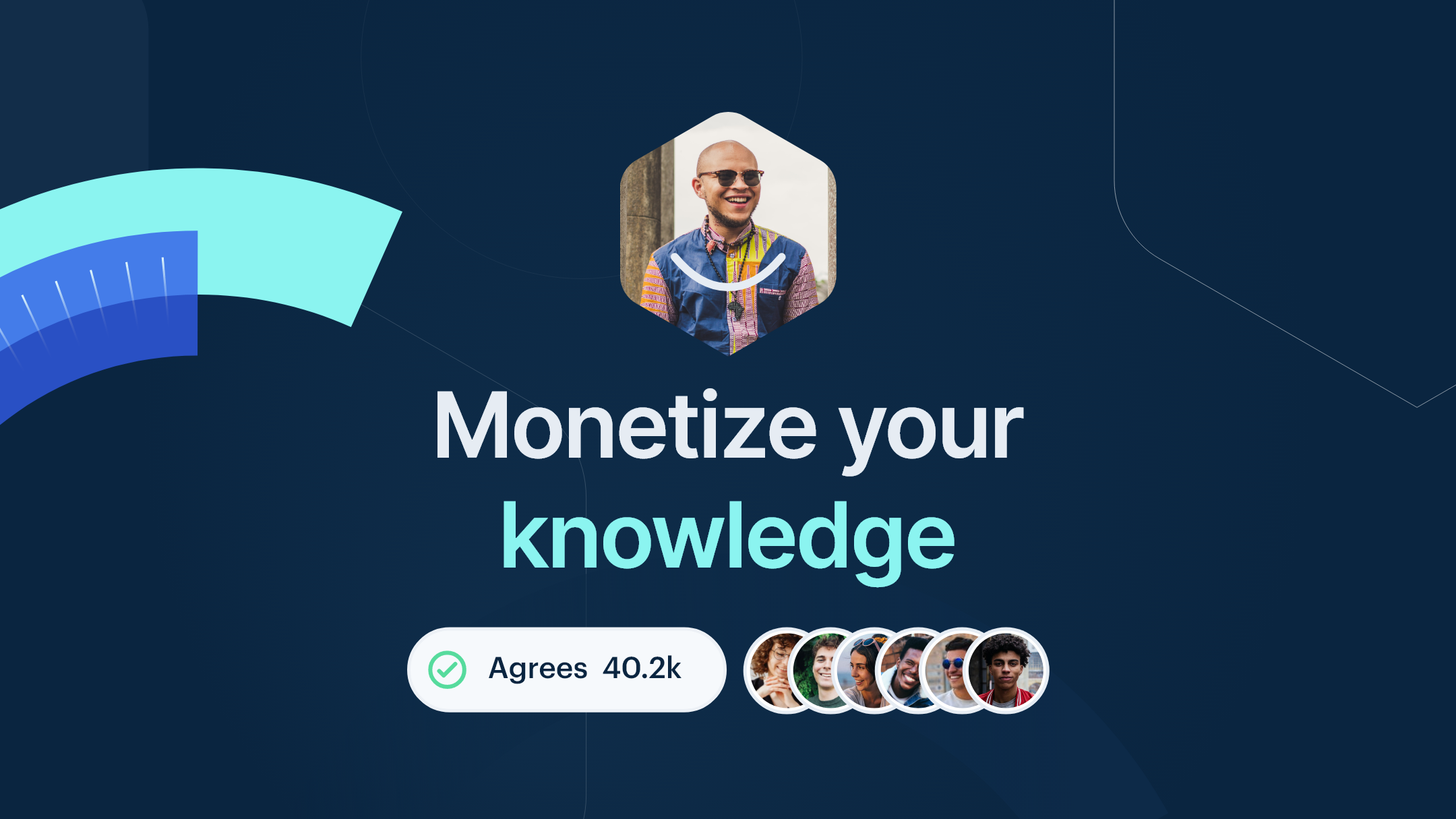 Content creators don't have many options until they are famous or have a large enough following – and even then they can get their accounts suspended pretty easily, as their options are also quite limited.
The whole crypto content ecosystem today is highly fragmented and challenging for content creators to optimally spread their knowledge and ultimately to monetize their content.
But their potential audience is the one facing the real challenges. They need to have a way to equally assess the quality, knowledge, and trustworthiness of said creators.
In the current crypto space, traders and influencers have found different methods to monetize their opinions and knowledge. Some of them are using Telegram or Discord channels where people can subscribe after paying a monthly or lifetime fee. Some of these traders/influencers do share monthly statistics of their past performance, but if you've just come across them, how can you know they're accurate?
Other influencers choose to monetize their Twitter/YouTube accounts by promoting different crypto projects. In our opinion, this kind of shilling is not transparent, and so, dangerous for retail investors. We can't trust someone with our money just because they have a Twitter/YouTube account with many followers. And, as we all know, hoards of followers don't necessarily equal knowledge.
Other content creators monetize their knowledge by creating and selling trading courses. They too need a marketplace for their products.
So it's safe to say that both the content creators and their existing and potential audiences are facing different obstacles.
For each of them, we are building Coreto! A place where "we elevate critical thinking, reasoned argument, shared knowledge, and verifiable facts" but also, a monetization tool open for everyone.
Let's dive a little into how you will be able to monetize your knowledge and content on Coreto.
How Coreto helps you monetize your knowledge
At the heart of our Performance and Trust mechanisms is our SOOP feature (Staking of Opinion Pool). It is also the quickest way to start earning based on your trading skills & knowledge.
Staking of Opinion Pools is a tool for traders to make price predictions for crypto assets, build up their reputation, as well as earn $COR tokens. You can read more on how Coreto's SOOP works.
The quicker you create your profile on Coreto and start creating quality content, the faster you'll reach the level of influencer, unlocking new features that will help you monetize your knowledge & content. As your reputation grows, these are the type of subscription-based content that you'll have at your disposal:
Private signals using our SOOP system
Article creation (educational, market overview, inclusion in our newsletters, etc.)
Project reviews and analysis
Create Trading Courses
Auction your One-on-One mentoring sessions
The 1 on 1  mentoring auction is one of our favorite features as it gives the possibility to certain influencers to earn as much as their community thinks they deserve. But also, it's a great way to connect with your community and gain recognition as a professional.
Gamifying interactions within Coreto is something you've kept hearing us talk about. So trading competition events will also be a way to win different platform perks and also to monetize your knowledge & trading skills. And they'll be open for all of our users.
The harsh reality is that in the crypto space there are many bad actors. We believe there is little to no chance that there are retail investors out there who didn't experience scams or at least somebody trying to scam them. For the retail investor to have more confidence in this space, there is a high need for a tracked record system for projects, influencers, and anyone with a voice in this space. We can't trust someone with our investment decisions just because they have a big following. Retail investors shouldn't base their confidence on that.
It's important to understand that a tracked record of past performance, immutably stored on the blockchain, is a step forward towards building the trust bridge in the crypto space.
Interacting with project teams
In time, as content related to different crypto projects will start to build up, project teams will be able to officially claim their project page. Their marketing teams will then pitch their projects directly to our top users, requesting reviews, analysis, or even advisory services. They'll have their picks based on the user's level and reputation score. Have in mind that the influencer will have the freedom to write their reviews or analysis as objectively as possible, independently of the payment by the team. His reputation is at stake.
We didn't joke when we said "we elevate critical thinking, reasoned argument, shared knowledge, and verifiable facts". If a marketing team chooses to work with an influencer, they will have to expect an honest opinion, not necessarily a positive one.
But our work doesn't stop here. As time goes by, we continue to develop new use-cases and features for the blockchain communities. The beauty of a platform such as Coreto is that its use-cases constantly adapt to the industry, following its dynamic and giving it new perspectives, as we remain loyal to our guiding principles: Trust and Performance, for the evolution and the benefit of the whole crypto community.