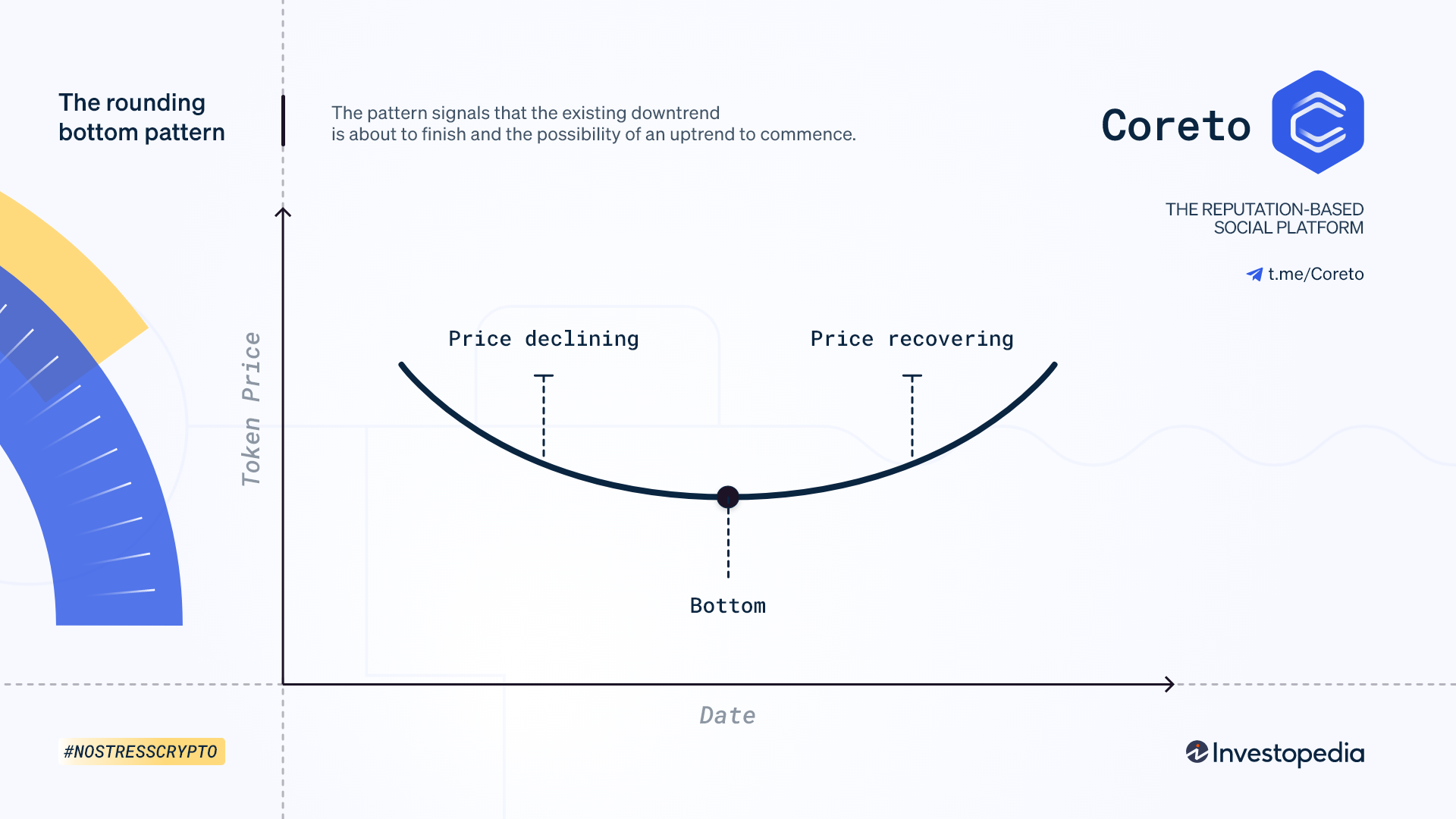 The Rounding Bottom chart pattern resembles a clear inverted "U" image.
The pattern signals that the existing downtrend is about to finish and the possibility of an uptrend to commence.
This usually creates an opportunity to open a long position..
Reserve your spot on our platform and start following & creating price signals today.