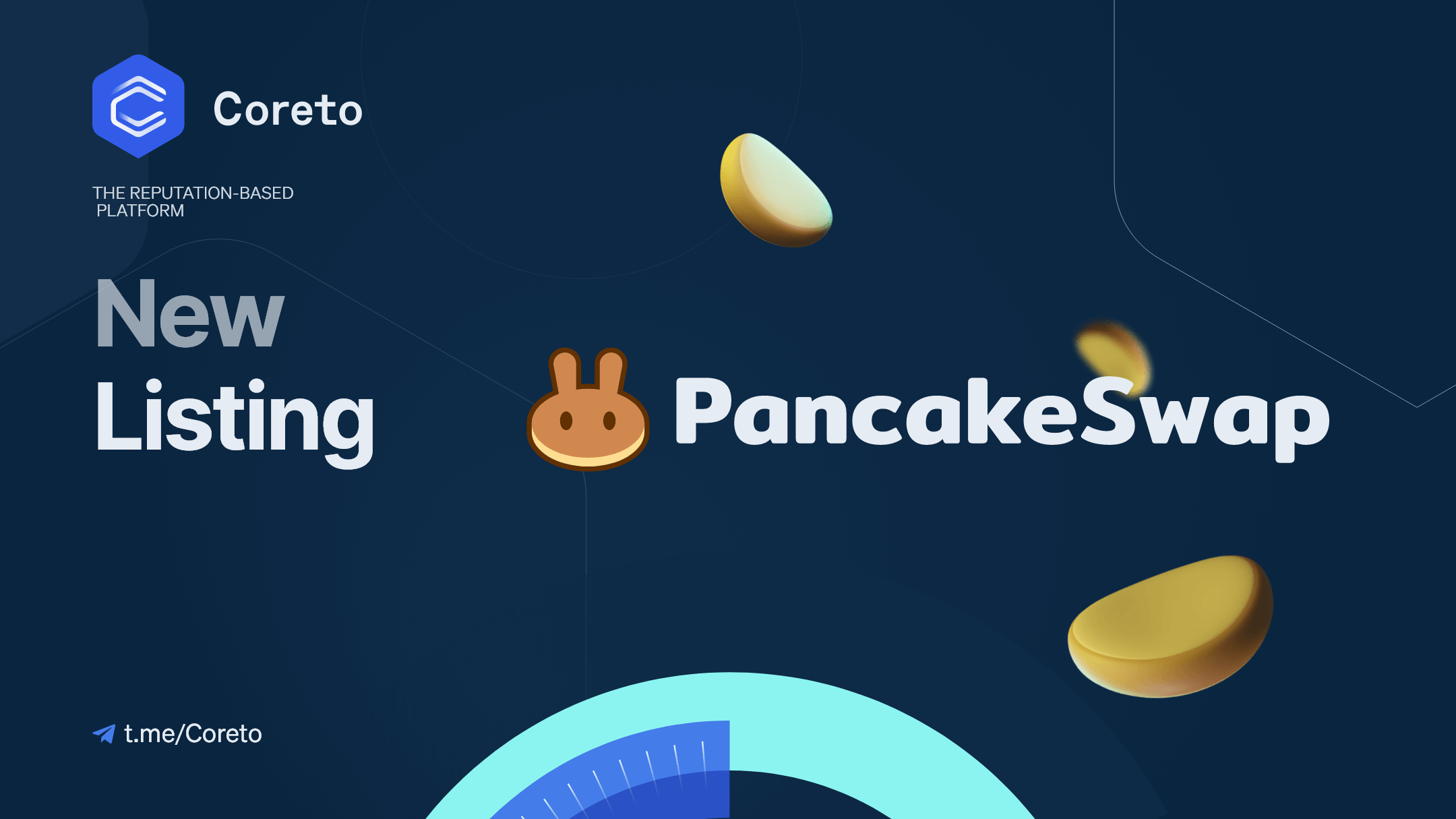 On the road to becoming a truly decentralized and multi-chain platform, Coreto is now expanding to Binance Smart Chain, integrating with another highly requested low-fee solution besides Polygon.
As mentioned in our previous post, we've already deployed a cross-chain bridge between Ethereum and BSC using Anyswap.
In order to truly take advantage of the high velocity trading and low fees on BSC, we are now listing COR token on PancakeSwap, an important first milestone to gain a footprint for COR on Binance Smart Chain.
Cor token PancakeSwap listing details
PancakeSwap is the largest DEX on BSC in terms of
trading volume
TVL
market capitalization
number of users, and everything else.
With the COR Token already bridged, this means that you can buy and trade any asset against COR with ease right away.
COR WILL BE LIVE ON PancakeSwap STARTING Monday, October 25th, 12:00 PM UTC !

COR Token BSC Contract: 0xa4b6573c9ae09d81e4d1360e6402b81f52557098
!!!

BEWARE OF SCAMS! ALWAYS CHECK THAT YOU ARE USING THE CORRECT CONTRACT DETAILS.
Swapping is easy!
In order to trade COR on PancakeSwap, you will need to have BNB (the native coin on BSC) in your Metamask Wallet.
Follow these tutorials to help you set up the BSC Mainnet in your Metamask and then fund it with BNB from your Binance Account (or your favorite alternative CEX).
Once you have configured your Metamask and funded your wallet with BNB on the BSC Mainnet, you're set to go!
Go to the PancakeSwap swap page (exchange) and you will now be able to buy it using BNB (or any other BEP20 token from the list and also in your wallet). If COR isn't in the default list, paste the BSC Contract Address in the Token List box.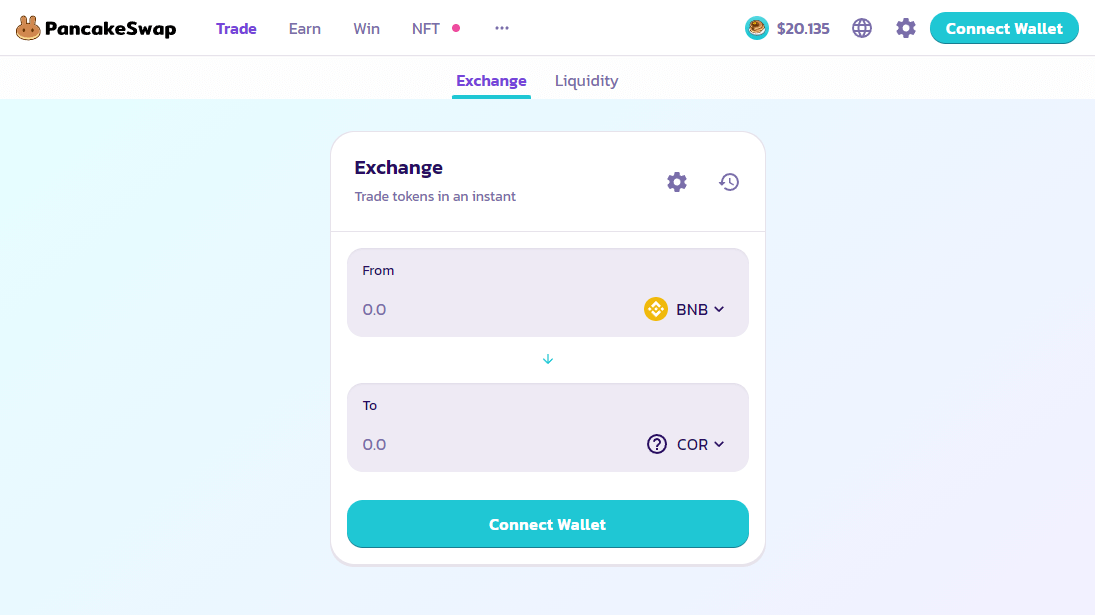 It is advisable to always verify you are swapping the correct COR Token by confirming the correct contract address on BSC.
Adding liquidity
Anyone can also participate as a liquidity provider for COR on PancakeSwap once the initial listing goes live.
To do so, you will need COR tokens and BNB tokens in equal value (BNB is the native token of BSC, much like ETH is the native token of Ethereum).
Under the PancakeSwap COR/BNB pair this liquidity can be easily added in exchange for LP tokens. Read more about Pancake Liquidity Pools to get familiar with them.
The initial liquidity provided for COR/BNB on PancakeSwap is approximately $100,000, added as a swapping seed pool. This initial liquidity comes from the COR/ETH pool on Uniswap V2.
We have decided to move part of the Uniswap V2 liquidity to PancakeSwap as this ensures the overall lowest impact to the current trading price, as swapping COR for BNB from the Coreto Treasury to add the initial liquidity would have a negative impact on the current price levels and circulation supply.
Coreto as a multi-chain platform
Having COR on multiple chains was always the plan. As we are working towards becoming the nexus point for everything crypto, it makes the most sense to also have our fuel available on multiple markets.
This is just another step we take in reaching this goal.
Follow our Development Updates and stay up to date with our progress!