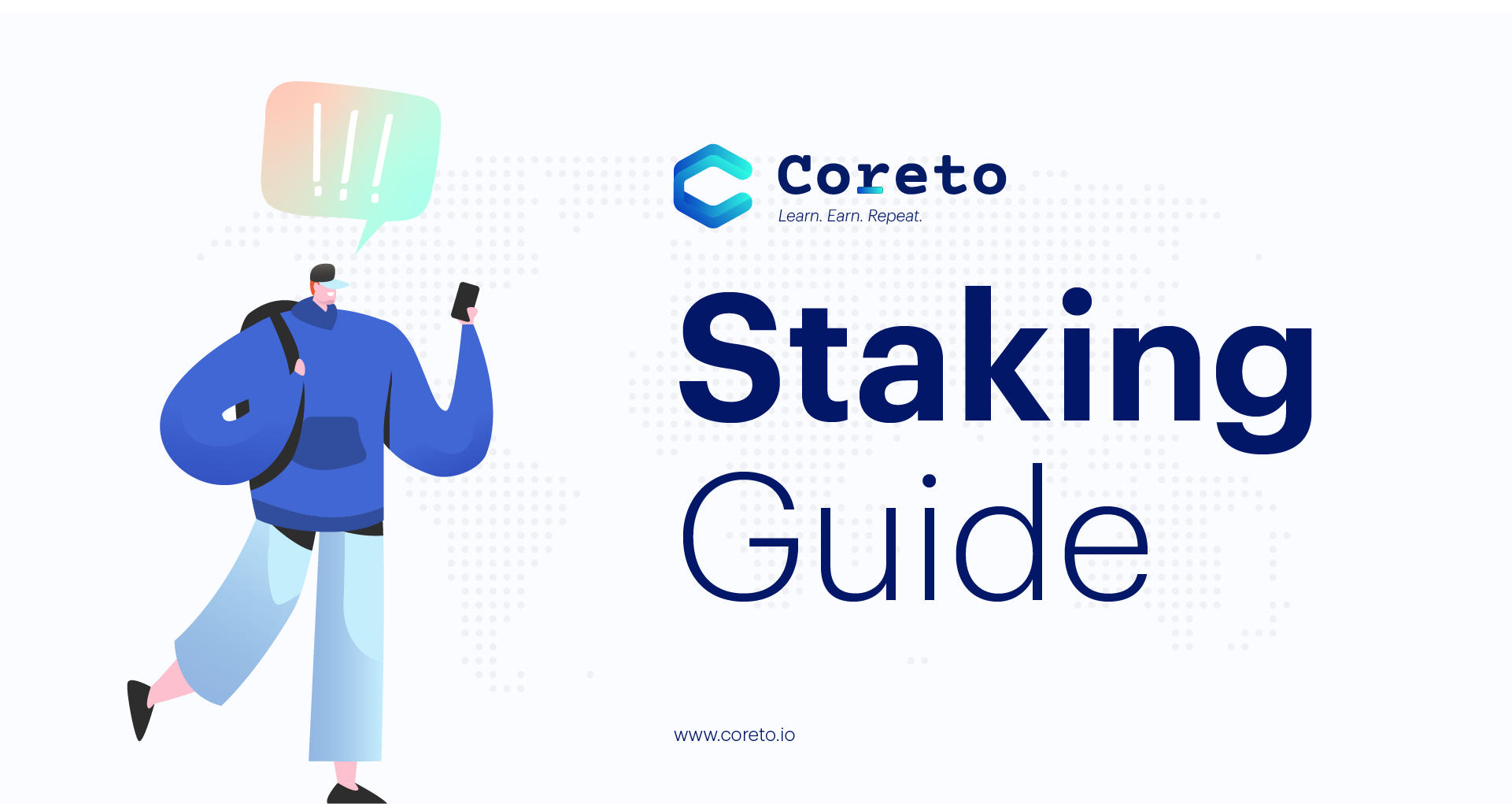 Dear Coreto Community,
In preparation for the opening of our Staking Reward Program today, we offer this guide to help you through the staking process.
If there any questions or concerns, please do not hesitate to ask an admin on our Telegram channel.
Let's Grow together and happy staking!
Staking Steps:
Download and install the Ethereum based web wallet MetaMask;
Add COR as a Custom Token to your MetaMask.
Token Contract address:
0x9C2dc0c3CC2BADdE84B0025Cf4df1c5aF288D835
Decimals: 18
Ticker/Symbol: COR
Deposit a minimum of 100,000 COR into your MetaMask (plus enough ETH to pay gas fees);
Go to our staking website;
Select the staking pool you wish to contribute to (Moon Lover, Stellar Supporter, or Galactic Mastermind) and press "Stake".
The First Pool that will open will be the Galactic Mastermind, followed by Stellar Supporter and Moon Lover at 24h apart from each other;
Once you select the desired pool, you will be redirected to a dashboard where you must first connect your Metamask wallet;

After exploring the pool page and you are ready to stake, press "Stake";
Next, input the amount of COR you wish to stake;
Then confirm the amount is correct and approve the allocation;
MetaMask will pop up. Allow MetaMask to spend your COR (i.e. send your COR to the staking contract) and press "Confirm". IMPORTANT NOTE ON TRANSACTION FEES: you can edit the Ethereum Network gas fee in MetaMask by pressing "edit" and choosing a custom gas fee. Note that lower fees have slower transaction times.
Next, confirm your staking transaction is accurate and press "submit".
MetaMask will pop up. Confirm your transaction in MetaMask, and remember to edit the gas fee if you wish to change the increase or decrease transaction speeds.
Finally, wait until the transaction goes through, and after a few seconds, your stake should be confirmed!
How to Unstake
The option to unstake will open up in 45 days for the Moon Lover pool, 90 days for Stellar Supporter and 180 days for Galactic Mastermind. We will publish a quick guide about how to unstake as we get closer to that event.
General Overview of COR Staking System
To understand critical concepts such as staking pools, early withdraws, and redistributed rewards, please refer to our Staking Structure.