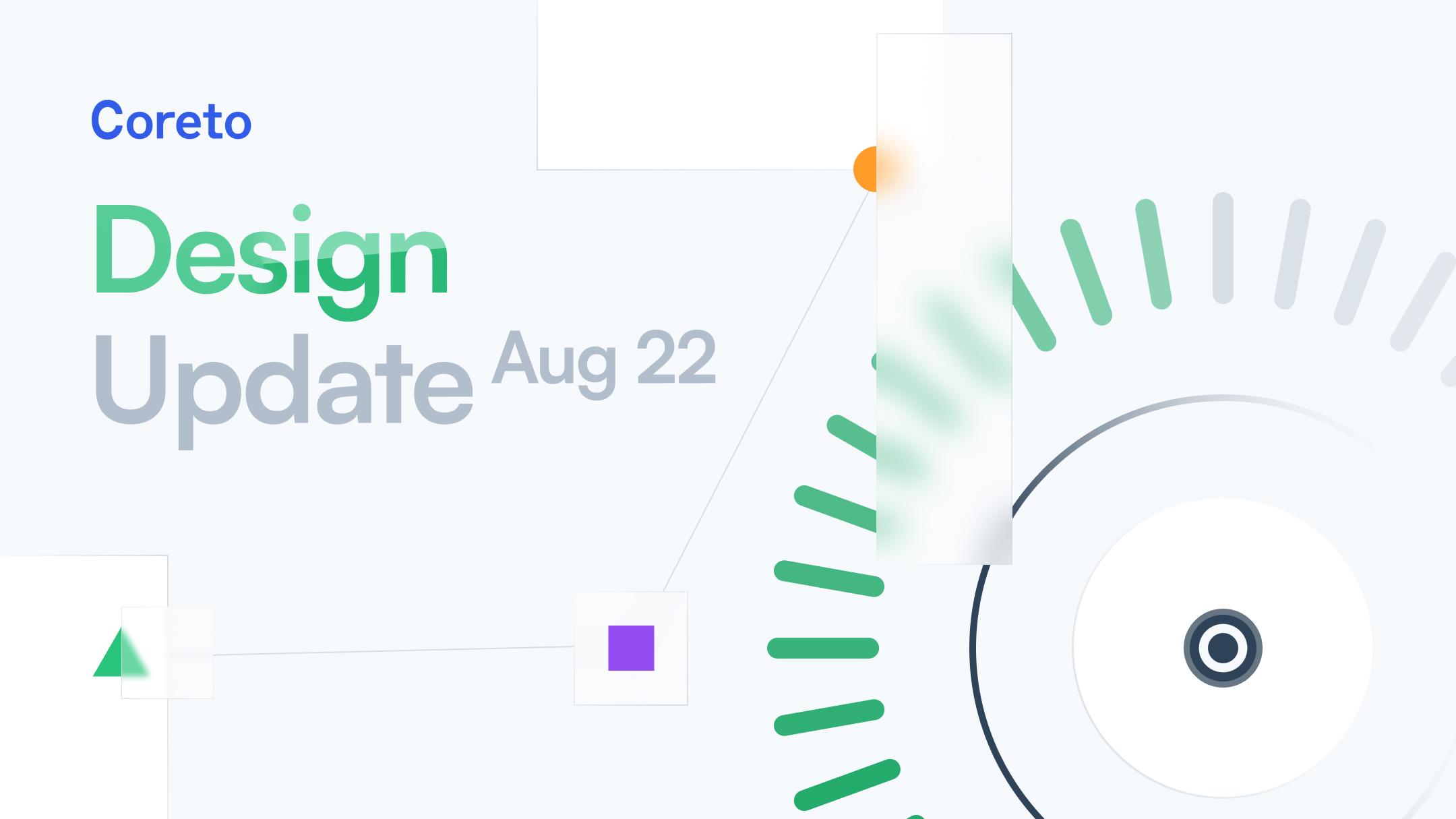 Coreto has changed a lot over the last two years, and since the beginning, we've aspired to help millions of people around the world tap into crypto with more confidence. Our latest design changes bring helpful updates to every Coreto user, including the best of Staking of Opinions Pools, combined with incredible progress and a new look on the Main Feed.
Design that evolves with you
Along the way, we've introduced new ways to showcase your knowledge, like the Articles module, improved SOOPs (an innovative way to share your trading know-how while accumulating reputation points), and better social features. Often these changes are more noticeable, like an entire module redesign with highly visual variations, but some really important ones are less visible, like making the platform available on all devices, better login screens, or better UX in places where users got stuck.
All these have one purpose: to help you easily prove yourself to your growing community.
Modern communication, modern design
We first announced the newly designed Main Feed as a sneak-peek preview two weeks ago, and we started to get feedback from users who are excited about the new look and improvements.
After login, the platform will greet users with a clean, action-packed crypto feed that you can customize based on what works best for you. Along the same line of design, our online communication will also evolve in the colorful new universe.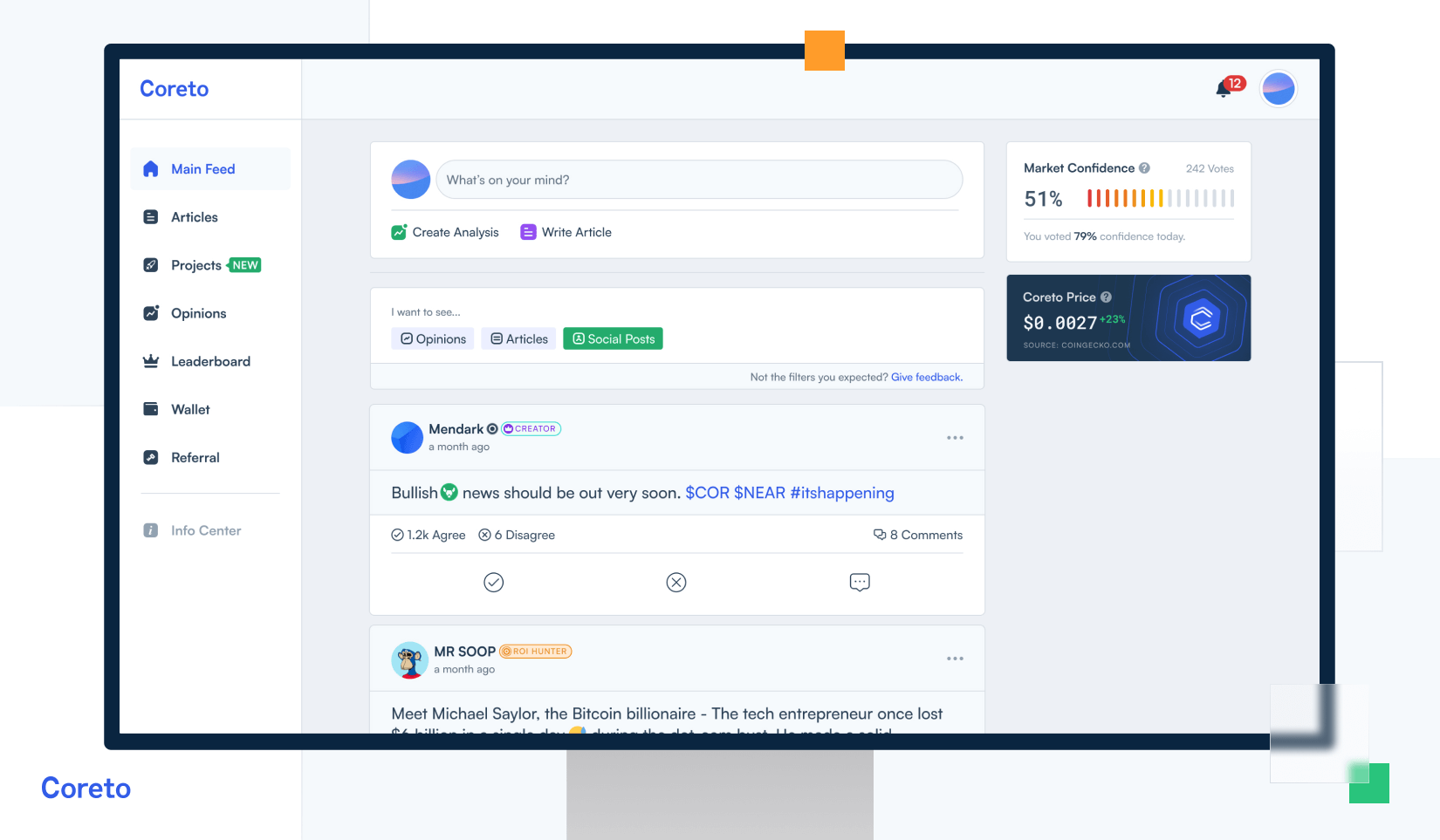 Hyper-focused on social
This update will bring improved navigation that stays the same across all devices, redesigned post types with unique features and a new create post module, a simplified filtering system to evolve with your needs, a new series of widgets that better reflect our activity as crypto users, improved user panels with quick access to the most essential parts of your account, a simplified way to interact with other social posts, isolated social posts and — one feature that we're very excited about, social tags.
Let's take them one by one.
Navigation
We're stepping away from the submenu and we've implemented some changes to display the nav sidebar with no transforms from mobile to ultra-wide. This update will bring you only two ways to access the menu, one always visible on larger resolutions, and one triggered by the all-known hamburger icon.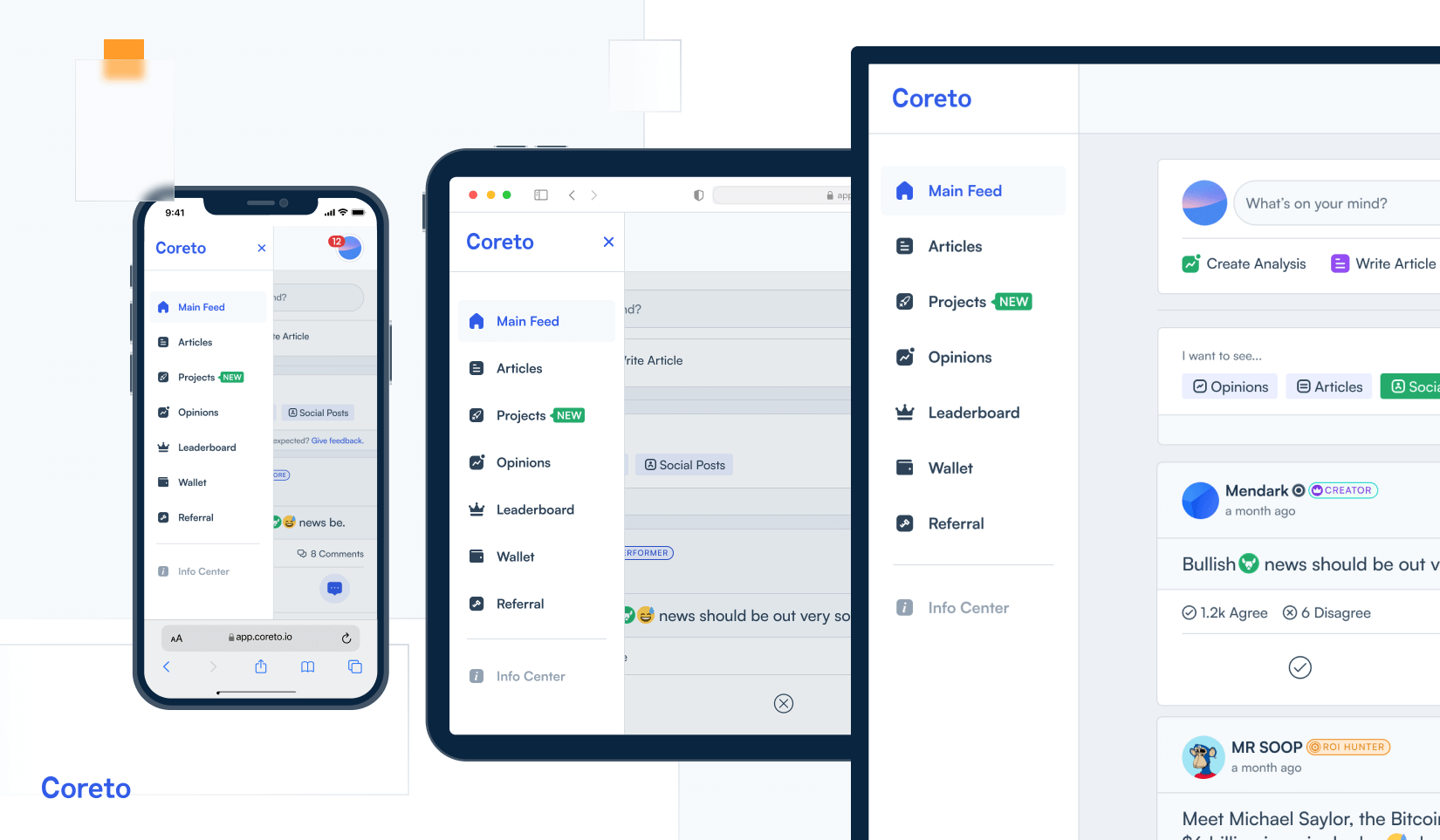 Post types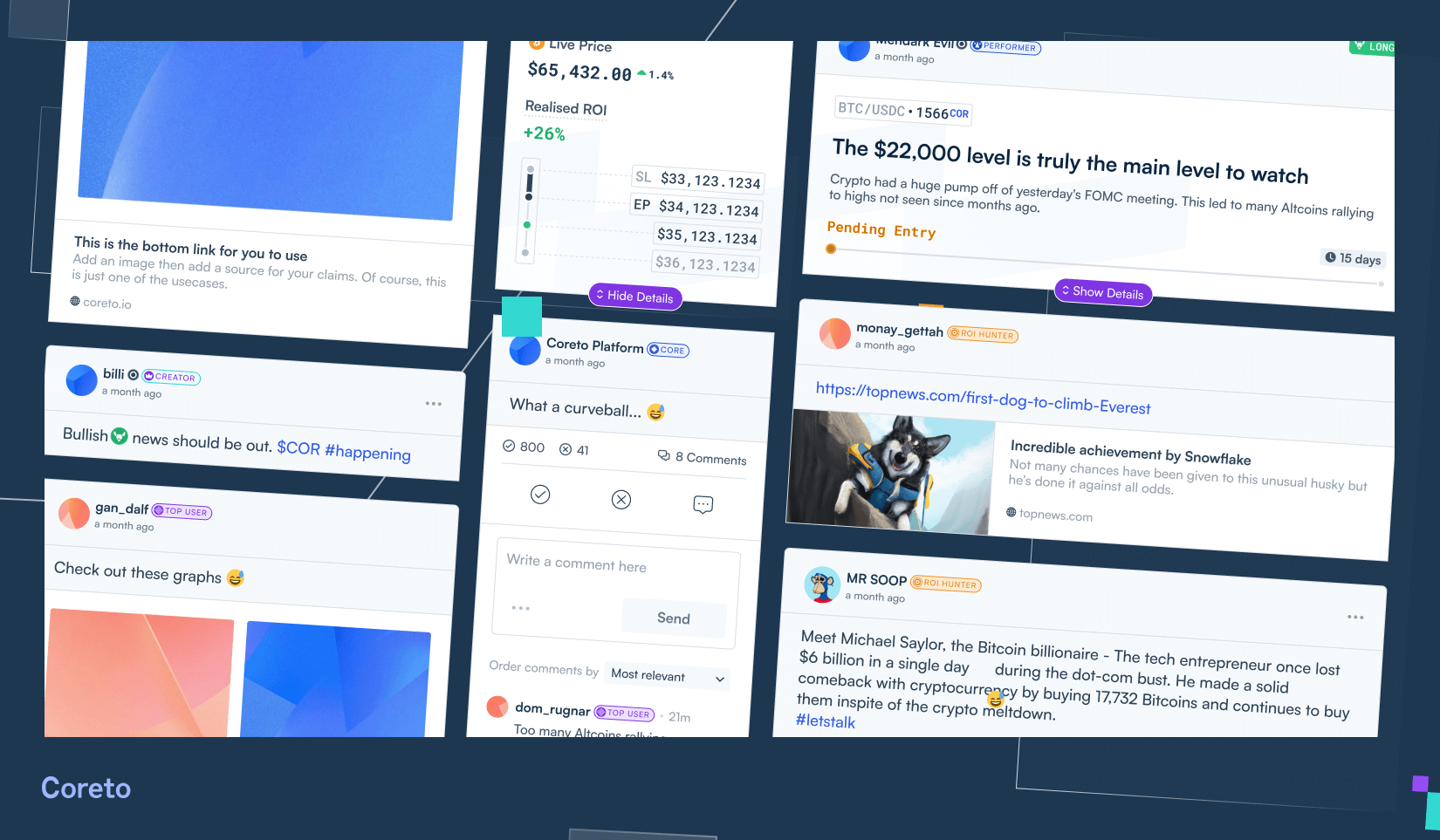 Alongside the usual social media post types that we're all familiar with, we will be focusing today on the SOOP and the Article posts.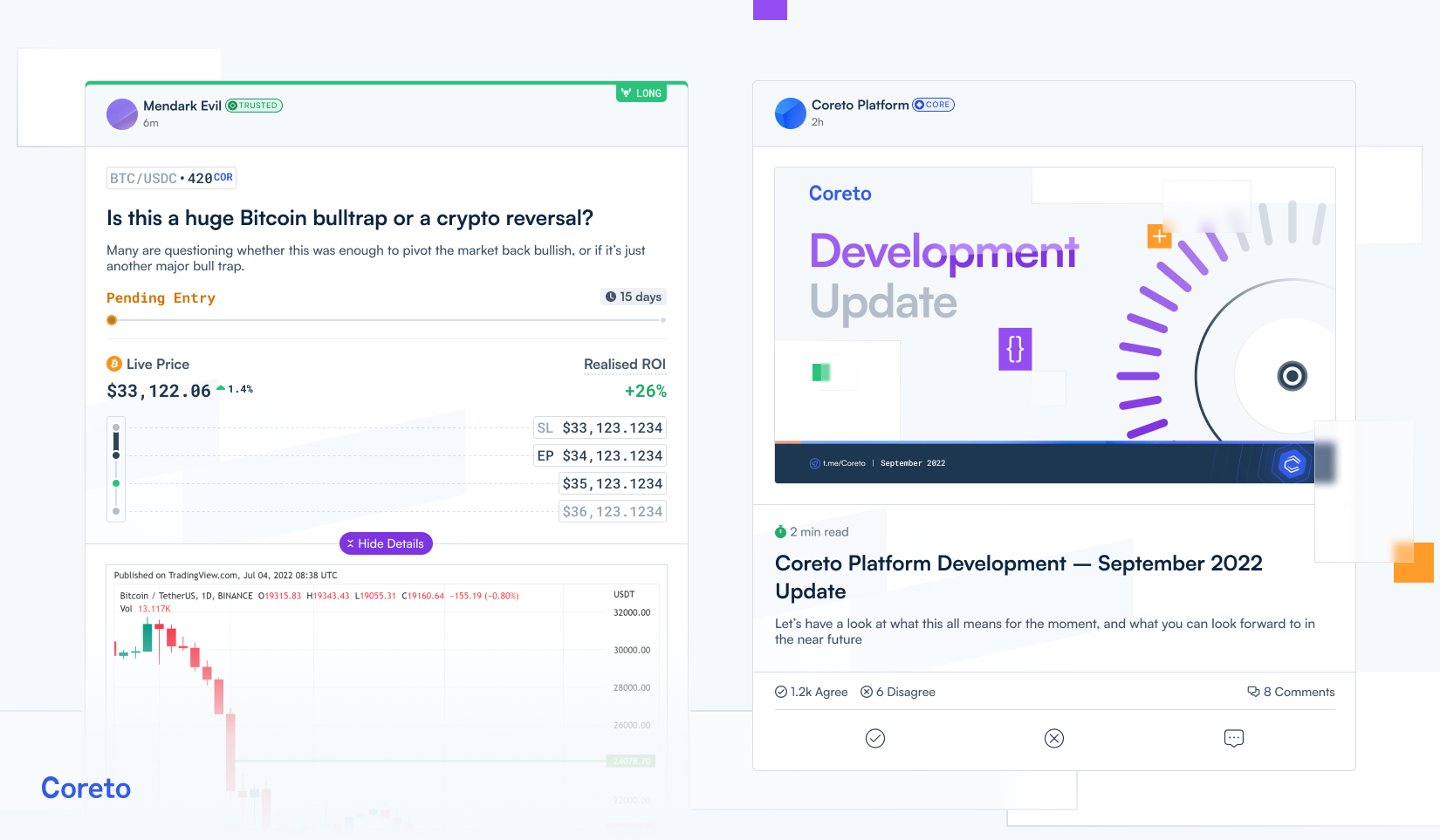 The first one brings more information from the SOOP page into the feed. You'll be able to see its status, live price, realized ROI, and entries. No need to open each page to check what that SOOP is about. Of course, the current elements like how much $COR is added, the pair, position, title, or the analysis preview will still be there.
Filters
A quick and easy way to filter what matters to you. We're already working on extra filters that will surely elevate the experience.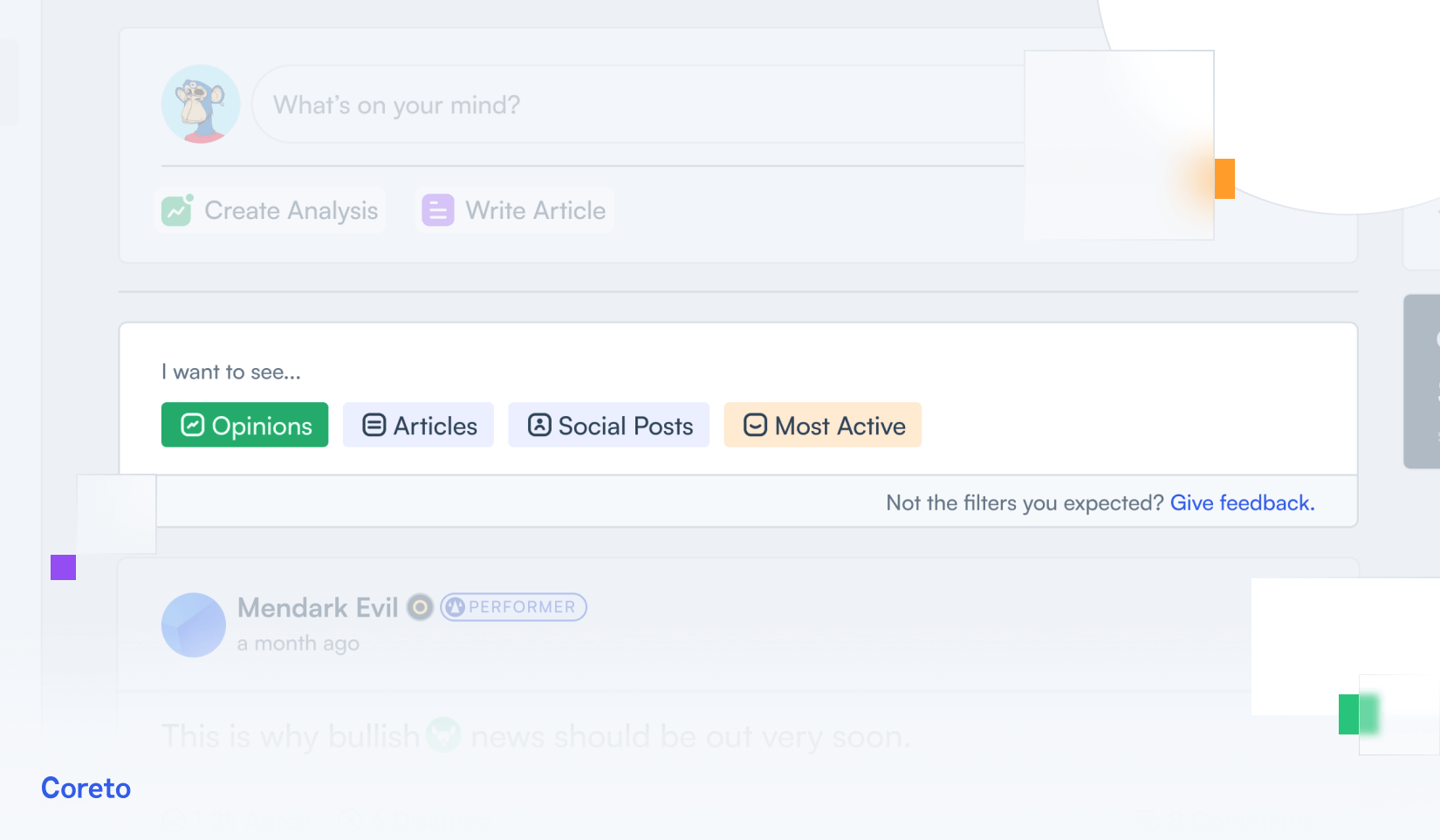 The Profile Drawer
It's in the same place, accessed in the same way, but say hello to more color, social tags, and a better way to browse your account. The Trust and Performance scores are now displayed as originally intended, a step forward that's really important for the creative team – the project finally looks like the initial concept. A rare event in design.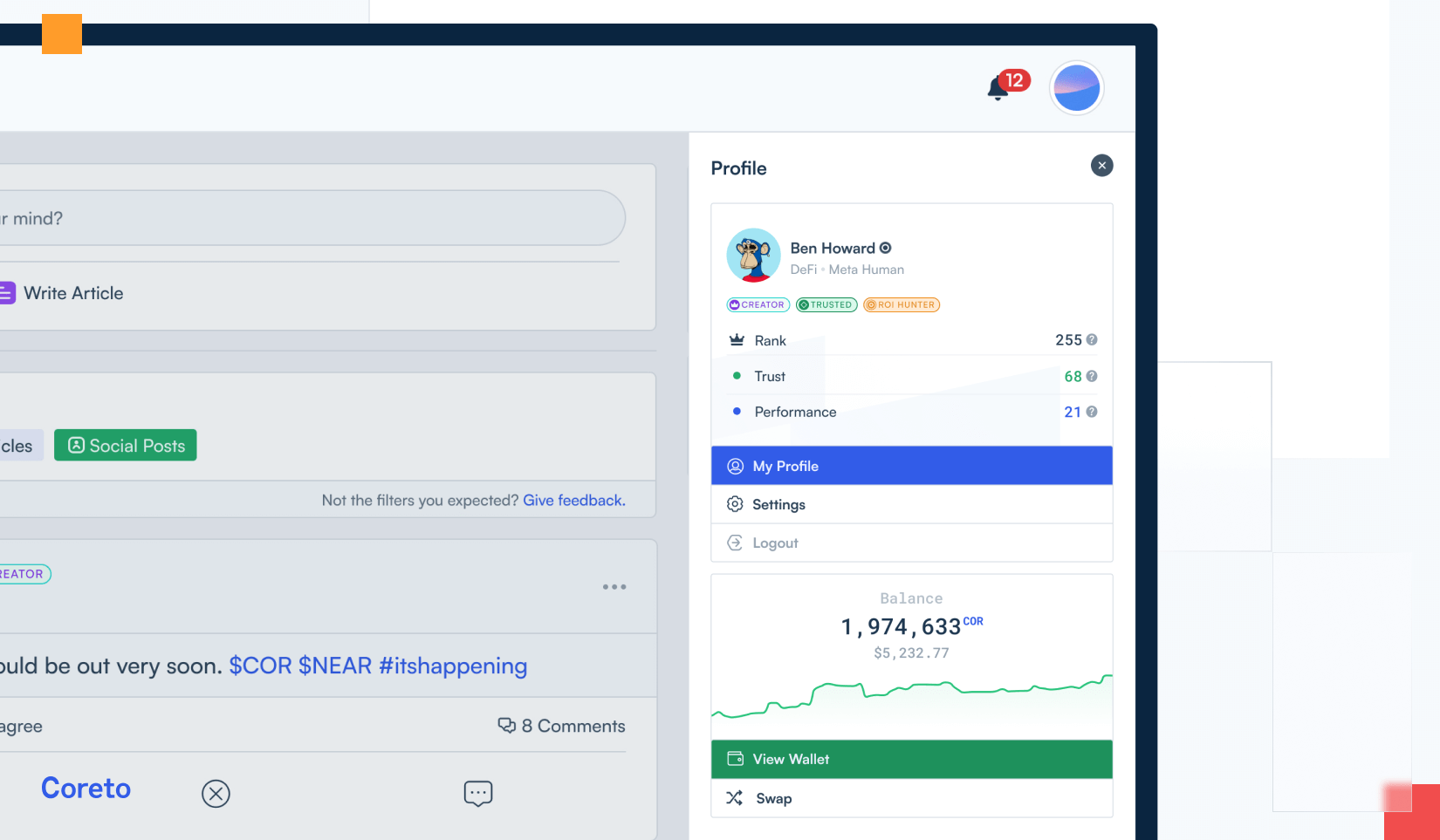 Isolated Posts
While introducing image post types, you just have to be able to zoom in on them. The isolated post brings zoom & pan on images, and all the interactions already available in the feed. This isolation mode is available for all post types, except SOOPs and Articles.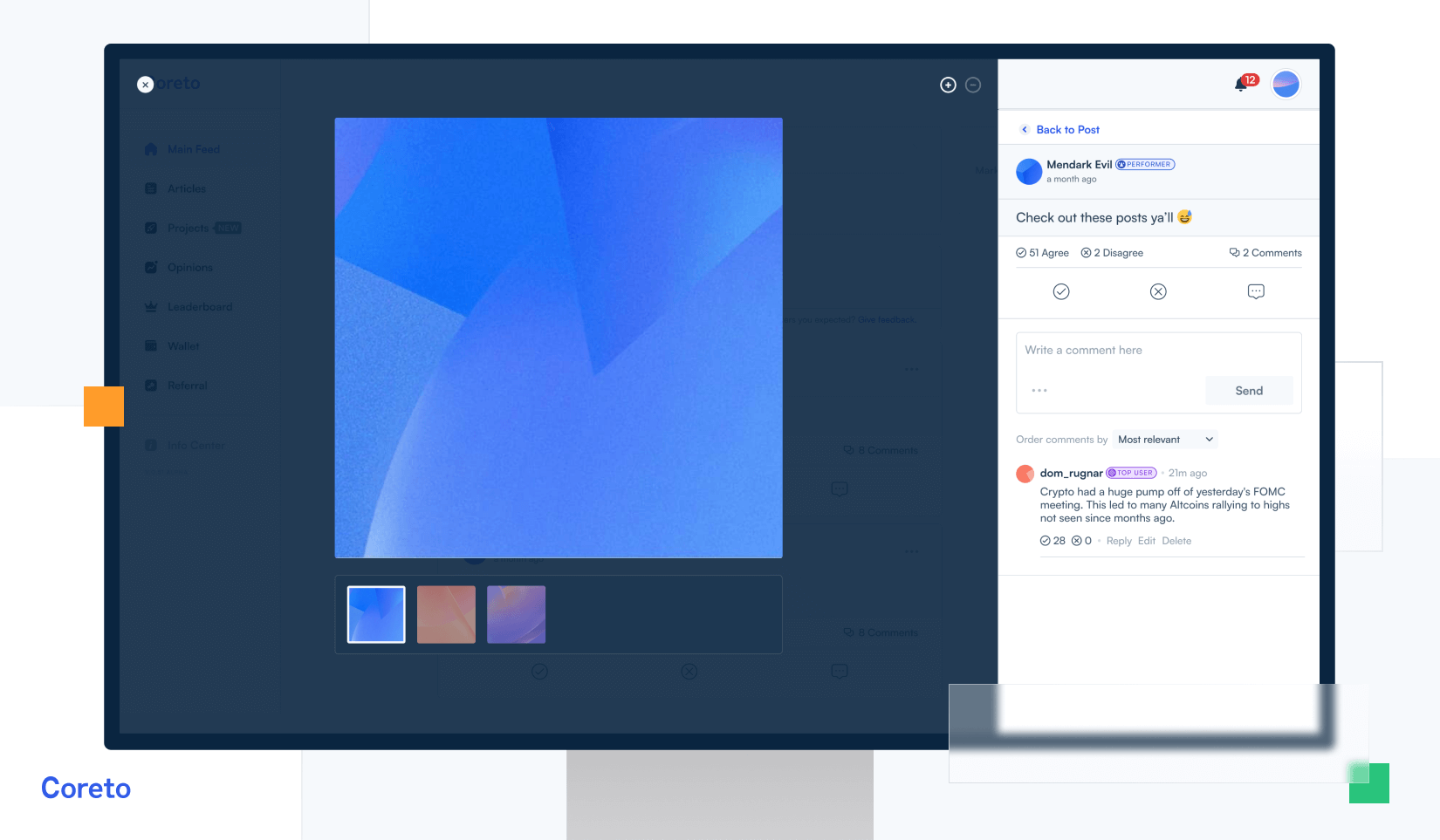 Social Tags
We can consider this fabulous new platform addition the first step toward the Gamification system. A new and challenging way to display your platform achievements. Some are permanent, some are temporary, but all of them are created to make you shine.
The permanent social tags are much harder to obtain, but they will stay on your profile as long as it's active. Getting the ROI Master with 5 consecutive SOOPs with over 30% ROI might sound like an extreme challenge, but don't worry, having this tag will come with perks.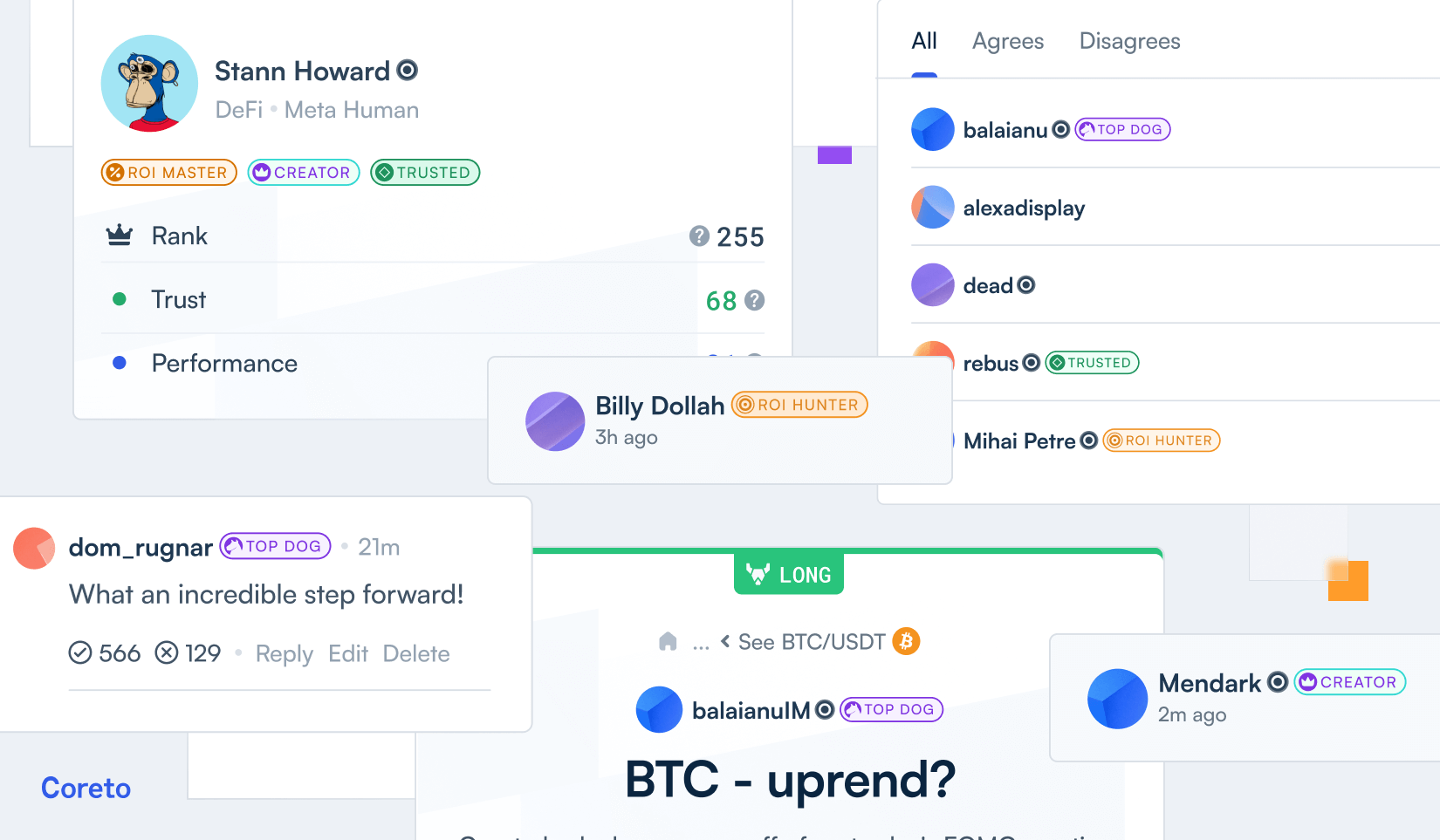 The temporary ones give the same level of satisfaction when achieved, but they will stay on your profile as long as you meet the conditions. For example, you'll have Top Dog as long as you're in the top 50. Basically, as long as you are a top dog. Simple.
The Gamification system will be a massive part of our platform. It's important to know that the conditions to get social tags are not maxed out; some of the tags can be easily obtained now, but as the user base grows, so will the difficulty to achieve what's important and become an elite user.
Looking ahead
Beyond the user interface, we continue making Coreto more powerful and customizable. Whether it's your place to share trades, write, search projects, or stay connected to crypto and get things done, Coreto will continue evolving to meet your needs and become more integrated than ever.