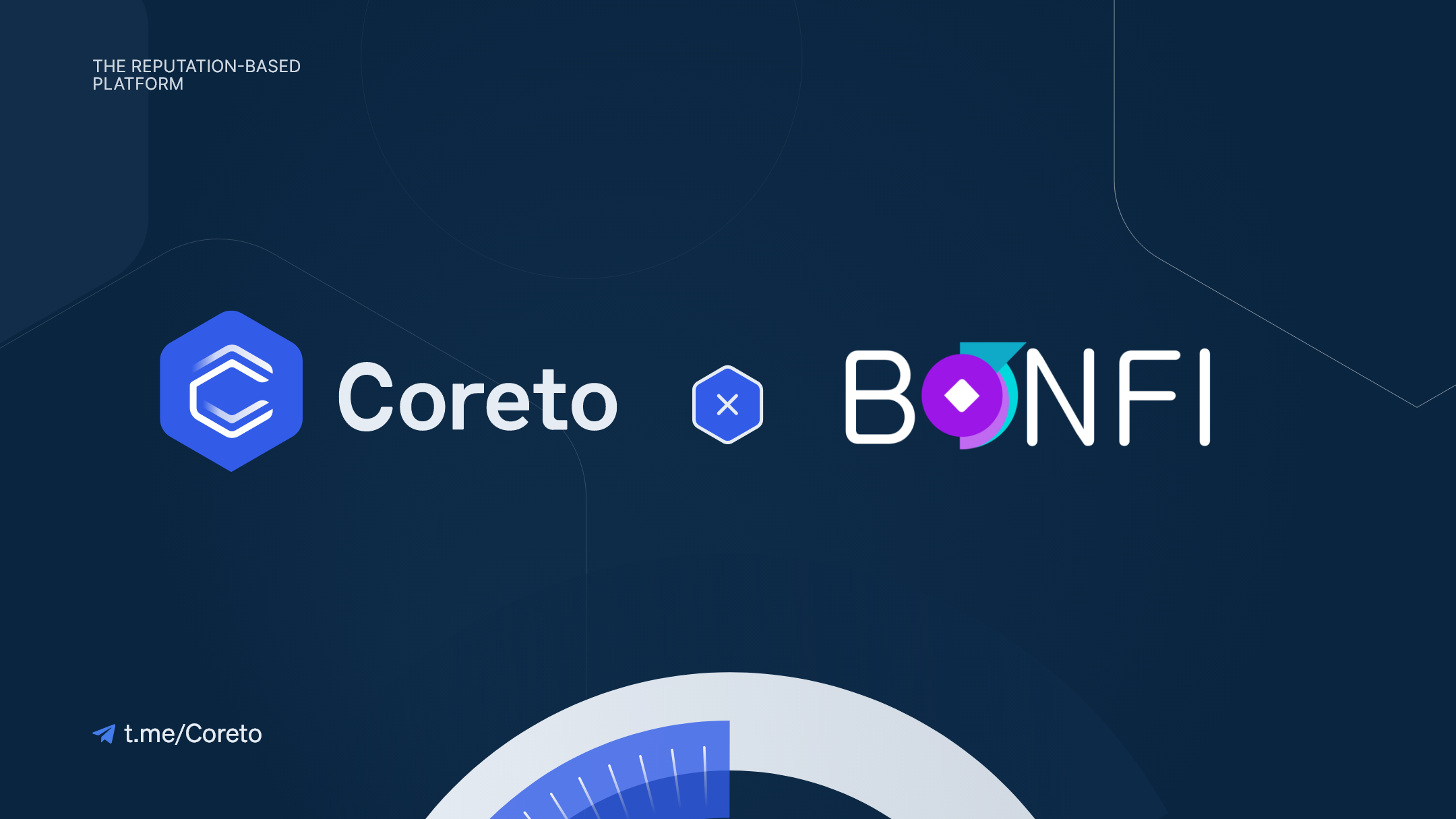 Even from its inception, we've built Coreto with the crypto communities at heart. Since then, we're continuously striving to unite the different crypto communities on the same platform and to redesign the crypto research process based on solid principles like Trust and Performance.
Simply put, our mission is to change the way people interact within the crypto space by bridging the trust gap between all parties involved. That's why we're constantly focusing on identifying other teams that share our mission to help enthusiasts better understand the blockchain & cryptocurrency industry, with all of its rewards and – not to forget – its risks.
BonFi is one of those teams – and we're thrilled and excited to announce we've just partnered up. A multilayered open finance liquidity mining service platform, BonFi holistically aggregates key blockchain market developments and aids retail investors by recommending DeFi investment opportunities based on their risk appetite. The BonFi platform is complemented by their AI-powered BonVest, a professional cryptocurrency liquidity mining solution.
As Coreto partners BonFi, our focus is on several fronts
integration into BonFi platform
BonFi adopting Coreto's reputation system
Shared R&D initiative to boost and implement ML & AI systems
and more.
To start things off, we will soon be launching a multi-yield staking pool on the BSC Network. It will let COR or BNF holders to receive their APY in both tokens – a win-win situation for both community members since this will augment the utility of both tokens.
Coreto partners BonFi, but …
… that's just the beginning. More surprises are being prepared by the Coreto and BonFi teams, so keep following us on our usual news sources to stay updated.
About BonFi
BonFi is a multilayered open finance liquidity mining service platform complemented by the AI-powered BonVest, a professional cryptocurrency liquidity mining solution. It expands the DeFi financial product offering by combining smart contract staking and a managed cryptocurrency liquidity pool to achieve sustainable benefits for users.
Socials
BonFi Official Website
BonFi Twitter
BonFi Telegram
BonFi Reddit
BonFi Medium
About Coreto
Coreto uses blockchain technology's immutability and transparency properties to build a reputation-based research hub that links investors, influencers, mentors, and project teams – all based on a comprehensive Trust and Performance system.
Our goal is to create a safe environment for sharing and verifying information, helping everyone make better-informed decisions, and learn about crypto's market and technologies. Our aim is to generate and further aggregate knowledge about blockchain and crypto-related projects in a platform that's well organized and easy to use.
Coreto is more than a social platform, it is:
A Knowledge Hub
A Reputation Network
An Information Marketplace
Socials
Coreto Website
Coreto Platform access whitelist
Coreto Telegram
Coreto ANN Channel
Coreto Info Center/Blog
Coreto Twitter
Coreto LinkedIn