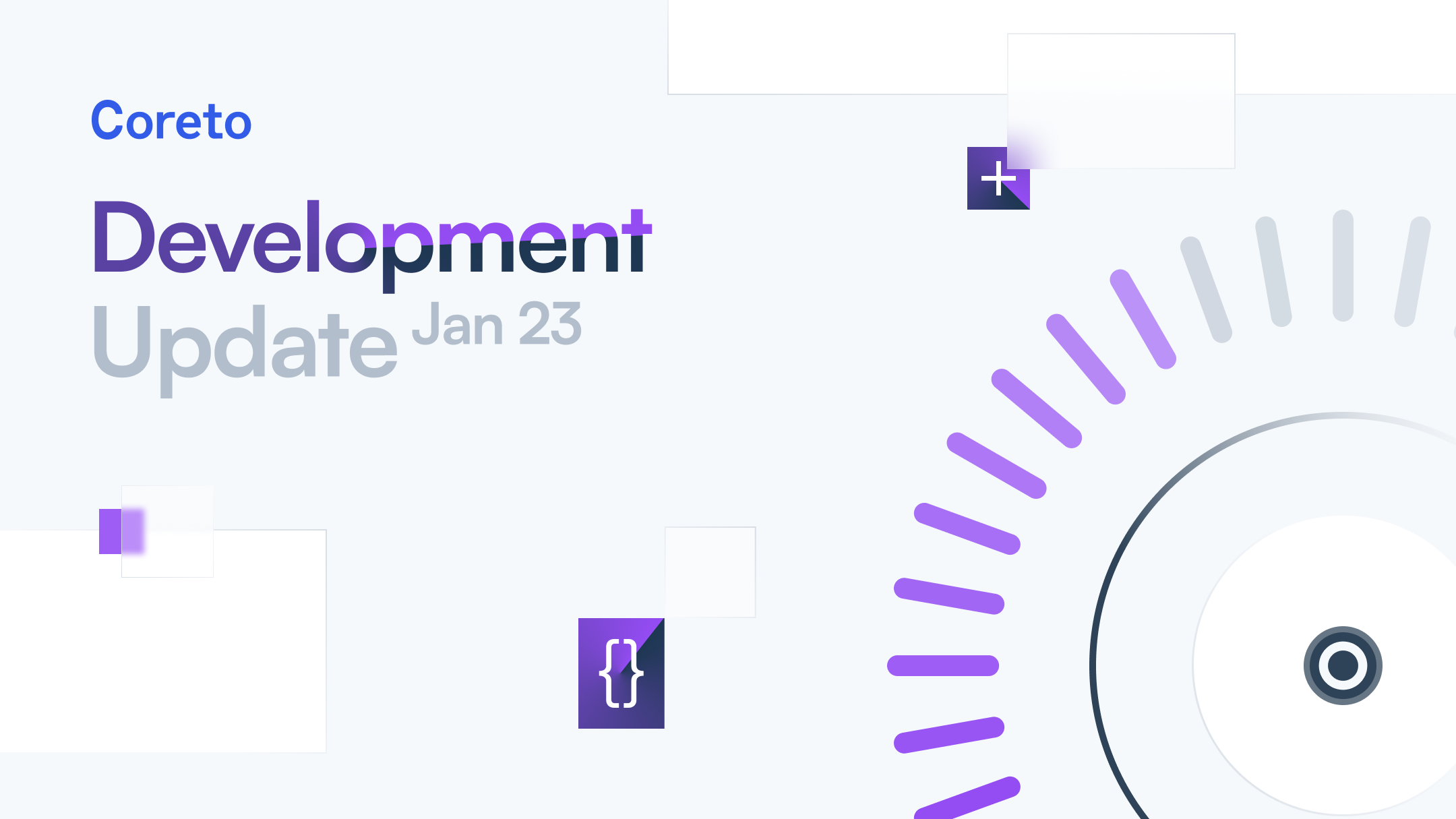 We have made a lot of progress in evolving our platform's user experience over the last few months.
From a clean and easy menu structure to a new content feed, upgraded profile page, and lots of other visual and structural improvements, a lot of work has gone into making the Coreto Platform a fun and easy to use tool for everyone.
Today we are taking another step in this journey of improving our users' experience while using Coreto.
Say "Hello" to the new Wallet Page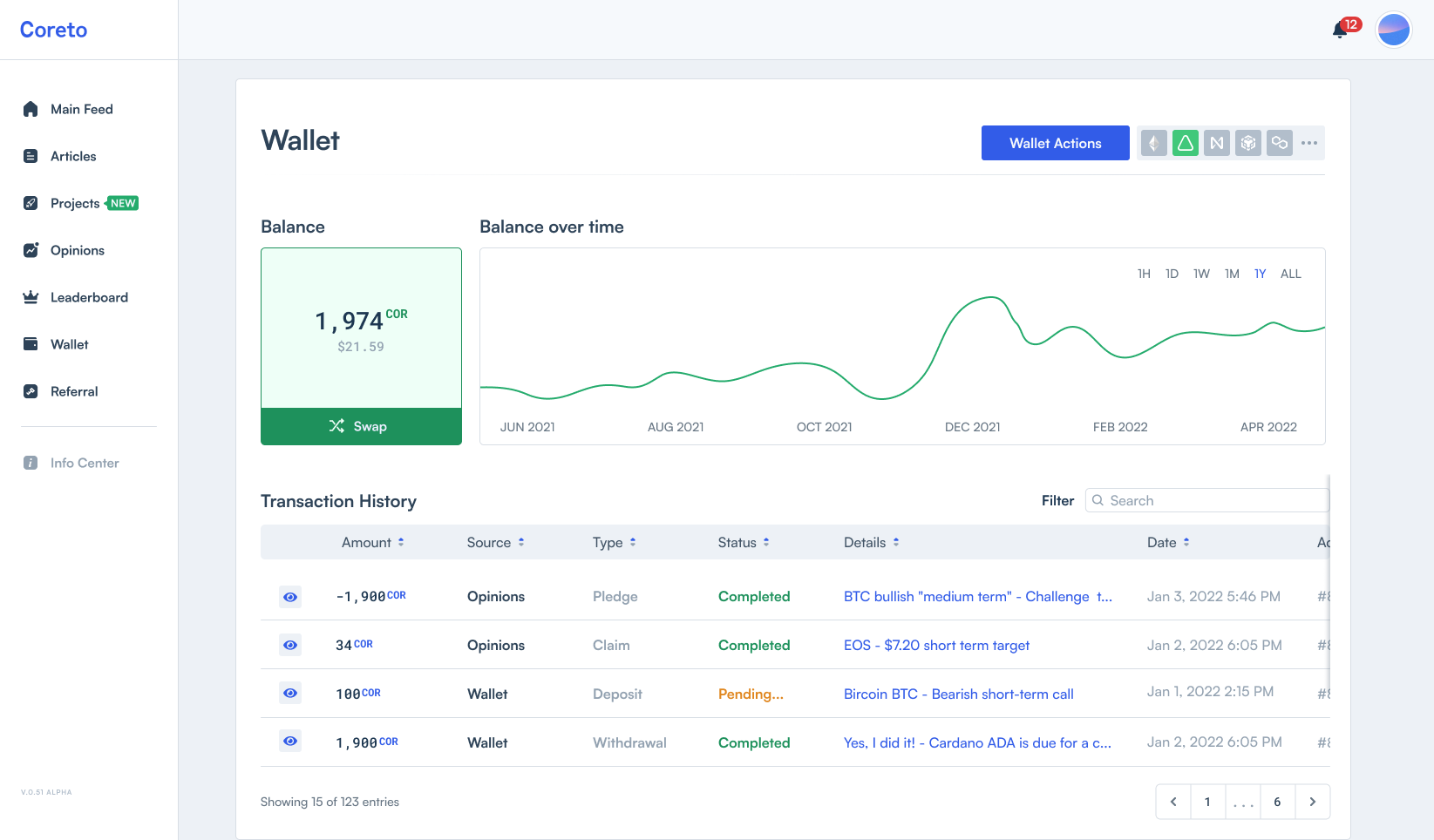 The old Wallet page was functional, but a little too cluttered. So we decided to make everything simpler, clearer, and easier to use.
We removed some of the unnecessary clutter from the page, redesigned it, and moved the transactions history into the main wallet page.
The Wallet page now has all the important information in one place – clean and beautiful!
Another improvement is the process of connecting your MetaMask wallet, as well as the depositing and withdrawing of $COR to and from the platform. We've also re-enabled the withdrawals for the Ethereum chain.
We're working on adding the NEAR mainnet and Aurora (the fast and EVM-compatible side chain of NEAR) as supported chains in the near future.
The $COR Token has already been bridged to the NEAR ecosystem, and you can already move it between Ethereum, NEAR, and Aurora using the Rainbow Bridge.
If you don't have any $COR on the platform yet, don't worry!
There's a simple way to earn $COR by participating in our activity based Referral Program and claiming your share of the 1.000.000 $COR total prize pool.
You can use your referral link and bring your friends over, so you can start earning $COR together by simply using the platform and completing basic activities.
You can also win extra $COR rewards by being one of the first 1000 people that join our Discord Server.
Follow our social media accounts or our Telegram Community for new updates, and if you have any questions, contact us where it is easier for you! We're always happy to interact with our community.