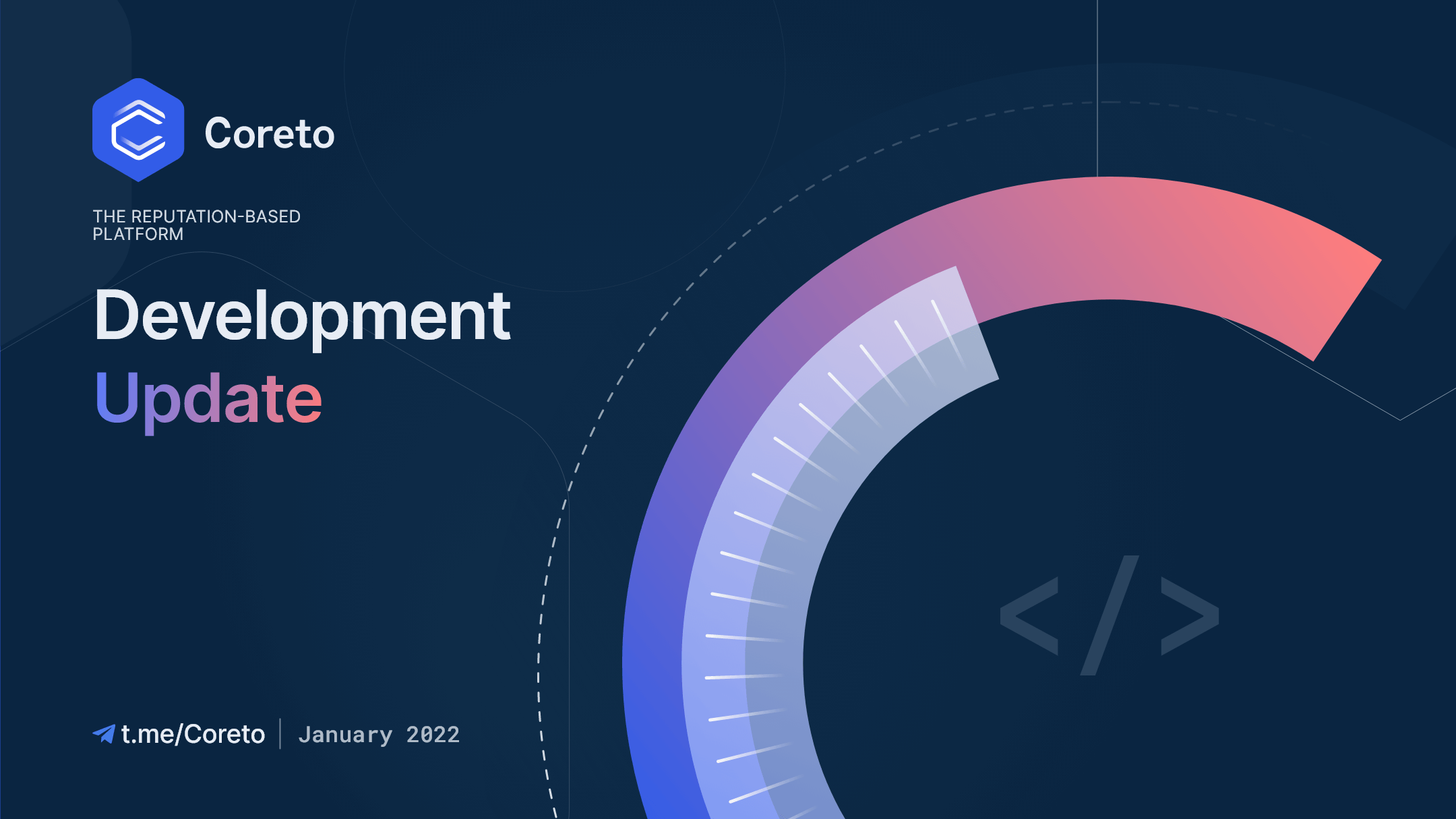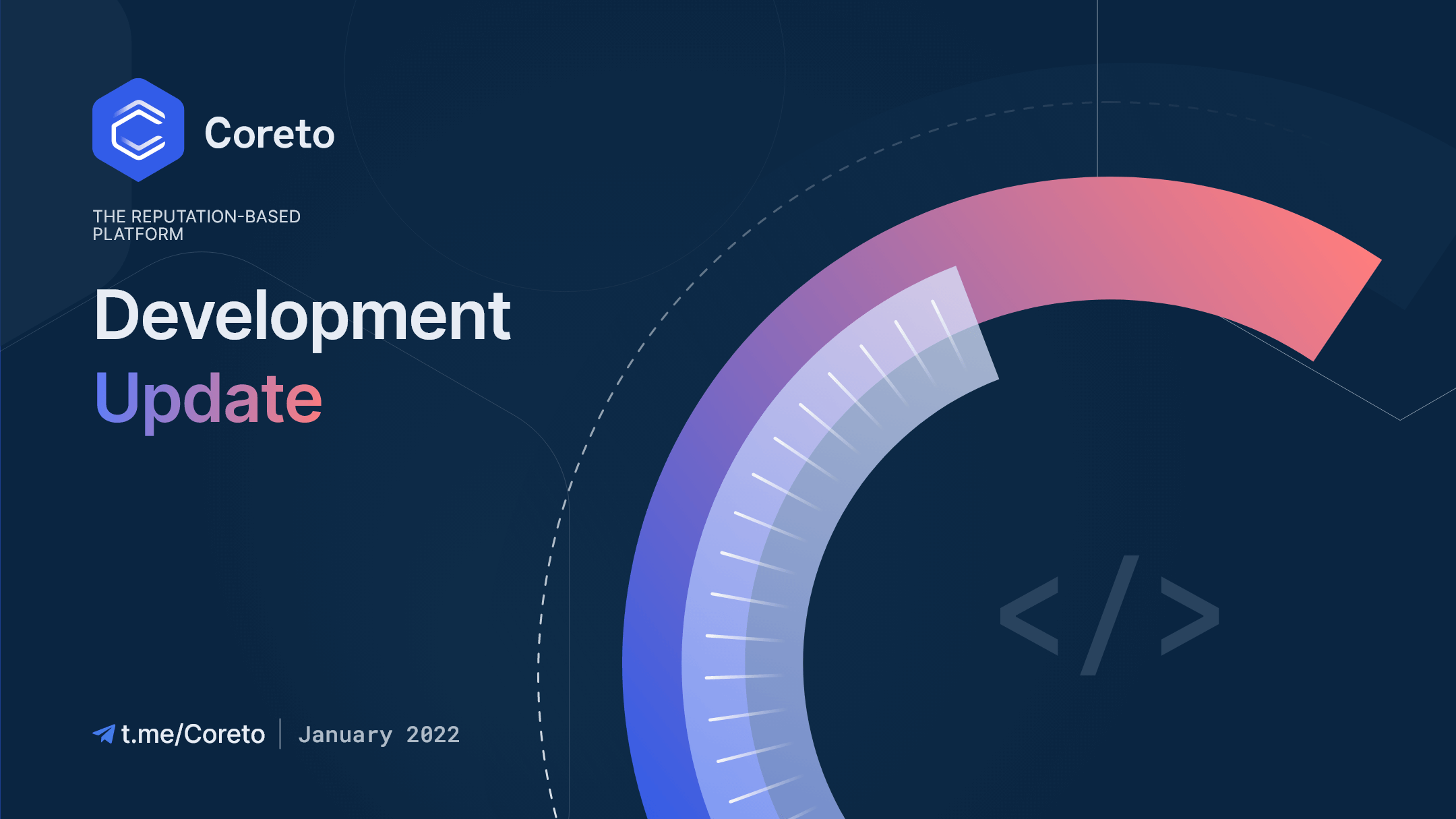 With 2021 behind us and the holiday season over, we are starting the new year in full force with a major update to the Coreto platform.
And, although we did have our share of achievements over the last 12 months, most of the journey is still ahead.
With that being said, let's have a look at what's new!
$COR Token goes LIVE on the Coreto Platform
Ever since our initial ALPHA release, we wanted our early testers to be able to use the platform without risk. This is why we haven't used the native $COR token on the platform until today, and had instead a virtual representation of the $COR Token – similar in all aspects, but only available inside the Coreto platform.
With over 400 Opinions created using our Staking of Opinion Pools feature, over 500 pledges made for those Opinions and over 900 feedback issues received since launch, we believe that vCOR (our testing token – mentioned above) has achieved its goal and is now ready for retirement.
Starting today, $COR takes its rightful place as the fuel of the platform!
A multi-chain token
Users of the Coreto platform can now deposit and withdraw $COR to and from the platform using their MetaMask wallets, on any of the supported blockchains: Ethereum, Binance Smart Chain and Polygon.
MetaMaks is one of, if not THE most popular ERC20 (and compatible) software wallet available, with millions of users worldwide. So it made sense for us to have it as our first option.
Of course, along the way we plan to integrate with other wallets as well, based on our users feedback..
Depositing and withdrawing $COR using MetaMask should feel very familiar, as we made the process as simple as possible, without making any compromises on security.
Wallet Security
And since we mentioned security, let's have a look at how we make sure that your $COR is always safe while using it on the platform.
For starters, every transaction to and from the platform uses a unique cryptographic signature. You need to cryptographically sign every deposit and withdrawal using your connected MetaMask wallet, making sure you are always in control.
In order to always confirm that no transactions are lost to abandoned branches on the blockchain, we use a 12 confirmations model for all chains.
Another security measure we took is using a cold/hot dual wallet system for securely storing user funds on the platform.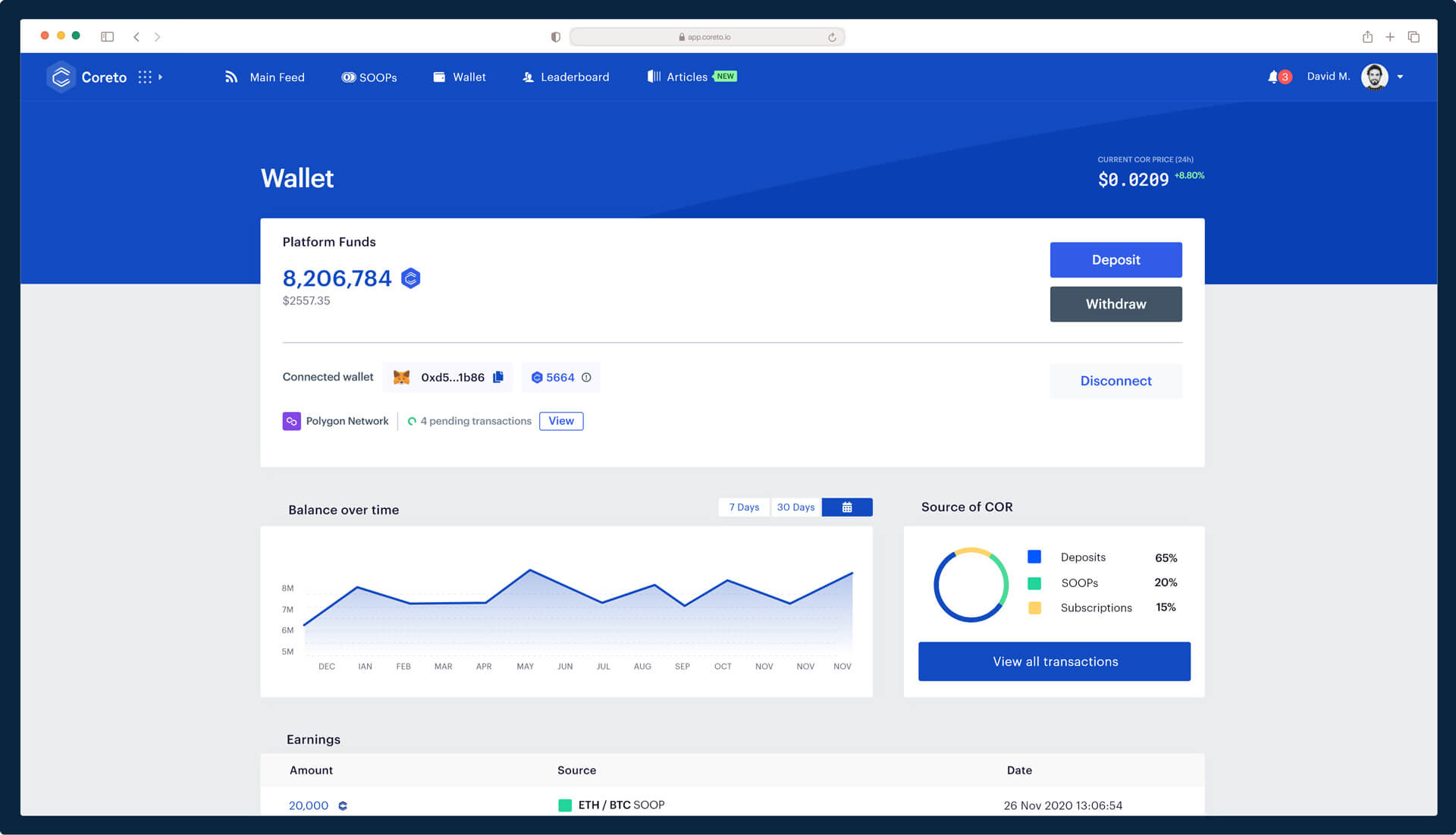 CAUTION: Never make deposits to any of the platform wallets directly! Always use the deposit and withdrawal functionality from the platform's interface!
Every deposit made on Coreto platform is securely stored in a cold wallet, "Trusted by 4 million customers". The hot wallet only ever holds the minimum needed funds in order to process outgoing transactions created by user withdrawals, so even if somehow the worst comes to worst, only a small fraction of the platform's stored funds may ever be exposed.
Both the hot walled and the cold wallet are monitored 24/7 for any potential unauthorized activity.
REMEMBER: Any funds transferred WITHOUT using the platform's interface will be LOST!
Even with all these security measures in place, every withdrawal also needs a one-time-use security code confirmation before it's even created.
We encourage you to activate and set-up your 2 Factor Authentication and make sure you mark any emails you receive from [email protected] as NOT SPAM (we will email you confirmation codes to the email address you use for your account if no 2FA is set-up).
Initial Limitations
As many of you may have noticed already, we don't really like to rush into things, especially when we are talking about security and user funds.
So, even if we took extra time to
test everything out
make sure all security measures are triple checked
all the systems are stable and ready for show-time
we still like to do things in a controlled, step-by-step fashion.
This means that – for the time being – some limitations are in place. These limitations are intentional, and are meant to let us better monitor and optimize the system for future updates.
One such limitation is that we use the aforementioned 12 blockchain confirmation mechanism for all supported chains, even though a lot less are needed for Polygon and Binance Smart Chain to reach finality.
Another limitation is that – for now – withdrawals are disabled for the Ethereum blockchain, while they are available for Binance Smart Chain and Polygon (deposits can be made using any supported blockchain, including Ethereum).
And lastly, withdrawals have a minimum amount of 500 $COR per transaction. There is NO maximum $COR withdrawal limit, and there is NO minimum or maximum $COR limit for deposits.
All these let us have better control over this initial stage of integration, helping the platform grow and expand safely and securely.
Other updates: Bug fixing, Improvements and Security
As with any new feature release, we also took the time and fixed some smaller bugs and brought some overall improvements and updates to the rest of the platform as well.
We fixed things like:
the balance over time graph in your Wallet page
some errors we found while processing SOOP targets in some edge cases
the "remember me" on login
and other smaller issues.
Some improvements were also made all across the platform:
UX improvements
platform notification improvements for both emails and in-app notifications
have comments open by default on all dedicated content pages
and others.
We also included a full system security update, on all layers – from the interface, all the way down to back-end code, server software and infrastructure.
One last thing!
Remember that our early testers that had at least one interaction involving vCOR will get to keep their balance on the platform as $COR.
Thank you for helping us improve!
The year ahead is full of ambitious milestones, and your feedback will be more important than ever. Let's grow together!