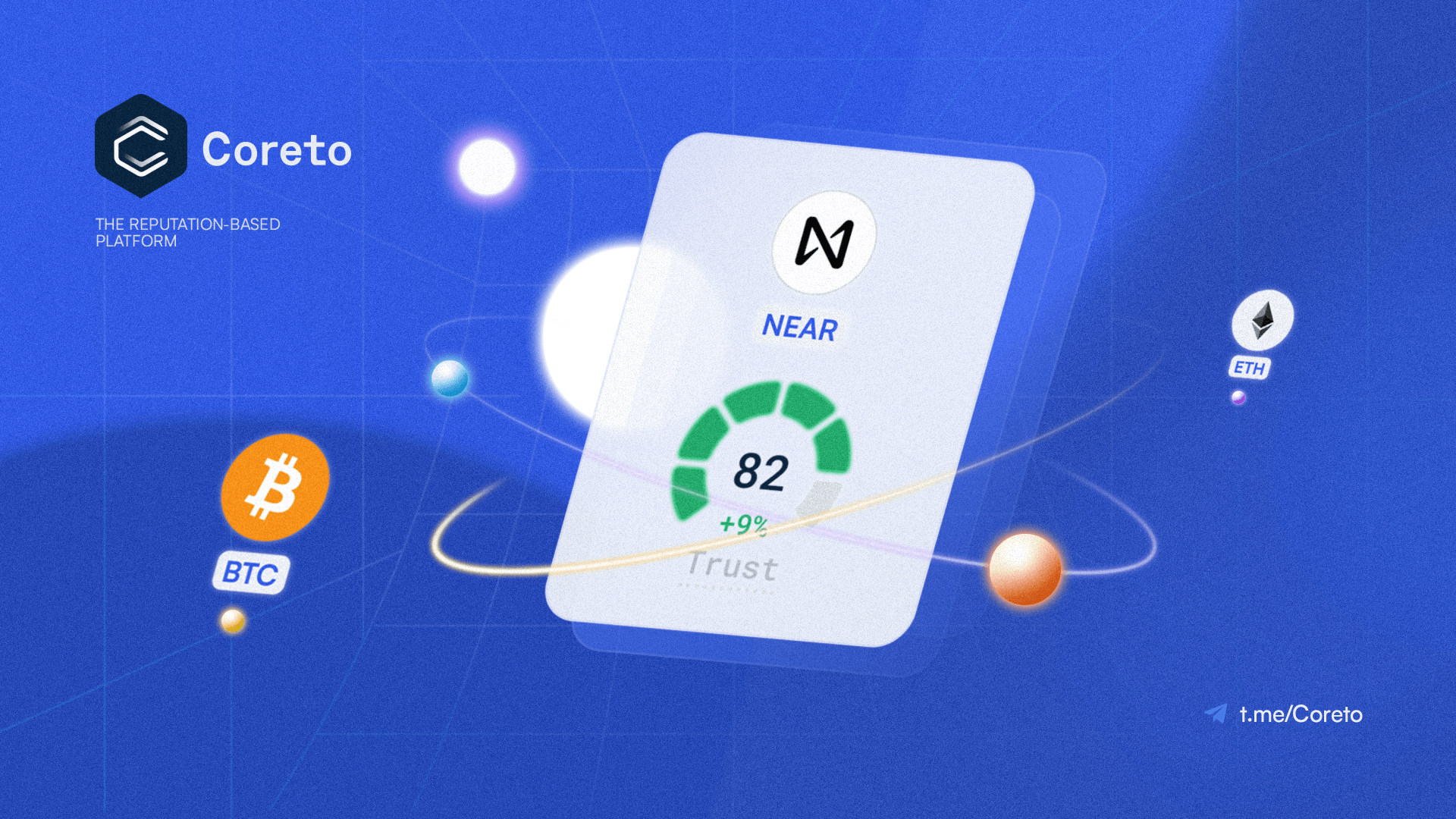 2022 has brought a lot of anxiety globally so far and continues to show signs that we're not out of the woods yet. After 2 years of pandemic and isolation, this year we had to deal with situations that most of our generation did not face before: war, international conflicts, inflation, uncertainty, food shortage, and recession.
People all over the world are shrouded in fear and anxiety.
These circumstances we are going through have (obviously) also affected the financial markets.
However, we believe that there are opportunities in the bear market and we want to help as many people as possible to have more clarity about crypto projects.
From the moment Coreto started to take shape, we have focused on creating a smooth user journey, especially for the regular user, not the experienced one. It's not an easy job to KISS ( keep it simple stupid) something this complex, but we love to challenge ourselves to do what others think is impossible.
Distinctive design, fun and simple to use
Steve Jobs wanted to build a phone that would be so simple to use that even a 5-year-old would do it seamlessly.
We are building a platform of unimaginable complexity but simple to use, fun, and beneficial even for Uncle Joe, a 60 year old, that found out about Coreto from his nephew.
If we want to help the crypto industry become mainstream in the next 2-5 years, we have to make it simpler and more trustworthy.
Currently, too many people consider that investing in the crypto space is like gambling your money away. This perception is justified if we think about the dozens of projects that have popped out in the last year with nothing to show or offer other than memes, hype and FOMO.
This type of projects are not defining what blockchain and crypto actually represent. And we're committed to bringing forth those projects that actually matter and are building their reputation through their products, deliverables, and operations.
The Project Module's role in Coreto's ecosystem
We've recently released the initial backbone of what the Projects Module is set to become, building the groundwork that will allow us to ship more features, bringing project teams and their communities closer together.
This module is a very complex one, having different stages of development and implementation, with tools and features that are aimed at giving the communities the needed tools to support the projects they love, as well as providing the project teams the means to grow & nurture their communities and – most importantly – their Decentralized Reputation.
The benefits of the Projects Module for our users
The DRS (decentralized reputation system).
The Decentralized Reputation System will also be available for projects listed on Coreto.io. That means bringing more clarity and transparency to everyone. They'll have their own set of Trust and Performance KPIs, aiming to encourage a 2-way-stream of communication and collaboration between projects and the crypto community as a whole.
Provide clarity over the state of the market.
With the help of our partners (IntoTheBlock and Parsiq), the social sentiment given by our Opinion Pools, and a few other indicators still in development,  the simple user will be able to gain clarity over the market movers, seeing "the big picture" without the need for in-depth interpretation.
Rewards.
The 3rd stage of the Project Module will start providing marketing tools to projects that have officially claimed their profiles.
One of the first tools to be implemented will act in a similar way to the already known Airdrops or Bounty campaigns. Projects will have the ability to create campaigns on the Coreto platform and design reward pools for its community and content creators. Try to keep an open mind and forget what you already know about airdrops and bounties, and know that this feature is not at all rudimentary. Both projects and participants will have certain indicators and requirements that have to be met in order to make use of this tool.
One movement. One community.
If there is one thing we're not lacking in crypto, it is the number of projects. Each of them with its own committed communities. Some are maximalists in their beliefs, while others are more open-minded to new protocols or use cases.
Yet, what are the things that connect them and keep them hooked in the crypto world? Is it their passion for blockchain technology and its benefits, or just pure speculation to get rich quickly?
It doesn't matter.
Coreto is for all current and future crypto communities, no matter their reasons for joining, building towards uniting all of you under our umbrella.
Content monetization.
Based on the information you're willing to share in regards to your interests within the crypto industry, your overall Reputation score, and your place on our leaderboard, we are giving projects the possibility to get in touch with our users and content creators for the creation of unique content around a certain campaign, event, or product.
These "reach-out" tools we're giving to businesses are meant to prevent biased opinions and encourage the content creators to keep their objectivity. Their objectiveness will help not only the current communities but also newcomers joining to crypto space. We're all playing our part to eliminate de noise created through false HYPE, FOMO, and FUD.
Support your favorite project/projects.
Step by step, we develop new features and better outline Coreto's vision. Giving users enough options through which they will be able to support their projects, focusing on facts and fundamentals, rather than FOMO.
Project Reviews and analysis, Opinion Pools (developed to improve your trading skills while also having the chance to monetize them), article creation, mentions, and tags are just the first few.
We still consider ourselves in an Alpha Stage, although the platform already proved itself worthy enough to move to the next level. What we've delivered so far is not even close to 10% of what the Coreto Ecosystem is intended to become.
Until the full potential will be released, we want to give thanks from the bottom of our hearts to every member of our small community that we have formed thus far.
Thank you for your trust and patience!