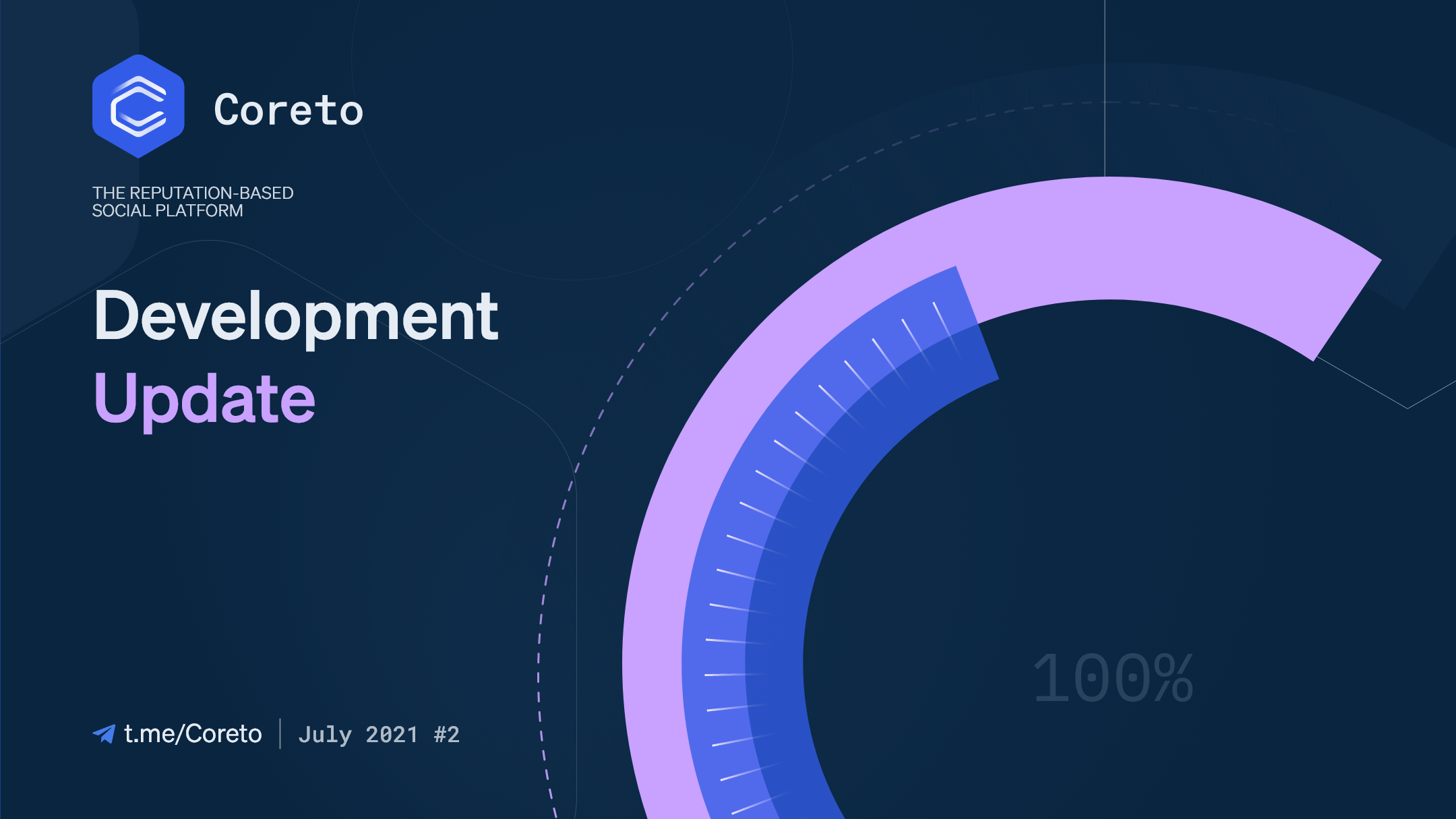 In our last Development Update, we talked about a new feature – our Comments System – adding new ways for people to interact with each other.
Being able to interact with each other is important, so with this new update we'll give you something more to talk about.
We continue down the path of adding more and more features.
Today we'll be talking about two new ways to better understand the market and the way it evolves, both in and outside the Coreto Platform.
Let's dive right in!
Coreto platform On-chain analytics via IntoTheBlock
Our latest partnership with IntoTheBlock was a strategic one, focusing on providing useful on-chain metrics that you can use to better understand the market when making a prediction using the Staking of Opinion Pools.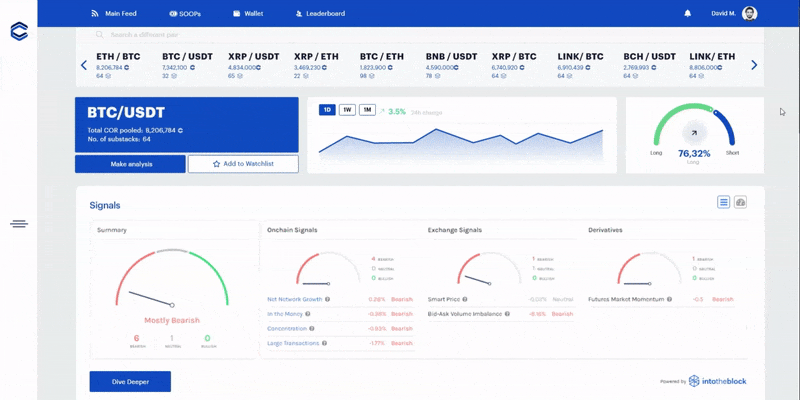 We view this as an important piece of information, that many traders look at when deciding what the next good trade will be for them.
You can now find this decisive piece of data straight inside the Coreto Platform. Things like:
On-chain Signals
Exchange Signals
Price Correlation with Bitcoin
Concentration by Large Holders
and others are now available both on each trading pair's page, and on each SOOP prediction page, allowing you and your followers to have an overview of what the state of the market is and how it evolves.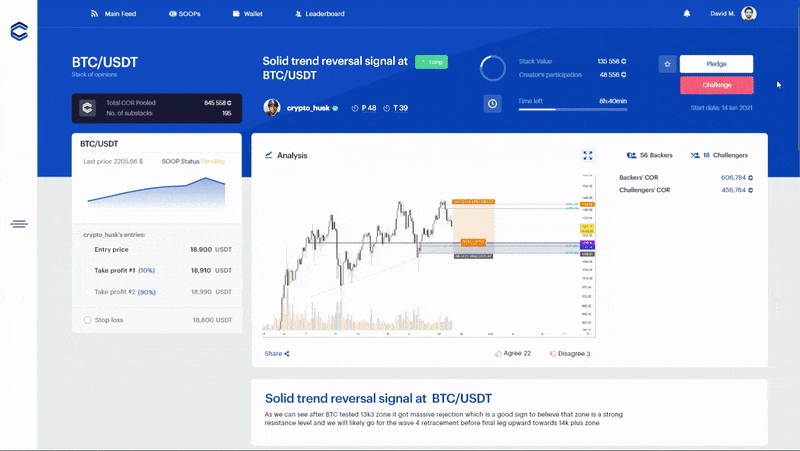 Of course, this is only the start of what we plan to provide based on our collaboration with IntoTheBlock and other on-chain and off-chain data providers, as well as in house tools that we plan to build along the way.
"We shape our tools and thereafter our tools shape us" — Marshall McLuhan
Coreto's SOOP Timeline & Creator Updates
As you most likely know by now, our Staking of Opinion Pools feature is our flagship tool for traders to express their knowledge and test their accuracy, earning them TRUST and PERFORMANCE points – the core of their Coreto reputation.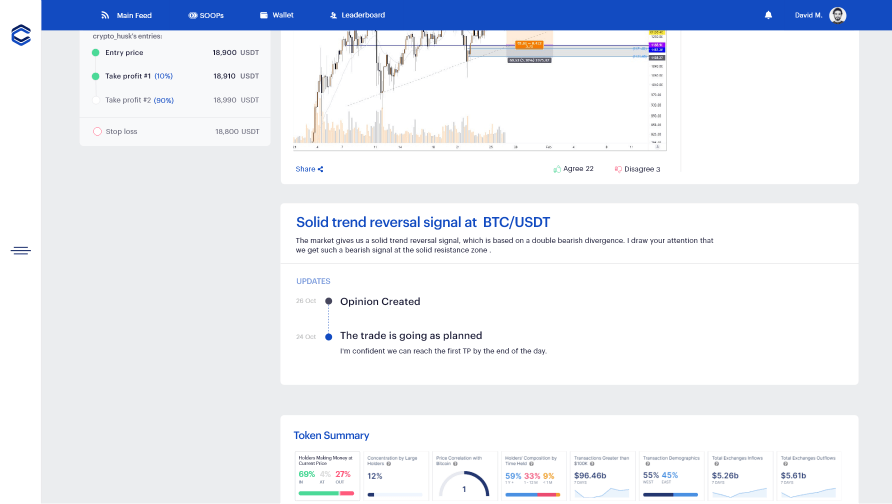 The SOOP Timeline & Creator Updates module is tailored to help them and their followers keep a closer eye on how each prediction fairs over time, while also allowing them to mark certain key moments with short messages that can support (or disprove) the initial call over its evolution.
These small updates along the way can go a long way in keeping up with the market, as well as how each of us is able to interpret it.
The usual suspects – bugs and improvements
As with every update we make, regardless if it's focused on new features or not, we always strive to improve on what we already have.
This update brings some much-needed behind the scenes improvements to the overall system, fixing some pesky bugs along the way.
At Coreto we believe that only by having a solid foundation one can ever dream to build something powerful, so we take every opportunity to strengthen this foundation.
Looking forward
I am very excited about the future! Especially about something that has been on our radar from the very beginning: having our $COR Token prove its use cases on the Coreto Platform, and having our users rewarded for their work.
More and more features are making their way onto the platform, and our testing shows the system is mature enough to open the doors to the outside world really soon.
We are working hard on hitting this milestone, and the time is near to leave the playground behind and bring this utility into the real world!
You can keep track of our progress by following us on our social channels!  Twitter is a good start.