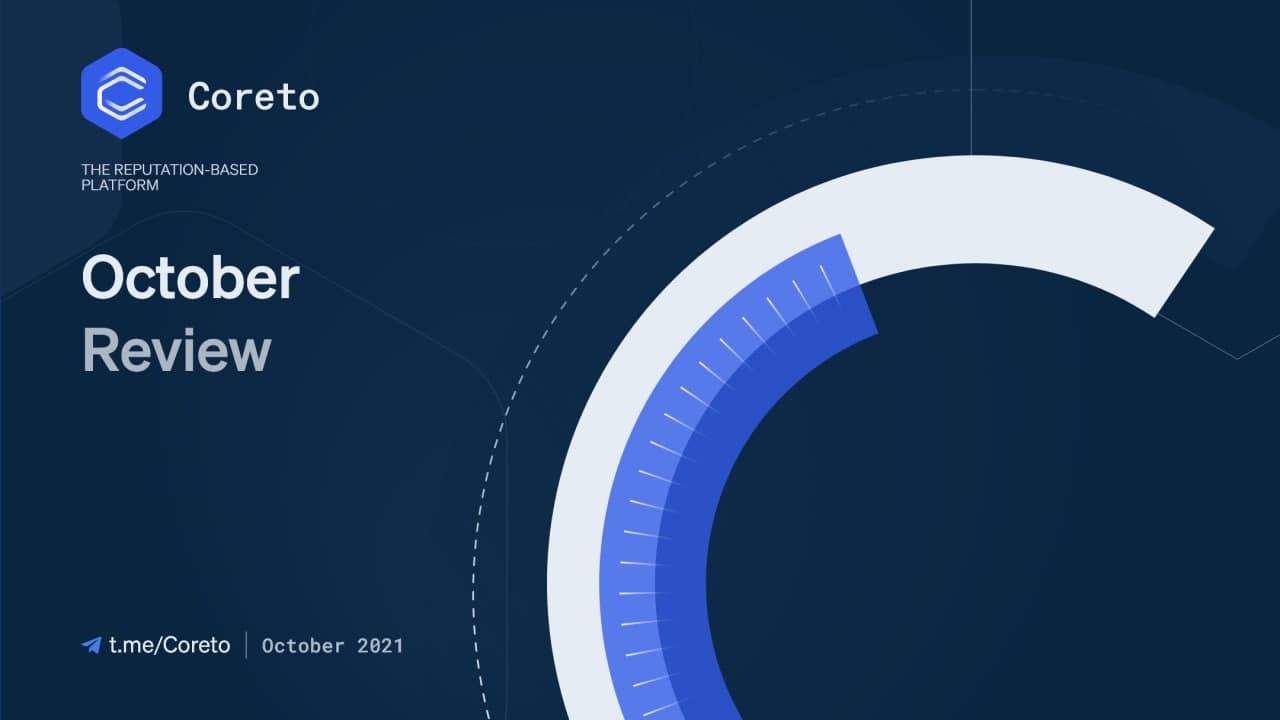 The month of October, or Uptober  as Crypto Twitter also rightfully called it, came to an end. BTC was up 40% and ETH was up 43% this past month, both of them reaching new ATHs.
Coreto's COR Token didn't lag itself either. Having surpassed its previous ATH as well, with more than 70%.
Let's take a brief look into what has been happening around the project and what else you should expect in the coming months.
New strategic partnerships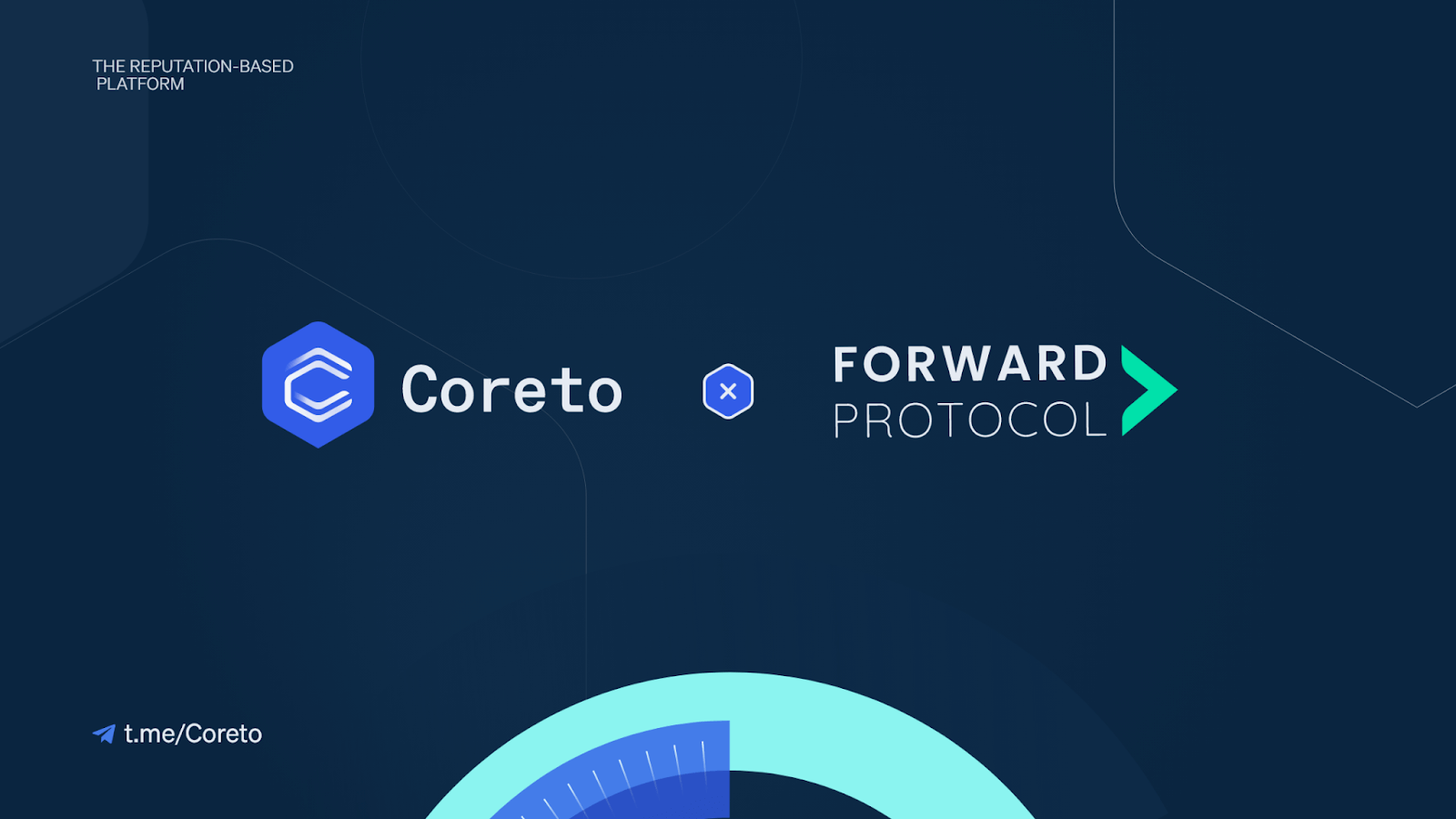 As we're strong believers in the power of education, through our partnership with Forward Protocol our teams will work to innovate and improve Reputation on the blockchain.
As Coreto is tackling the problem of knowledge in the cryptocurrency industry by offering crowdsourced information thanks to its trust and performance system, Forward Protocol's modular architecture and ready-to-deploy fully customizable smart contracts are suitable for any learning platform to adopt blockchain evolution and technology.
We look forward to how this joint initiative will unfold.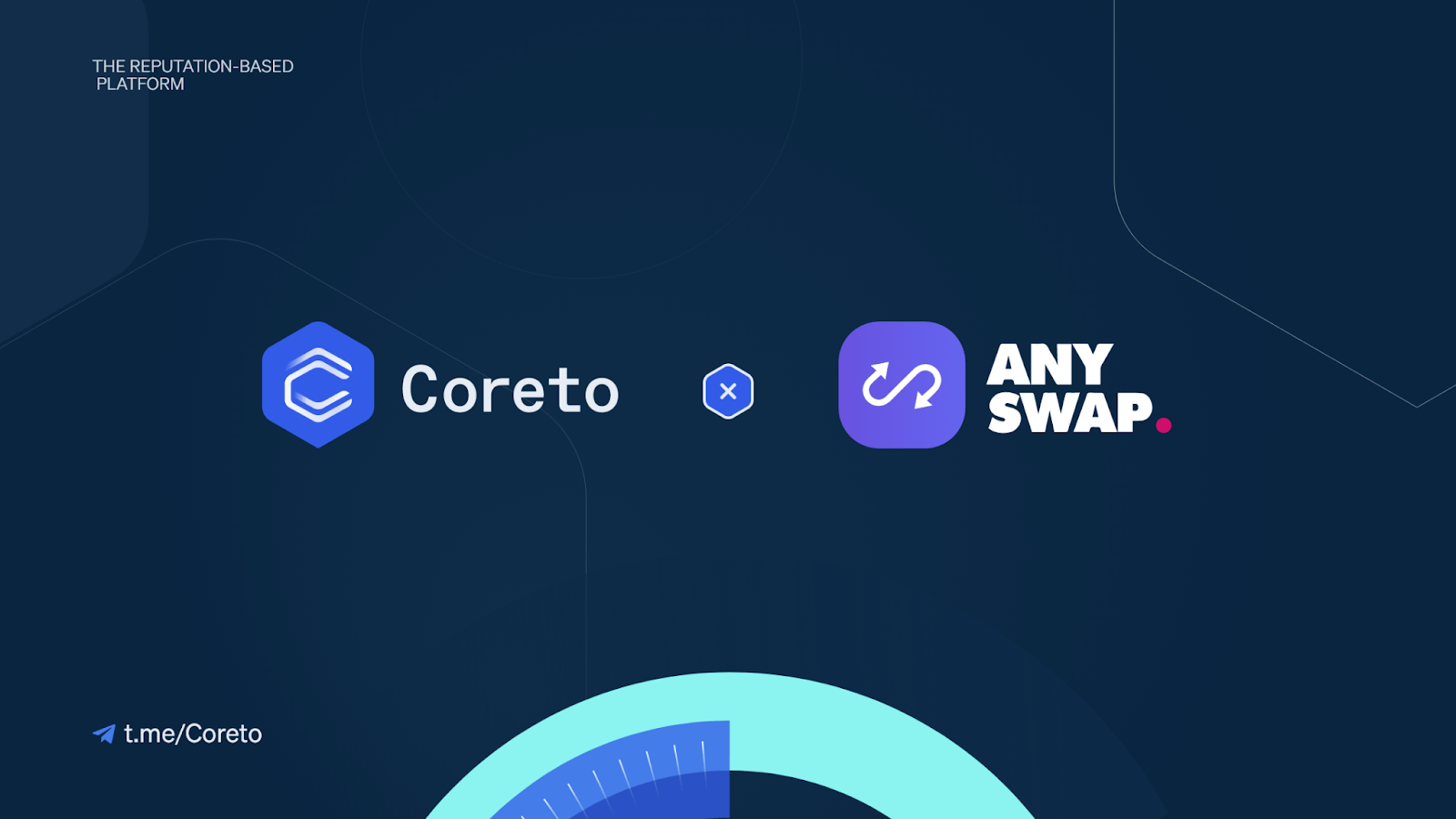 October also brought another important milestone for both Coreto and our community.
With the help of Anyswap's fully decentralized cross-chain swap protocol, COR Token has bridged to the Binance Smart Chain (in addition to already being on Polygon) becoming a multi-chain token allowing COR holders to move tokens to and from BSC easily. Exchanging tokens between blockchains allows the holders to leverage their favorite chain without restriction from the network choice of the contract owner.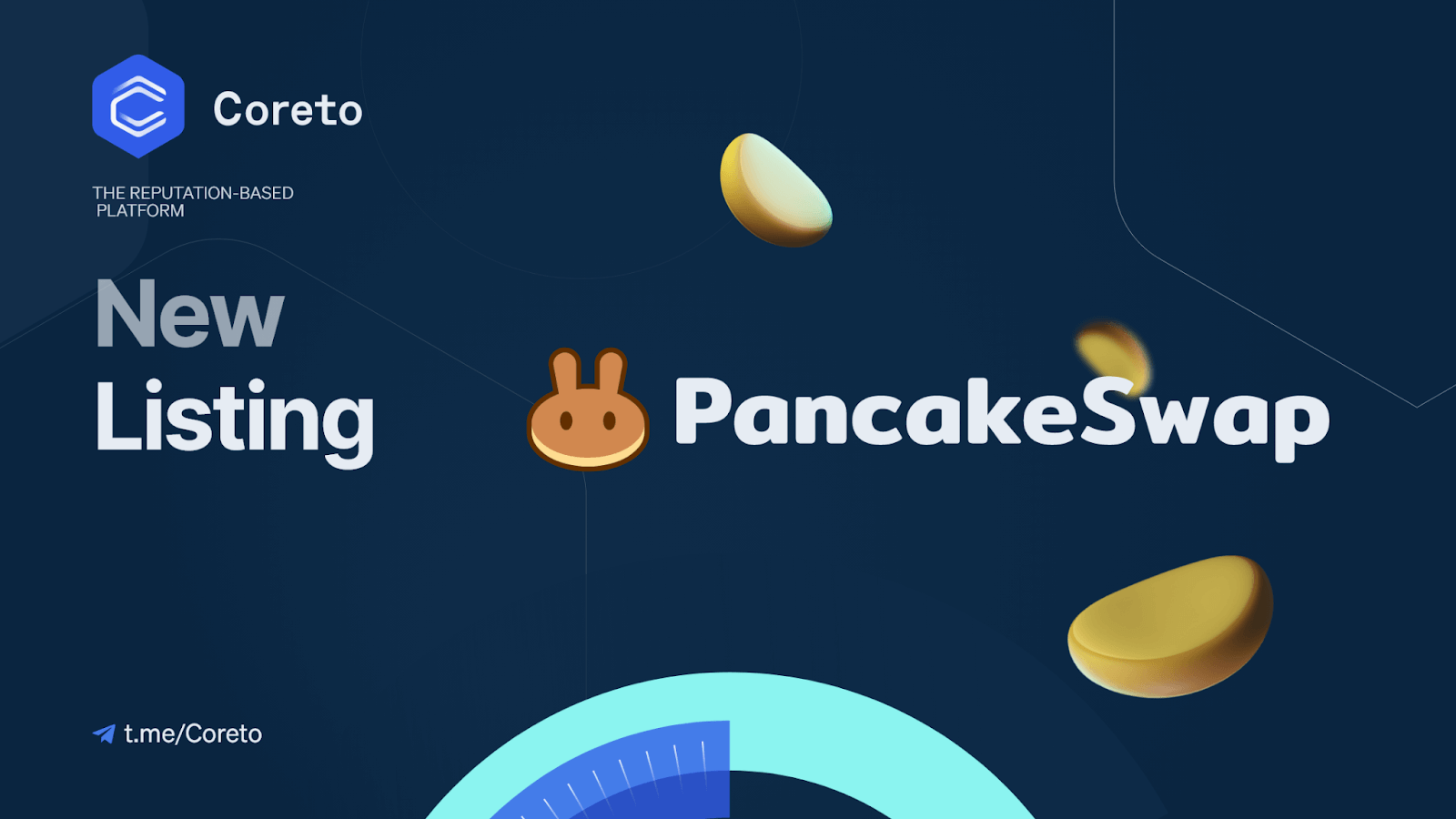 After bringing the COR token on the Binance Smart Chain, the next logical step was to put COR token in front of the BSC community.
And so, On October 25th COR went live on PancakeSwap, the largest DEX on Binance Smart Chain in terms of trading volume, TVL, market capitalization, number of users, and everything else.
The new listing was well received by the BSC & PancakeSwap community, bringing a new influx of COR holders that took the price of COR to a new ATH of $0.07 on October 31st.
Review of development
In terms of development, October was another busy month for Coreto.
We're still in the Alpha phase of Coreto, constantly deploying new bug fixes and UI/UX improvements. It's something that you, as our early adopters & testers have brought your contribution to, by using the integrated Feedback plugin.
We've also onboarded a new batch of users to test our Staking Of Opinion Pool's features, bringing a new inflow of crypto enthusiasts that can now start working towards building their crypto Reputation score.
In case you've missed it, we also recommend reading how Coreto will also help you in monetizing your knowledge, once you bring your Trust & Performance scores up.
Early next week we'll be publishing a new Development Update showcasing the new features and advancements we've recently made.
What's next?
Though we've made great progress up to this point, there's still a lot to do in terms of
development
community building, and
awareness.
New features like Articles, extended SOOP Statistics, and Project Pages are just a few of the things we're working on and will release in the upcoming weeks. This includes our upcoming referral program and lots of UI/UX improvements and overall optimizations.
As our platform gets more and more features, aimed both towards crypto enthusiasts and traders/influencers alike, we'll start boosting our awareness campaigns, scheduling new AMAs, and so forth, putting Coreto in front of new users and start working on building up our userbase.
Important Coreto touchpoints will also get an upgrade in November. Two of these key elements are a new main website and the platform onboarding mechanism, amended and improved for a smoother experience.