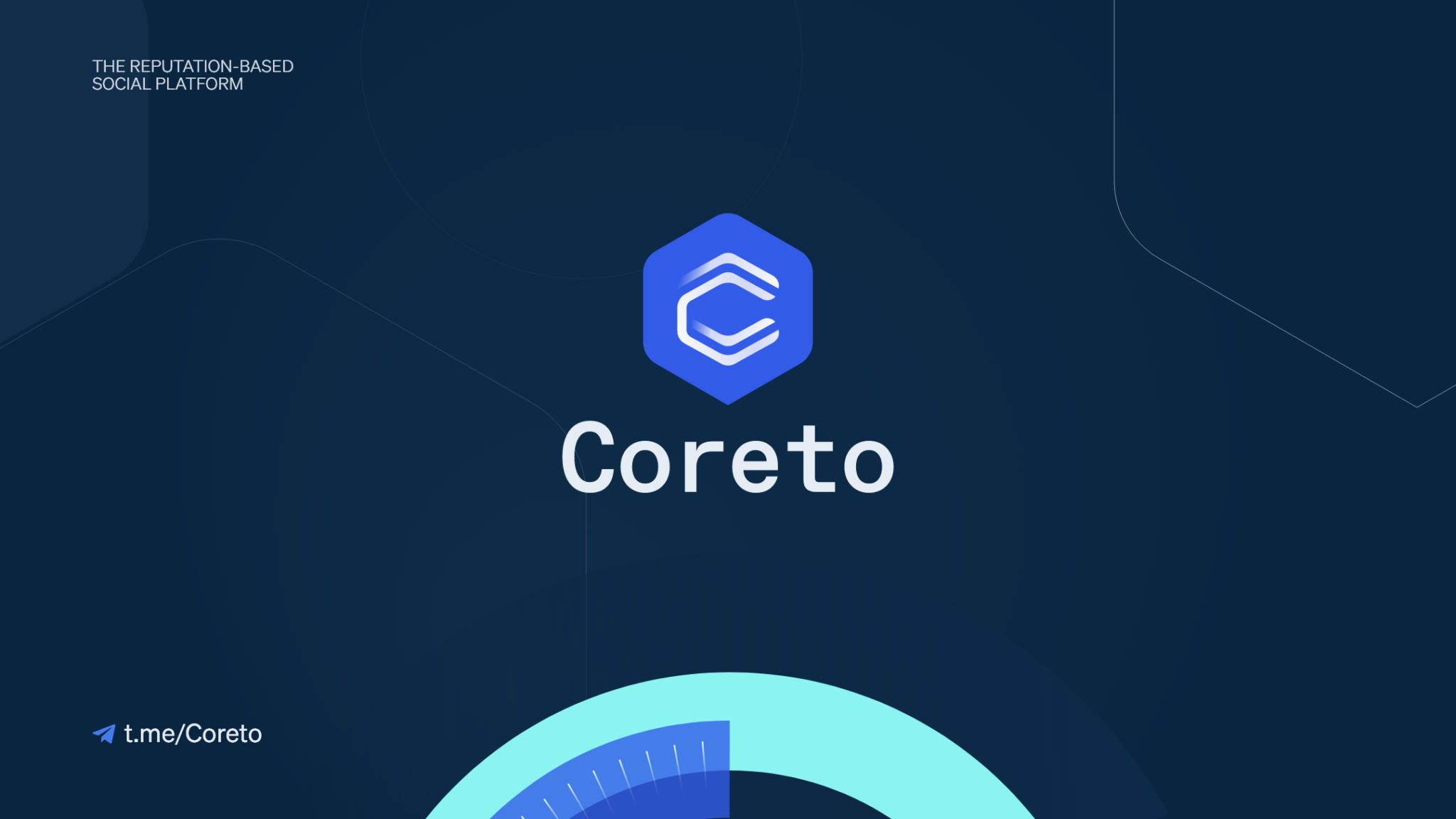 What is Coreto?
It's a reputation-based social platform.
We call it reputation-based because every user on the platform has a trust and a performance score. Together, these two scores give the reputation.
Learn more about trust scores or sit back and enjoy our video explainer.
What does Coreto mean?
Coreto is the Community Reward Token. Its use cases inside the platform include rewarding creators, participating in opinion pools, receive rewards from your followers, and many more.
The complete planned list of use cases can be explored here.
Coreto also means bandstand, an outdoor platform on which a band performs. This is a great metaphor to understand our mission: to create the digital stage on which traders and influencers will showcase their knowledge.
In what development stage is Coreto right now?
On April 12th, 2021, we launched the Alpha version of the platform. The registration is limited and we're testing one of our main features: the Staking of Opinion Pool.
Since then, we more than tripled our active users and we added new features like the comments system, opinion timelines, or new on-chain metrics.
Stay updated by bookmarking our Info Center.
Can I register to use the platform?
Registrations for the Closed Alpha are still open. Join our waiting list and wait for the onboarding. We are adding new users every two weeks, and the frequency will increase.
Where is Coreto listed?
Token Name: Coreto
Token Symbol: COR
Token Decimal: 18
Ethereum contract address:
0x9C2dc0c3CC2BADdE84B0025Cf4df1c5aF288D835
Polygon (Matic) contract address:
0x4fdCE518fE527439Fe76883e6b51A1c522B61b7C
What are Coreto's official social media channels?
Who should I contact?
For business inquiries: Vlad Faraon, Chief Business Officer
For marketing inquiries: Vali Tronaru, Creative Lead
For development inquiries: Andrei Balaianu, Head of Development
Do you need a quick answer? Join our community.
Other requests: Global Contact